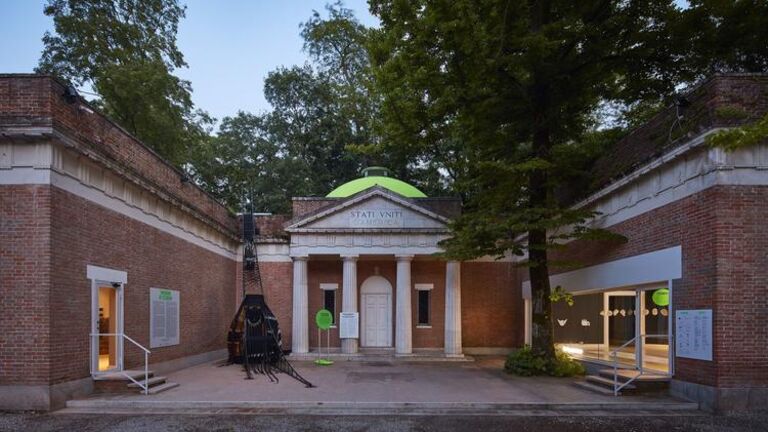 Dimensions of Citizenship Celebrated for Architectural Achievements
The Chicago Tribune celebrated the best in architecture this year but not just the high-rise commercial buildings that people are used to seeing pop up all over the city. The newspaper highlighted SAIC and the University of Chicago's commissionership of the US pavilion at the Venice Architecture Biennale with the exhibition Dimensions of Citizenship.
According to the Chicago Tribune the show curated by Assistant Professor in the Department of Architecture, Interior Architecture, and Designed Objects (AIADO) Ann Lui, AIADO Lecturer Iker Gil, Mimi Zeiger, and Niall Atkinson, "explored new meanings of what it means to be a citizen." Dimensions of Citizenship will appear from February 15 to April 27, 2019, at the new Tadao Ando-designed exhibition space, Wrightwood 659. The Tribune's article also mentioned Jeanne Gang (HON 2013) and her latest architectural addition to the Chicago skyline—Solstice on the Park, an energy efficient high-rise apartment building north of the Museum of Science and Industry.