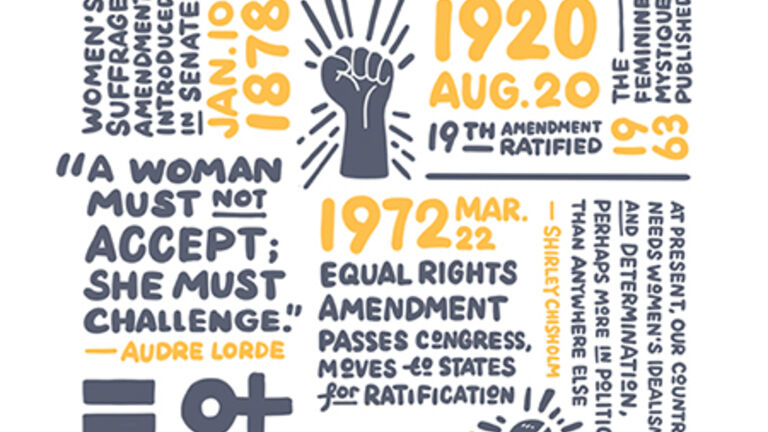 F Newsmagazine Wins Prestigious Pacemaker Award
SAIC's student-written, -edited, and -designed newspaper F Newsmagazine recently won a Magazine Pacemaker award for 2018. The National Pacemaker Awards are awards given for excellence in student journalism and are regarded as the highest awards in their field. Many SAIC students and alums were recipients of individual awards as well in the Pacemaker's 2018 Pinnacle contest.
Rohan McDonald (BFA 2018) won several awards including first place for best advertisement for their work on "Pencils Up. Work at F" and third place for best editorial cartoon for "Trump Dump." McDonald also won first place for best magazine entertainment page/spread along with writer Casey Carsel (MFA 2019) for "Rules of Engagement (Aziz Ansari and #Metoo)." Annie Leue (MFA 2018) won second place for best infographic for their design work on "Toxic Waste: Mapping the Powerful Men Accused of Sexual Misconduct in 2017," written by Irena Frumpkin who also won first place for best magazine news page spread for "Illinois, U Up? Reviewing Candidates Tinder Profiles." Hannah Sun (BFA 2018) won third place for best magazine cover for "The Journey to a Voice." Illustrator Sacha Lusk and writer Mary Fons (MFA 2018) won first place for best special section cover for their work on "Flash of Genius." The F Newsmagazine staff also placed well in the 2018 Michigan State University/Society for News Design and the 2018 Illinois College Press Association Awards. See other awards F Newsmagazine has earned here.