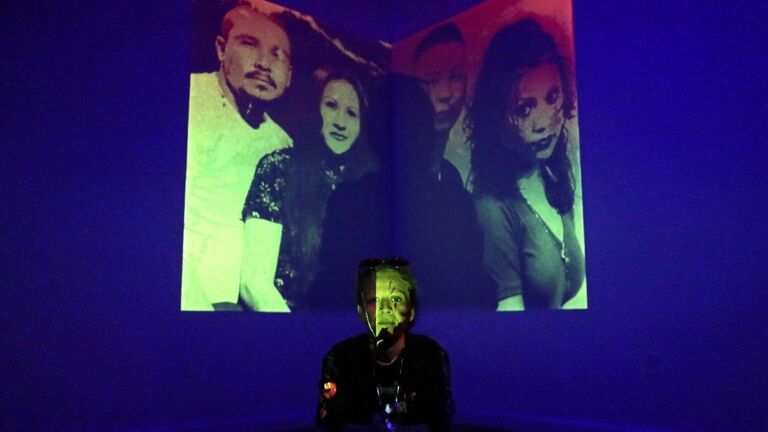 SAIC Alum Guadalupe Rosales Celebrates '90s Latin Culture
Recovered photos from old Street Beat magazines from the '90s and old school mall studio glam shots are celebrated and memorialized on Guadalupe Rosales' (MFA 2016) Instagram account Veteranas and Rucas, who is the subject of a recent feature in the Los Angeles Times. The account started as a way for Rosales to connect with her family and culture over old photos but soon readers from all over the world started sending in content and memorabilia from past generations. 
Through years of collecting submitted photos, party flyers, clothing, rave-wear, and photos Rosales built an archive that has been celebrated by publications like Aperture magazine and Little Big Man Press who is publishing her first book, Map Pointz: A Collective Memory. "I've gotten so many emails, people thanking me, saying, 'I'm so glad that there is something out there that is representing a part of our culture,'" Rosales told the Los Angeles Times. 
Her solo show exhibit Echoes of a Collective Memory at Vincent Price Art Museum (VPAM) at East Los Angeles College will remain up through January 19, 2019. The exhibition at VPAM is arranged like one of the dance clubs from Rosales' memory. It is dressed in neon and decorated with party flyers. There's even a pay phone and on the other end a woman named Dazzle of the party crew East L.A. Q-Teez gives the latest party updates. Rosales had her first artist's residency in 2011 in her mother's home state of Michoacán. From there her work caught the attention of SAIC Low Residency MFA Program Director Gregg Bordowitz who encouraged her to apply. It was during her time at SAIC that Rosales set up the Map Pointz and Veteranas and Rucas Instagram accounts