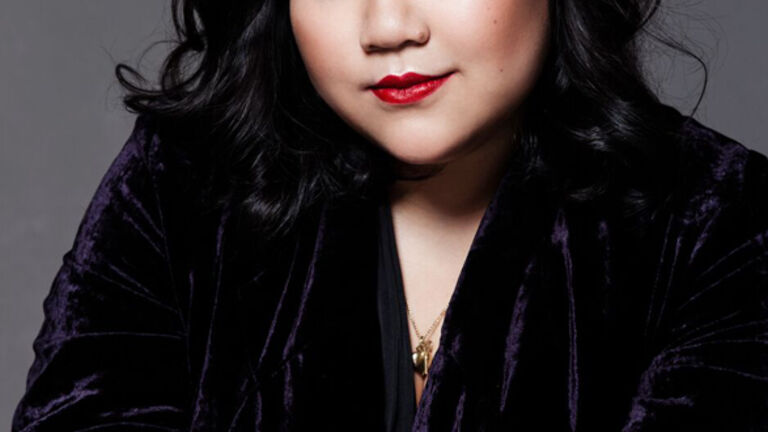 Jasmine Chong Launches Third Successful Collection at New York Fashion Week
Jasmine Chong (BFA 2012) just celebrated her third successful show and the debut of her fall/winter 2018 line at this year's New York Fashion Week. The collection is inspired by 1930s nightwear silhouettes and emphasizes comfort and size fluidity. Chong's designs are inspired by the strong women in her life, including her mother who encouraged her to experiment with fabric and design at a young age.
Chong, who grew up in the Malaysian city of Kuala Lumpur, told Entrepreneur she remembers watching her mother turn sketches into beautiful dresses with her 1970s Singer sewing machine. She credits her family for helping her establish her line in October 2015, four years after moving to New York. Her sister Jacintha joined as partner and helped launch the collection at New York Fashion Week in 2016. Chong's collection embraces all body types and her clothing is meant to make the wearer feel comfortable and luxurious. There are a number of signature pieces in her collection available in a wider range of sizes and many of her pieces are size fluid meaning that they allow for changes to a woman's figure. "One of the most fulfilling things I keep hearing is that my clients can tell when a designer respects and celebrates women, and that my clothes make them feel beautiful and strong," Chong told Entrepreneur. Her designs are ready-to-wear and available on her website and in select New York boutiques.