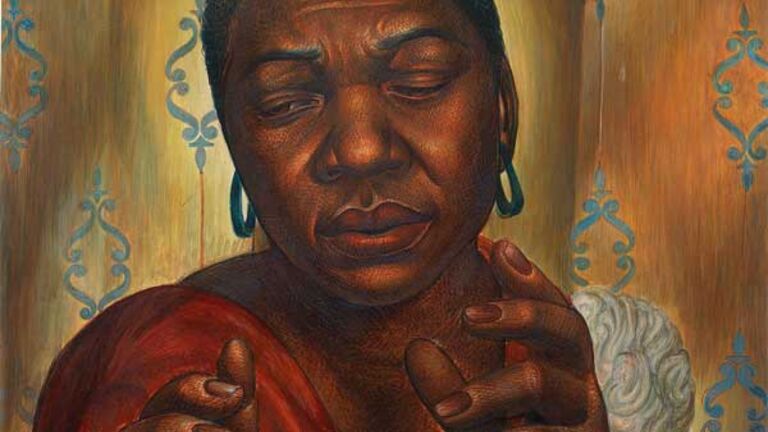 The New York Times Covers Upcoming Charles White Retrospective at MoMA
The New York Times recently published an article about Charles White (SAIC 1937–38), as well as a review of a retrospective of his work at the Museum of Modern Art (MoMA), which opened on October 7, and traveled from the Art Institute of Chicago where it was exhibited earlier in the year.
The article, titled "The Man Who Taught a Generation of Black Artists Gets His Own Retrospective," describes White as "a role model to an entire generation of younger black disciples," including Kerry James Marshall (HON 2017) and David Hammons, among others, who were his students at Otis College of Art and Design. The article recognizes that in White's work, "time itself is not linear and history is not inevitable", as White chronicles contributions to American history in general, and democracy in particular, by immortalizing historical figures such as Harriet Tubman, Sojourner Truth, and Booker T. Washington. His work, thus, "was bigger than himself, nothing less than the presentation of a history too long ignored." 
The New York Times also reviewed the retrospective held at MoMA, describing White as an artist who "came to the work as a critical looker and thinker" and that "agency, the power to generate action and self-definition, was the crucial element White brought to the black figure". 
Charles White: A Retrospective opened on October 7 and will be on view at the MoMA until January 13, 2019.