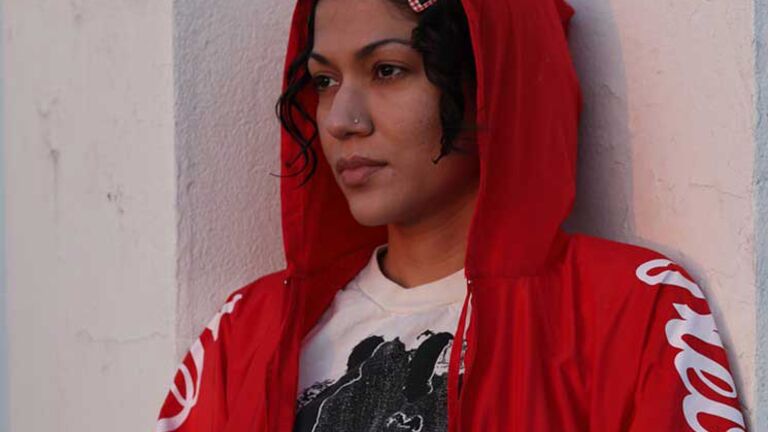 Alum and DJ, Asmara Profiled in LA Weekly
LA Weekly recently profiled Asma Maroof (BFA 2007), better known as Asmara, solo artist, and one half of DJ-production duo Nguzunguzu.

Maroof has toured with British rapper M.I.A. as her opening DJ, and is also associated with Fade to Mind, a movement as well as a record label which released her debut solo EP Let Ting Go in 2017. Per the article, she credits her time at SAIC for "experimenting with sound and just being really into improvisation." Her entry into electronic music was spurred by her time attending local noise shows, where she saw how one could "just experiment." She mentions being drawn to music from a young age, especially rap and R&B. Maroof also spoke of her involvement with Wildness as "an inspiring time." Wildness was a weekly dance party with a lineup including Wu Tsang (BFA 2004), Total Freedom, and Nguzunguzu at Silver Platter, a bar catering to the Latin immigrant and LGBTQ communities of Los Angeles.
Maroof was most recently one of the featured performers at the Los Angeles County Museum of Art's Muse 'til Midnight after-hours event held on August 25.