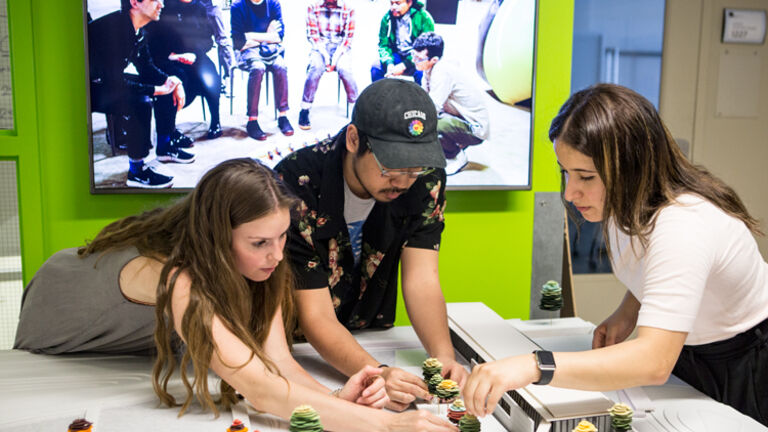 Exhibition Space Designed by Tadao Ando to Feature AIADO Student Work
Wrightwood 659, a new exhibition space for the presentation of architecture and socially engaged art, will open fall 2018 in Chicago's Lincoln Park neighborhood. The gallery has been designed as a new kind of art space by Pritzker Prize winning architect Tadao Ando. According to the Chicago Tribune the gallery is next to a house that Ando designed for media mogul Fred Eychaner, one of the gallery's founders and president of the Alphawood Foundation.
SAIC students enrolled in Seems Real, On the Surface, a summer Architecture, Interior Architecture, and Designed Objects (AIADO) companion course to the Alphawood Foundation exhibition taught by AIADO Lecturers Aura Venckunaite and Cyrus Penarroyo had the opportunity to construct models of Ando's Clark Institute in Williamstown, Massachusetts, which will be displayed on the fourth level of the gallery. The gallery is designed to display artwork and architecture on a biannual basis with exhibitions open to the public in the spring and fall. The inaugural Ando and Le Corbusier: Masters of Architecture is set to open on October 12.