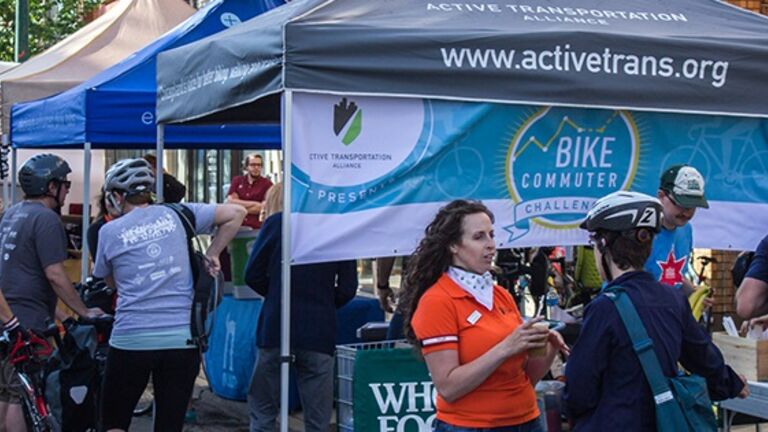 Congrats to Bike to Work Winners 2018
Congratulations to the winners of this year's Bike to Work Challenge! Nearly 3,500 riders logged more than 141,000 miles in this year's challenge presented by Keating Law Offices and organized by the Active Transportation Alliance. Each year the Bike to Work Challenge encourages riders to come together with their coworkers or start their own teams to participate in a two-week celebration of all things biking.
The Challenge ran June 15 to June 29 and awarded prizes to more than 40 individuals and organizations in 35 categories including the School of the Art Institute of Chicago, a winner in the education category. View the full list of winners here.