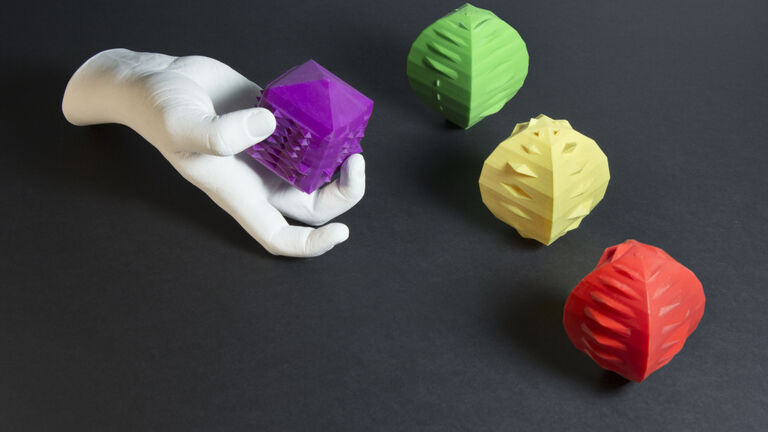 Justus Harris Receives Kennedy Center Fellowship
Justus Harris (BA 2013) has been named a 2018 Citizen Artist Fellow from the Kennedy Center for his work as founder of MedSculp, a company that uses creativity to help others visualize information about their chronic illnesses, reports the Chicago Sun-Times.
The Citizen Artist Fellowships, awarded each year to five artists who have had a positive social impact, are a year long and begin on Monday, April 23, with the Kennedy Center Arts Summit, which brings together artists and leaders to discuss the use of art in addressing societal issues. Fellows will have access to Kennedy Center expertise to develop their work; mentorship and opportunities for both performance and promotion abound.
Harris created MedSculp from his experience with Type 1 diabetes. His company turns personal data into artworks, such as 3-D sculptures, to help people better understand their chronic conditions.