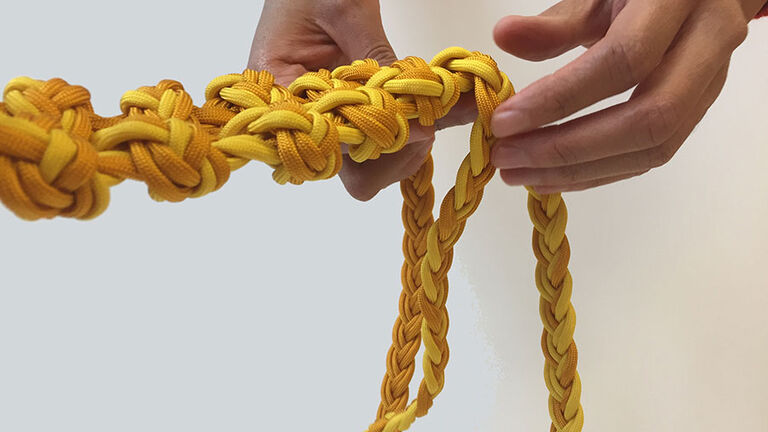 Venice Biennale US Pavilion Announces Seven Projects for its Dimensions of Citizenship Exhibition
Details of the seven facets of the US contribution to the Venice Architecture Biennale for the exhibition Dimensions of Citizenship were announced at a press conference in New York on March 12. The seven architecture and design teams will explore questions of belonging, sovereignty, and ecology as they investigate how citizenship is represented at different scales.
"We think citizenship is an urgent question…It's about the ways we come together, by law and by choice," says Assistant Professor at SAIC and Dimensions of Citizenship co-curator Ann Lui in an article in the Chicago Tribune.
Artist Amanda Williams and SAIC Associate Professor of Art Education Andres L. Hernandez (MA 2004) will work with Chicago artist Shani Crowe to examine belonging at the scale of the citizen. Their installation Thrival Geographies (In My Mind I See a Line) will investigate how race shapes notions of identity, shelter, and public space in historically African American communities.
Led by Jeanne Gang (HON 2015), Studio Gang's installation Stone Stories will address citizenship at the urban scale, exploring how the design of urban public spaces intersects with citizenship and empowerment. Gang's project will be displayed in the first gallery of the US Pavilion and Williams' and Hernandez' work will be in the prime location of the pavilion's courtyard according to the Tribune.
Other projects planned include the New York architecture studio SCAPE's project Ecological Citizens which will address citizenship at a regional scale, Estudio Teddy Cruz + Fonna Forman will challenge national boundaries with their project MEXUS: A Geography of Interdependence, and Diller Scofidio + Renfro's project In Plain Sight will consider citizenship on a global scale. Keller Easterling will consider how the digital network transcends national borders while Design Earth will present speculative designs for the cosmos through Cosmorama. Read more about each project at Architectural Record.