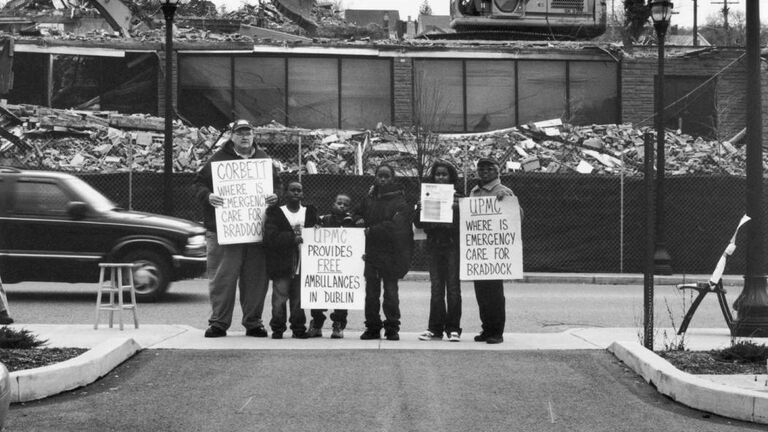 LaToya Ruby Frazier Praised in Vulture
Associate Professor of Photography and 2015 MacArthur Fellow LaToya Ruby Frazier was recently praised in an article in Vulture by Jerry Saltz  (SAIC 1970–75, HON 2008). Saltz compares Frazier to Goya, turning her lens toward the struggles of Black America by documenting issues such as the water crisis in Flint, Michigan at the artist's first-ever New York gallery solo show at Gavin Brown's Enterprise.
He writes, "Frazier somehow even captures these unraveling catastrophes in images of local citizens standing up for their rights, demanding clean water, access to health care, the right to live dignified lives."
Read the whole article on Vulture.