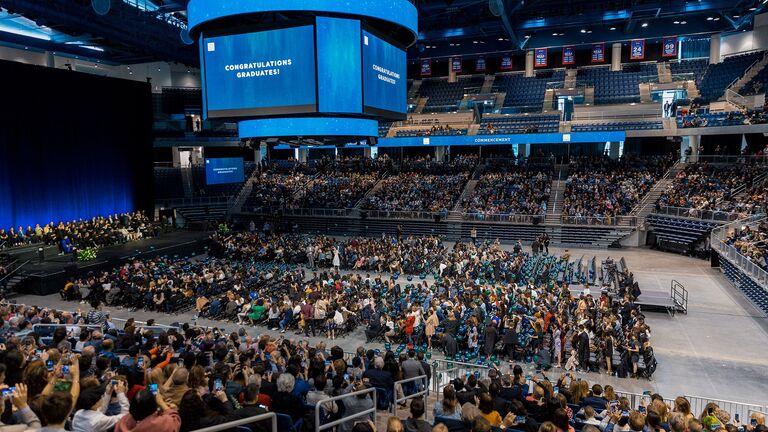 New Commencement Venue Doubles Graduates' Guest Ticket Allotment
The School of the Art Institute of Chicago (SAIC) will hold its 2018 Commencement Ceremony at the new Wintrust Arena at 200 East Cermak Road. Moving Commencement to the Wintrust Arena doubles the seating capacity for friends and family, which has been a priority for graduates and their families. The number of guest tickets will double, as each graduating student now will be allowed six guest tickets in addition to one graduating student ticket.
This premiere event space, which opened in October 2017 is located south of SAIC's campus in the heart of McCormick Square, an area that includes Chicago's convention and event hub McCormick Place. Designed by noted architect Cesar Pelli, and built so that every seat in the house has an intimate view of the action, this state-of-the-art facility can accommodate up to 10,000 people. For more information, visit the Commencement web page.