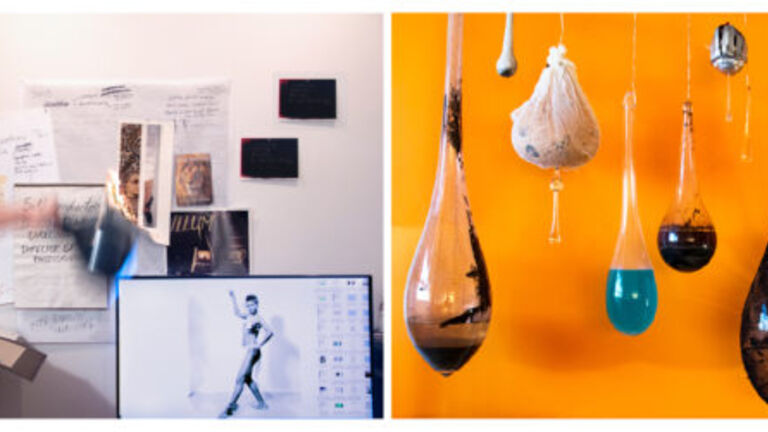 Rashayla Marie Brown and Claire Pentecost Sweep Artadia Awards
Artadia, the national not-for-profit supporting visual artists with unrestricted, merit-based awards, announced that its Chicago winners are both faculty members of the School.
Rashayla Marie Brown (BFA 2015), program mentor in SAIC's Low-Residency MFA department, joins Professor Claire Pentecost (Photography) in accepting $10,000 awards from Artadia, and other ongoing benefits. 
Brown and Pentecost's work will be featured in Artadia's booth at EXPO CHICAGO this weekend. Pentecost will present The Library of Tears, a large-scale sculpture that employs materials from oil and gas extraction, and Brown will present a multi-media installation featuring photographs, video, and ephemera.
SAIC features prominently at EXPO; several current faculty, alumni, and honorary degree recipients are represented in various booths and performances.
EXPO CHICAGO runs from Thursday, September 14 through Sunday, September 17.