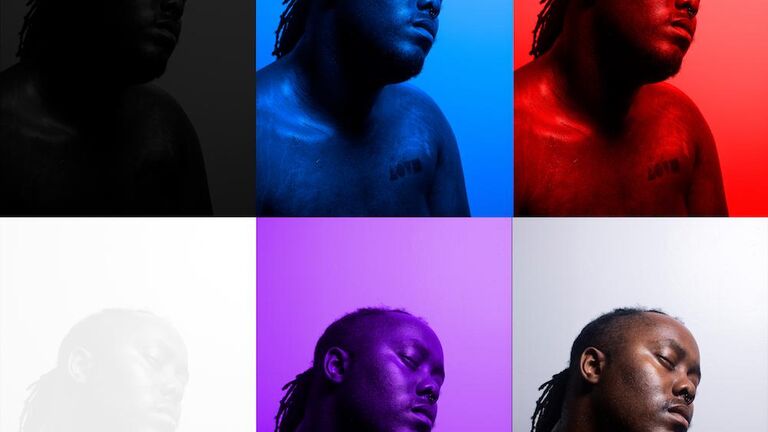 Alum's Photo Series Are the Focus of Recent Article
Recent graduate Darryl Terrell (MFA 2017) was profiled in an article for i-D magazine that details four of his latest photo series, each of which tackles the nuances of identity through the lens of his own compelling narrative. His work has been shaped by his experiences growing up as a Black gay man in Detroit, and it aims to give voice to both those that had a hand in raising him, and his past and future selves.
Malkia (Swahili for "queen") portrays the matriarchs in his family at home in their natural environment, rendering them rulers of their own domain.  BLK BOY CLRD is a photobook inspired by the film Moonlight that also features accompanying text; stories that chronicle the difficulties he faced in early adolescence. Dion presents an optimistic image of his future, complete with ripped men bowing at his feet. In Hivyo Tete, Terrell challenges traditional notions of Black masculinity by adorning the faces of his models with flowers. Throughout his works, it is clear that Terrell brings a strong artistic vision that serves to elevate his subjects, and it is one that leaves a lasting image of empowerment. Read more at i-D magazine.