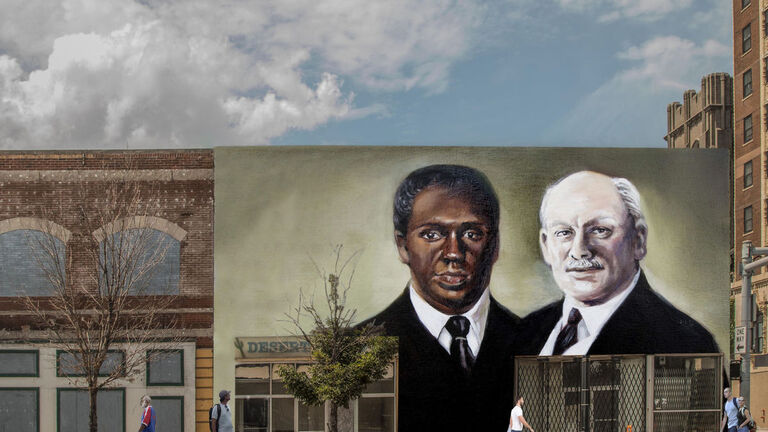 Alumni in Running for Gary Public Art Contest
Downtown Gary will be getting new public art thanks to its inaugural public art competition. Sponsored by the Legacy Foundation, the contest is offering awards ranging from $25,000 to $3,000, and SAIC alumni are included in the list of 15 finalists.
Damon Reed (BFA 1999) and Lauren Pacheco (MA 2015) are both in the running for the competition's top prize, $25,000. They're also in the running to be one of three contestants to win $10,000. Haerim Lee (Post-Bac 2015, MFA 2018) is a finalist, too, in the $3,000 category—awarded to four participants. 
The competition, designed to beautify the city through encouraging public art at one of 19 designated locations, showcase several unique visions. One of Pacheco's projects, for example, wants to invite residents to have their surname painted in a font of their choice on the side of a building; another aspires to compile found objects on one to two acres of an abandoned lot and fashion them into art.
Meanwhile, Lee's mural, This Living Portrait, Gary in 1906 and 1968, features a Black man and White man in identical suits to represent the city's changed demographics.
Of the chance of having his artwork heavily featured in Gary, Indiana's redevelopment effort, Reed said to the Northwest Indiana Times, "I want to take Gary's past—its factories, steel companies—and use that, but give my vision for Gary's future."