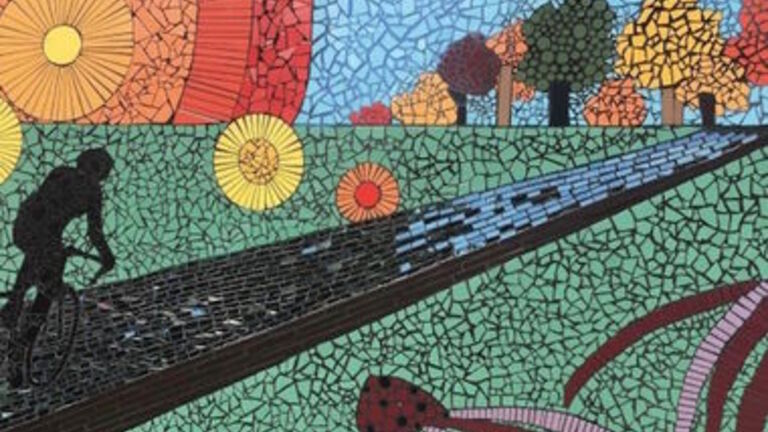 SAIC Slated to Contribute to the Year of Public Art
Cheryl Pope (BFA 2003, MDes 2010), an Assistant Professor in the School's Fashion Design department, is one of the many SAIC faculty and alumni scheduled to contribute new work as part of Chicago's "Year of Public Art" initiative, reports DNAinfo.
The effort, which will see $1 million invested in new public murals, sculptures, and installations by the year's end, acknowledges the important role the arts play in community enrichment and represents an exciting opportunity to bring together local artists and residents. In a recent news conference given at the National Museum of Mexican Art, Mayor Rahm Emanuel stated that, "Cities that are culturally alive and vibrant, are cities that are succeeding." So far, a list of 34 projects across 35 wards has been announced, with plans for projects in the remaining 15 wards still in the final stages of development.
Contributors from the SAIC community include, Karen Ami (MFA 1995), Oona D'mello (BFA 2014), and Andreya Natkin (BFA 1981) of Chicago Mosaic School; and Matthew Wilson (MFA 1993, Contemporary Practices) and Adam Brooks (MFA 1988) of Industry of the Ordinary. Additional participants include faculty member Mike Newman (Architecture, Interior Architecture, and Designed Objects), Alejandra Garcia Perez (BFA 2017), and Helen McElroy (MFA 2002) of Territory; Eric Garcia (MFA 2009) and Katia Perez Fuentes (BFA 2018) of El Paseo Community Garden; Elnaz Javanidizaji (MFA 2015) and Meera Rampalli (MA 2019) of Green Star Movement; Erik Debat (SAIC 1991–93); Erik Peterson (BFA 1999); and Bernard Williams (SAIC 1981–84). The School itself will be a collaborator in the city's 24th ward, an area that encompasses parts of North Lawndale, Douglas Park, and Little Village.
With regard to the significance of the initiative, Pope had this to say: "I'm really looking forward to this project…for the people of the city to tell their stories of what Chicago is really about."