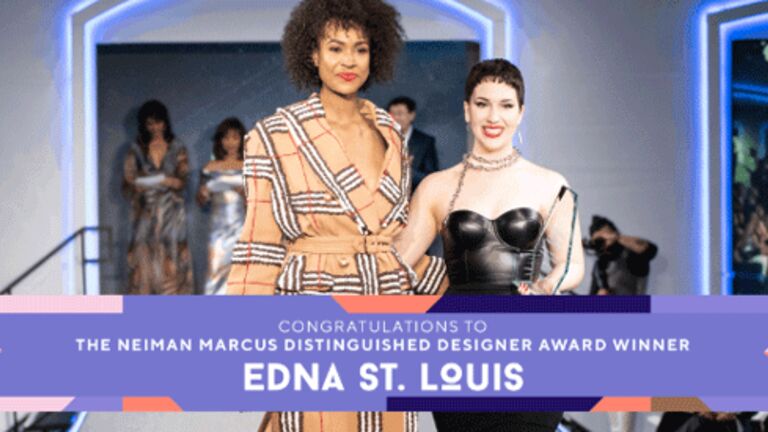 SAIC Student Wins Second Place at Driehaus Awards for Fashion Excellence
Congratulations to Edna St. Louis (BFA 2020) for winning second place at the 18th annual Driehaus Awards for Fashion Excellence. The theme for the fashion event was Infinite Possibilities, and the show featured the work of 24 students from four Illinois-area universities. 
According to a piece in the Chicago Tribune, St. Louis won second place in addition to the Neiman Marcus Distinguished Designer Award. The key piece of her collection was a whimsical remake of a classic plaid trench garnished with whipped cream, frosting, and cherry applique. At the Driehaus Awards students showed three to five looks, and their collections were judged for originality, wearability, and creativity by Wendy Krimins, vice president and general manager at Neiman Marcus Michigan Avenue, Chloe Mendel, creative director of Maison Atia, Timothy Long, specialist of couture at Leslie Hindman Auctioneers, and designer Sylwia Wilczynska.