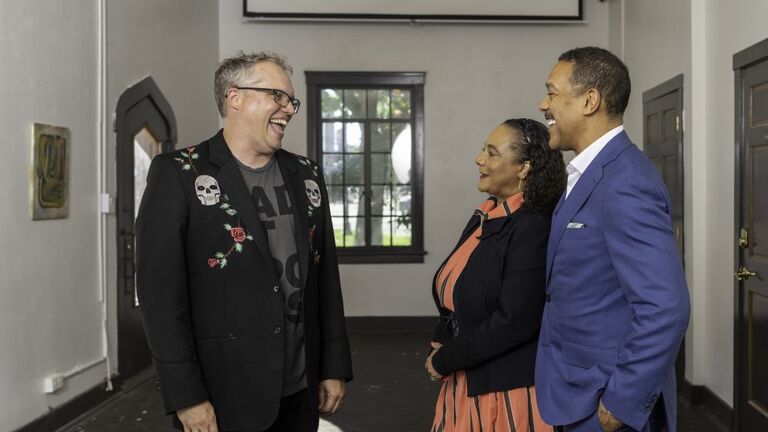 SAIC Community Members Top Newcity's Annual "Art 50" List
Many SAIC community members are featured on Newcity's annual "Art 50" list of Chicago's visual vanguard of 2019. Lecturer in the Sculpture department Jordan Martins was chosen as "art leader of the moment" for his work as executive director of the Comfort Station, a community-focused multidisciplinary art space in Logan Square. This year's list highlights "the power players, whose work making our city's art scene thrive too often goes unacknowledged."
Featured on the list are: President Elissa Tenny; Adjunct Assistant Professor Shane Campbell (MA 1997, Art History, Theory, and Criticism); Adjunct Assistant Professor Jeremiah Hulsebos-Spofford (Contemporary Practices); alums Stephanie Cristello (BFA 2013), Meg Duguid (BFA 1999), Catherine Edelman (MFA 1987), Emily Green (BFA 2005), Duncan MacKenzie (MFA 2002), Monique Meloche (SAIC 1991–94), Cesáreo Moreno (MFA 1993), Julie Rodrigues-Widholm (MA 1999), and Vincent Uribe (BA 2013); and SAIC Board of Governors member Denise Gardner. Chicago's art scene flourishes and thrives thanks to these people. In addition to the list, the publication released a "Hall of Fame," which includes alums Jim Dempsey (BFA 1991) and Valerie Carberry (BFA 1993), Director of SAIC's Institute for Curatorial Research and Practice Mary Jane Jacob (Sculpture), and honorary degree recipient Theaster Gates (HON 2014). Read the full list on Newcity's website.