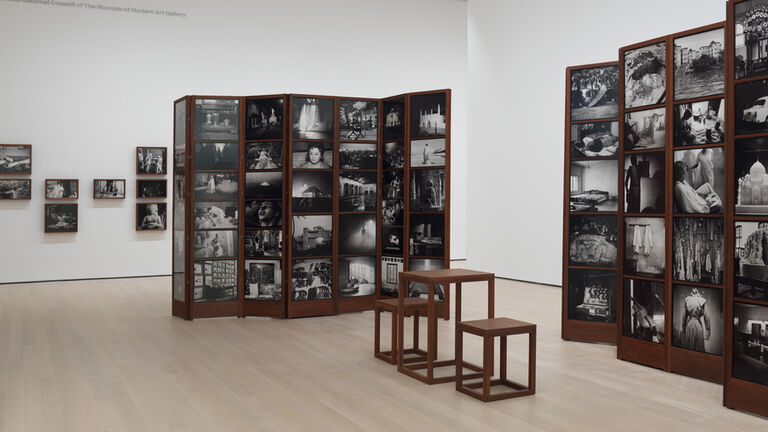 MoMA's Reopening Features Exhibit Curated by Alum Yasmil Raymond
On October 21, the Museum of Modern Art (MoMA) will reopen after a summer-long closure and an ambitious renovation project of its gallery spaces. Among the 10 fall shows opening, Yasmil Raymond (BFA 1999), associate curator of the Department of Painting and Sculpture, was an organizer of Surrounds: 11 Installations. In addition to the fall shows, the curators have reorganized the pairing of artworks to present diverse artistic practices throughout the galleries. " In short, what's primarily different about the reopened MoMA is the integrated presence of 'difference' itself — a presence that takes the museum back to its experimental early days, when American self-taught art and non-Western art were on the bill," says the New York Times.
According to the MoMa's press release, "an innovative second-floor Creativity Lab for education will invite visitors to connect with art that explores new ideas about the present, past, and future." Wendy Woon (MFA 1982), the deputy director for education, and Pablo Helguera (BFA 1983), director of adult and education programs work with the Creativity Lab. Of the renovation, Woon says it will "offer experiences where engagement with art and artists can be a catalyst for new ideas, creativity, and inspiration." MoMA's collection includes works by SAIC community members: Professor Nick Cave (Fashion Design), Joan Mitchell (BFA 1947), Jeff Koons (SAIC 1975–76, HON 2008), Associate Professor LaToya Ruby Frazier (Photography), and Wu Tsang (BFA 2004) among many others.