The Nichols Tower Artists-in-Residence program was designed with extensive civic engagement with our partners and the larger community in mind. Each selected artist collaborates with area residents to explore social and civic engagement themes, public and community art, activism, urban studies, and urban agriculture. As our programming reflects community requests, our artists in residence also reflect the community's self-expression. The residency provides three artists per year (two from Chicago and one selected by an international search) with studio space in the Nichols Tower and a platform for public participation. The artist in residence works with the community to develop creative solutions to local issues and build connections between people and the places they live.
Current Artists-in-Residence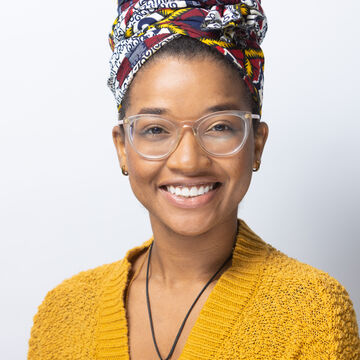 Alexy Irving
Alexy Irving is freelance photojournalist and curator focusing on highlighting imagery and artists of the African Diaspora through exhibitions in Chicago and St. Louis, Missouri. 
She has been the curator for many exhibitions including: Black Health is Wealth (Stl), Black Plant-It pt 1 and 2 (Chi), Year of the Woman (Stl), and co-curator of several more.
She uses her world traveling to get inspired and bring a new light to her Midwest roots. As a curator, art handler and garden educator, her work speaks for her passion in the arts sector and keeps her grounded in what needs to be observed by more eyes.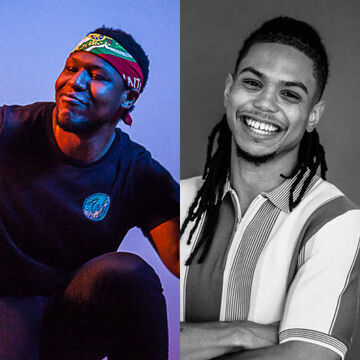 Isaac "Lord Haiti" Johnson & Michael Bussey
Born and raised in the West Side of Chicago, the young DJ / Producer Isaac "Lord Haiti" Johnson has been quietly crafting a sound that contrasts the hard hitting "Drill" sound that has given Chicago most of its recognition of late. Haiti credits his warped, heavy synthesized sound to the influence of some of his favorites, such as J Dilla, Madlib, The Neptunes, Flying Lotus, and Timbaland. With a touch of their sound, mixed with the clashing sounds of Hip Hop, R&B, House music, and EDM, he, as he proclaims, created a new genre of music, "Vibe Music."
Michael Bussey was born and raised in Cleveland, Ohio. He moved to Chicago to study Political Science and Geography at DePaul University, ultimately becoming an award-winning cartographer. After exploring cinematography he discovered his passion for visual storytelling using the mediums of photography, filmmaking, and generative biology-based art. He now follows in the tradition of the West African Griot, exploring the many facets of self, society, and the globe, weaving visual stories from his experiences.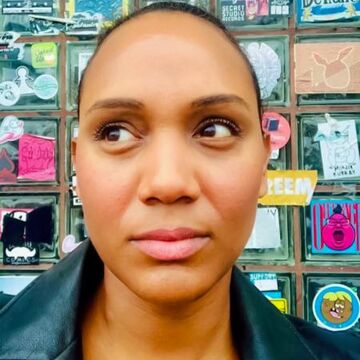 Beatriz Beckford
As an Artist/Activist, Beatriz believes that arts and culture serves as important mechanisms for stewarding critical dialogues and facilitating radical social change that is essential to moving towards the beloved communities we dream of and work to create. For over ten years she has focused on the arts, community organizing, anti-oppression work, and community-based education. Most significantly, much of the arts and activism she has coupled making/creating as a tool for personal growth has allowed her the opportunity to gain invaluable experience channeling the energy and innovative ideas of others and helping individuals see themselves as powerful change-makers and stewards of the arts, community, and justice. Beatriz earned her MA in Women & Gender Studies at Loyola University, MA in Teaching at School of The Art Institute Chicago, and a B.S. in Liberal Studies - Concentrations in Studio Art & Wellness, Southern Connecticut State University.