Contemporary Practices Department
Your first-year at SAIC is in the Department of Contemporary Practices. Why do we call it that? "Contemporary" is our commitment to delivering current ideas and techniques that drive art and design today. We say "Practices"—plural—to reflect the infinite ways artists and designers apply their ideas. Your first-year experience will be led by diverse, internationally recognized faculty as you learn hands-on skills and studio-based methods of conceptual exploration, artistic research, and critical thinking. You will learn how to describe your work and those of others and how your creative practice is situated in a contemporary social, cultural and/or political context.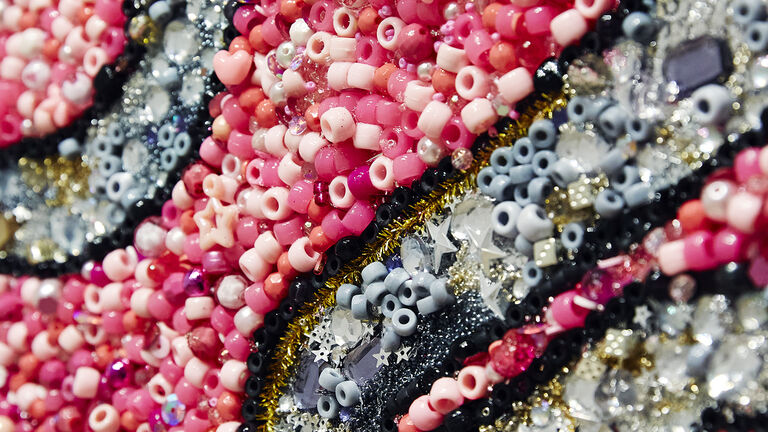 Undergraduate Application and Merit Deadline: January 15
Submit your application and portfolio by January 15 to be considered for Fall 2024 admission and merit scholarship.
Contemporary Practices is committed to addressing the ways in which art education has been complicit in perpetuating white supremacy. This work looks different for every classroom and is an ongoing process to decolonize our curriculum. As a student in our department you will engage in this through our CP Visiting Artist Lecture Series, workshops and shared readings which are integrated into your Research Studio course work. Our goal is to foster community in developing your knowledge and sensitivity to contributions from our diverse and international student body in relation to both the city of Chicago and broader global contexts. Together we aim to build a mutually supportive, respectful, and inclusive studio culture that is critically engaged with respect to different subject positions.
Contemporary Practices prioritizes student well being and embraces diverse learning styles. As part of every Research Studio course, Integrated Academic Advising supports all first-year students in making informed choices in designing the curricular path that will complement the work you want to make. Student well being is prioritized for first-year students through working closely with the Disability and Learning Resource Center and SAIC Wellness Center. 
For first-year students, Contemporary Practices offers many opportunities to exhibit work, as well as scholarships and award possibilities:
Yearlong opportunities: Contemporary Practices makes available installation rooms for individual projects and departmental exhibition spaces for class work. Additionally, you can apply to galleries and exhibitions for on-campus sites.
ARTBASH is the annual culminating event of SAIC's Contemporary Practices yearlong program. Co-produced by faculty and students, this exhibition is a showcase of work made in the department.
Scholarships and awards: At the end of the first year, Contemporary Practices students are eligible to be nominated for the Contemporary Practices Scholarship and the Linda and Vincent Buonanno Contemporary Practices Scholarship. There are also several awards connected to end-of-the-year exhibitions including the New Outstanding Artist Award.
Department of Contemporary Practices
Sharp Building
37 S. Wabash Ave., 3rd floor
Chicago, IL 60603
Smith-Buonanno Family Director of Contemporary Practices
Andy Hall ahall@saic.edu