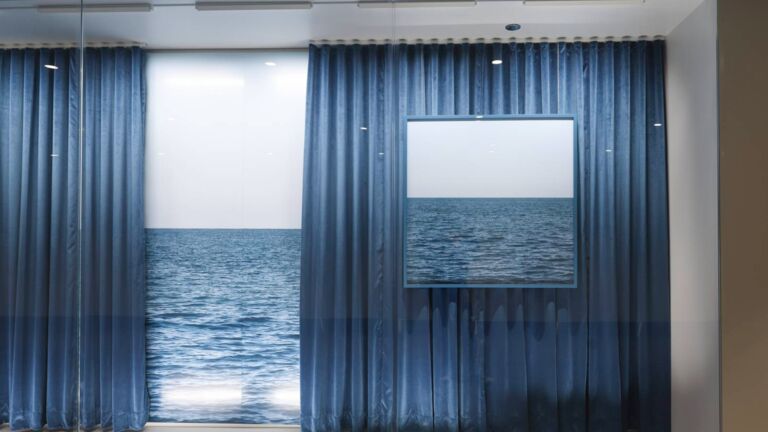 Assaf Evron, Untitled (A Window for Lake Michigan. Photo courtesy of Trent Sprague/Chicago Tribune
O'Hare International Airport Acquires Artwork by SAIC Community Members
Art critic and School of the Art Institute of Chicago Senior Lecturer Lori Waxman's article for Chicago Tribune catalogs the fresh additions to the ever-growing public art collection at Chicago O'Hare International Airport. The airport commissioned artworks by SAIC alums Leonard Suryajaya (MFA 2015), Selina Trepp (BFA 1998), and Assaf Evron (MFA 2015), alongside Lecturer Nelly Agassi and Assistant Professor of Contemporary Practices Huong Ngo, as part of Chicago's single largest public art acquisition in the past decade, comprising over $3.5 million.
Ionit Behar (MAAH 2013), a curator behind the artwork selection, worked out a diverse lineup of pieces soon to populate the newly expanded Terminal 5. The overall display highlights the Windy City's internationally recognized status as a hub for art and innovation, infusing its space with Chicago's bold spirit—instantly apparent even to a jet-lagged passenger traversing the O'Hare airport.
Waxman believes that the expansion of the airport's art fund will solidify its ranking as one of the best airports in the world in 2023.