"CATE was a huge resource for me while at SAIC. I went every Thursday." 
—Martine Syms (BFA 2007)
Explore Past Conversations at the Edge events: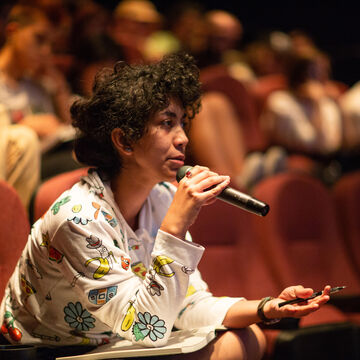 Program Archive (2001-2022)
Searchable archive of Conversations at the Edge programs since 2001.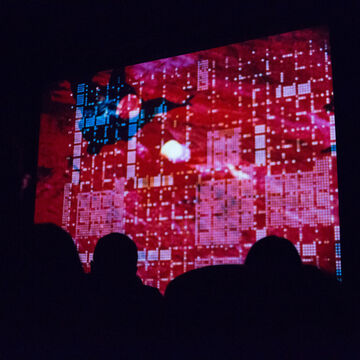 Recordings
Documentation of select Conversations at the Edge artist presentations and discussions, available to current SAIC students, faculty, and staff (SAIC login required).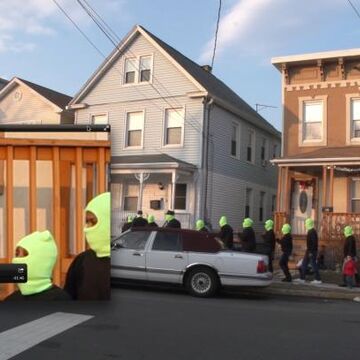 Sondra Perry
Performance and Video
November 16, 2017
Mixing personal history and pop culture, New York-based artist Sondra Perry savvily dissects power relations that shape Black identity and representation. Her performances and multimedia works use video games, glitchy 3D avatars, and computer desktop windows to express and explode biases built into the code of everyday life. In the video-performance Lineage for a Multiple-Monitor Workstation: Number One (2015-17), she layers footage of family members acting out real and fabricated familial lore, inviting audiences to consider the shifting and mutable threads of identity in the digital age. While, in IT'S IN THE GAME '17 or Mirror Gag for Vitrine and Projection (2017), she focuses on her brother—who, as an NCAA college basketball player had his likeness used without compensation in popular video games—and contemplates the ways images of Black men and women have long been exploited for profit and prestige.

2015-17, USA, live performance and digital file, ca 65 min + discussion
Sondra Perry in person

Sondra Perry (b. New Jersey) is an interdisciplinary artist whose videos and performances foreground the tools of digital production as a way to critically reflect on new technologies of representation and to remobilize their potential. Perry has had multiple solo exhibitions, including at THE KITCHEN, for her work Resident Evil. Her work has been exhibited at MoMA PS1 in New York and the Museum of Contemporary Art in Los Angeles. Perry was recently awarded the Gwendolyn Knight and Jacob Lawrence Prize for a solo show at the Seattle Art Museum. She has participated in residencies at the Skowhegan School of Painting and Sculpture, Vermont Studio Center, Ox-Bow, the Experimental Television Center, and the Museum of Fine Arts, Houston, as a CORE artist-in-residence. She received her MFA from Columbia University and BFA from Alfred University.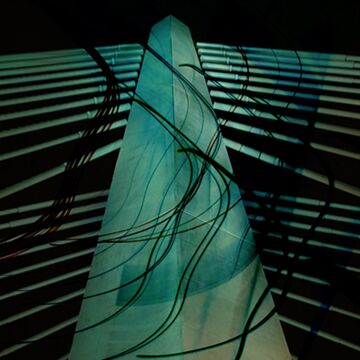 Sky Hopinka
Translations and Transmutations
March 16, 2017
A Ho-Chunk Nation national and descendent of the Pechanga Band of Luiseño Indians, Sky Hopinka creates sublime polyrhythmic works that draw upon his history and identity. He presents a selection of recent works built around ideas of homeland, language, and landscape. In the dazzling Anti-Objects, or Space Without Path or Boundary (2016), audio of one of the last speakers of Chinuk Wawa, a Native American language from the Pacific Northwest, echoes over images of memorials and contemporary structures around the city of Portland, Oregon that have complicated connections to the Chinookan people who have lived there for thousands of years. In a new work, filmed at the site of the Standing Rock resistance, the land is at once living and abstracted through history, politics, and money. Also on the program are I'll Remember You as You Were, Not as What You'll Become (2016), Visions of an Island (2015), and Jáaji Approx. (2015), among others. In English, Hocak, Aleut, and Chinuk Wawa with some English subtitles.  

Presented in collaboration with Video Data Bank (VDB) as part of the organization's 40th Anniversary Year.

2015—17, USA, digital file, ca 60 min + discussion
Sky Hopinka in person

Sky Hopinka was born and raised in Ferndale, Washington and spent a number of years in Palm Springs, and Riverside, California, and Portland, Oregon and is currently based out of Milwaukee, Wisconsin. In Portland he studied and taught Chinuk Wawa, a language indigenous to the Lower Columbia River Basin. He received his BA from Portland State University in Liberal Arts and his MFA in Film, Video, Animation, and New Genres from the University of Wisconsin-Milwaukee.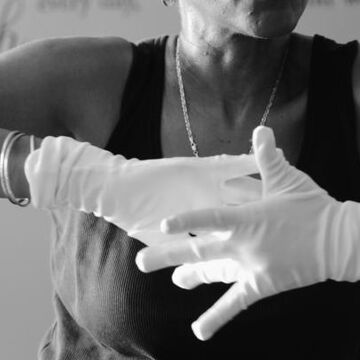 Steffani Jemison
Sensus Plenior
October 4, 2018
Taking shape through performance, music, video, and installation, the work of Steffani Jemison (MFA 2009) draws upon Black vernacular culture to produce new modes of expression and models for community. She presents a selection of audio works alongside her latest video, Sensus Plenior (2017). Taking its title from Latin for "fuller meaning," Sensus Plenior considers the relationship between gesture and language through the ecstatic choreography of ordained minister Susan Webb and the Master Mime Ministry of Harlem. Jemison explores similar questions around translation and transformation in Recitatif—an ongoing series of performances and recordings that use Solresol, a utopian 19th-century musical language, to reinterpret Black popular and political music like Smokey Robinson's "Quiet Storm" and the spiritual "Mary Don't You Weep." Through Solresol's capacity to generate multiple meanings from a single root, Jemison forges alternative ways for understanding history, culture, and everyday social relations.

2008–18, USA, multiple formats, ca 60 min + discussion
Steffani Jemison in person

Steffani Jemison (MFA 2009) uses time-based, photographic, and discursive platforms to examine "progress" and its alternatives. Currently based in Brooklyn, New York, Jemison holds an MFA from SAIC and a BA in comparative literature from Columbia University. Jemison's work has been exhibited nationally and internationally at venues such as Galerie nationale du Jeu de Paume, Paris; LAXART, Los Angeles; the New Museum, New York; Royal Danish Academy of Fine Arts, Copenhagen, Denmark; among others. Her work is in the public collections of the Whitney Museum of American Art, New York; Museum of Modern Art, New York; Brooklyn Museum, New York; Studio Museum in Harlem, New York; and Kadist Foundation, Paris and San Francisco. Jemison was the 2017–18 Mildred Londa Weisman Fellow at the Radcliffe Institute for Advanced Study, Harvard University.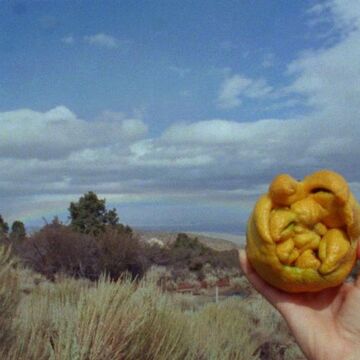 Laida Lertxundi
Landscape Plus
February 21, 2019
Blending conceptual rigor with sensuous pleasure, the films of Los Angeles-based artist Laida Lertxundi are seductive and self-reflexive explorations of place. She presents a suite of recent works produced through a process she refers to as "landscape plus," which marries observational photography with music, actions, and chance events. In Vivir para Vivir (Live to Live) (2015), Lertxundi draws parallels between land and the body as sites of pleasure and experience. The autobiographical 025 Sunset Red (2016) links the Basque and Californian landscapes through the filmmaker's upbringing by Spanish communists. Words, Planets (2018) mixes texts and readings with shots of domestic spaces and sun-drenched vistas to evoke the many ways lived experience transcends representation. Also screening: We Had the Experience but Missed the Meaning (2014), The Room Called Heaven (2012), and Cry When It Happens (2010).

2012–18, Laida Lertxundi, USA/Spain, 16mm, ca 60 minutes, followed by discussion
Laida Lertxundi in person

Laida Lertxundi was born in Bilbao, Spain, and works in Los Angeles. Her films have been exhibited and screened internationally, including LUX, London (2018); Katonah Museum of Art, New York (2018); Tabakalera, San Sebastian, Spain (2017); Hammer Museum, Los Angeles (2016); Havana Biennial, Cuba (2015); Lofoten International Art Festival, Norway (2013); Lyon Biennale (2013); Whitney Biennial (2012); Roy and Edna Disney/Cal Arts Theater, Los Angeles (2018); Walker Art Center, Minneapolis (2017); Museum of Modern Art, New York (2017); Tate Modern, London (2016); Institute of Contemporary Arts, London (2016); Whitechapel Gallery, London (2015); National Gallery of Art, Washington, DC, (2015); Museo de Arte Moderno, Medellin, Colombia (2015); New York Film Festival (2007, 2009, 2010, 2011, 2012, 2013, 2015, 2018); Edinburgh International Film Festival (2014); Brooklyn Academy of Music, New York (2014); PS1 MoMA (2013); Museum of Contemporary Photography, Chicago (2013); and Baltimore Museum of Art (2013). She teaches Film and Fine Art at ArtCenter College of Design in Pasadena, California, and is the chair of Filmmaking Studies at Elias Querejeta Zine Eskola's master's program in San Sebastian, Spain. Lertxundi received an MFA from the California Institute of the Arts and a BFA from Bard College.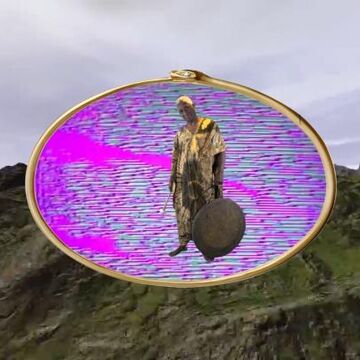 Tabita Rezaire
Network Blossom
April 11, 2019
French Guiana-based new media artist and energy worker Tabita Rezaire navigates power structures on and offline to pursue decolonial healing. Through performance, 3D animation, and screen interfaces, her work addresses the ongoing effects of colonialism and decenters occidental authority. She presents a trio of videos that reimagine technology, spirituality, and the erotic. The striking Sugar Walls Teardom (2016) considers the contribution of Black womxns' wombs to the advancement of modern medical science and technology. Deep Down Tidal (2017) investigates the overlapping routes of undersea optic cables and colonial geography. Premium Connect (2017) finds connections between the organic, technological, and spiritual worlds through the exploration of African divination systems, the fungi underworld, ancestor communications, and quantum physics.

2016–17, Tabita Rezaire, South Africa, HD digital, ca 60 minutes followed by discussion
Tabita Rezaire in person

Tabita Rezaire's cross-dimensional practice envisions network sciences—organic, electronic and spiritual—as healing technologies. Inspired by quantum and cosmic mechanics, Rezaire's work is rooted in time-spaces where technology and spirituality intersect as fertile ground to nourish visions for connection and emancipation. She holds a Bachelor in Economics and a Master of Research in Moving Image from Central Saint Martins College (London). Rezaire is a founding member of NTU, half of the duo Malaxa, and mother of the energy house SENEB. Rezaire has shown her work internationally, including at the Museum of Modern Art, New York; the New Museum, New York; Gropius Bau, Berlin; Museum of Contemporary Art, Chicago; Institute of Contemporary Arts, London; National Gallery Denmark, Copenhagen; Tate Modern, London; Musée d'Art Moderne de la Ville de Paris; Museum of Contemporary African Diasporan Arts, New York; The Broad, Los Angeles; as well as the Guangzhou Triennial; Athens Biennale; Kochi-Muziris Biennale; Performa, New York; Karachi Biennale; and Berlin Biennale.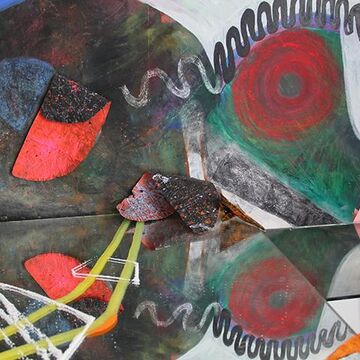 Selina Trepp
I Work With What I Have
September 26, 2019
Informed by ideas of improvisation, collaboration, and flux, Chicago-based artist Selina Trepp (BFA 1998) produces exuberant works from radically limited means. Since 2012, she has refrained from bringing new materials into her practice, instead recycling past artworks and remnants into each new project. Her animated films reflect the living and continuously evolving environment of her studio through their dynamic topographies and breath-like rhythms. For this special program, she presents the premiere of I Work With What I Have, a new stop-motion animation and visual score, performed live by musicians Tomeka Reid, Jason Roebke, and Dan Bitney; a live performance as Spectralina, her ongoing collaboration with Bitney; and a selection of recent films. 

2016–19, United States, DCP and live performance, ca 60 minutes followed by discussion
Selina Trepp, Tomeka Reid, Jason Roebke, and Dan Bitney in person

Selina Trepp is a Swiss-American artist living in Chicago. She explores economy and improvisation through performance, installation, painting, sculpture, photography, and animation. In addition to her studio-based practice, Trepp is active in the experimental music scene. In this context she sings and plays the videolah, a MIDI-controlled video synthesizer, which produces real-time animations. Trepp's work has been exhibited internationally, and she is the recipient of numerous awards and honors, including the Swiss Art Award and an Illinois Arts Council Fellowship. Trepp received a Master of Fine Arts from University of Illinois at Chicago in 2007.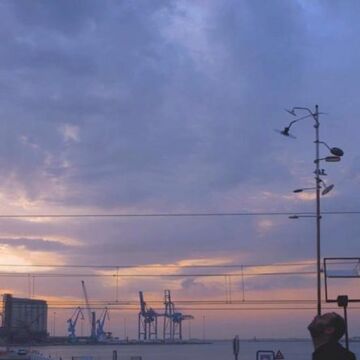 Hiwa K
An Evening with Hiwa K
November 17, 2019
Drawing from individual stories, political actions, and his own experience fleeing Iraq by foot in the late 1990s, the deeply moving and often darkly absurd films, performances, and installations of Iraqi-German artist Hiwa K explore our most pressing issues—displacement, war, and identity. In videos like Pre-Image (Blind as the Mother Tongue) (2017) or A View From Above (2017), both produced for documenta 14, the artist allegorizes the fragmentation and precariousness of migration. In others, he stages collaborative interventions in sites of political trauma, including a former detention center for political prisoners, a civil protest in the Kurdish region of Iraq, and a scrapyard devoted to smelting battlefield waste. Hiwa K shows a selection of these works and discusses the ideas and approaches that inform his broader practice.

2006–19, Iraq/Turkey/Greece/Italy/Germany, multiple formats, ca 60 minutes followed by discussion
Presented in partnership with the Goethe-Institut Chicago
Hiwa K in person

Berlin-based artist Hiwa K studied informally and independently in his hometown, Sulaymaniyah, Iraq, focusing on European literature and philosophy available in Arabic. After moving to Germany in 2002, he became a music student of the flamenco master, Paco Peña. His referential repository consists of stories told by family members and friends, found situations, and everyday forms that are the products of pragmatism and necessity. Hiwa K has had major exhibitions at S.M.A.K. Museum of Contemporary Art, Ghent, Belgium; New Museum, New York; Documenta 14, Kassel, Germany, and Athens, Greece; KW Institute for Contemporary Art, Berlin; Venice Biennale; La Triennale, Paris; Serpentine Gallery, London; and Manifesta 7, Bolzano, Italy. He is the recipient of prestigious awards including the Hector Prize for Contemporary Art, the Arnold Bode Prize, and the Schering Stiftung Art Award.
Recent Events
Apichatpong Weerasethakul
April 27, 2023

Marwa Arsanios
April 20, 2023

Marwa Arsanios
April 19, 2023

Claudia Hart
April 6, 2023

Deborah Stratman
March 30, 2023

Colectivo Los Ingrávidos
February 16, 2023

ELECTRIC VISIONS
February 9, 2023

Tiffany Sia
December 1, 2022

Andy Warhol's Batman
November 3, 2022

Anxious Bodies
October 27, 2022

Marta Pajek
October 20, 2022

Tsai Ming-Liang
October 3, 2022

Jessica Bardsley
September 22, 2022