Serious Play
Studying as an undergraduate at SAIC is an experience unlike any other. It's immersive. It's challenging. It's mind-opening. It can be messy. It's also the best preparation you can have for life after graduation. That's because SAIC has designed a unique education rooted in experimentation that develops creative people into resilient, adaptable problem solvers and critical thinkers who can ride the wave of the future.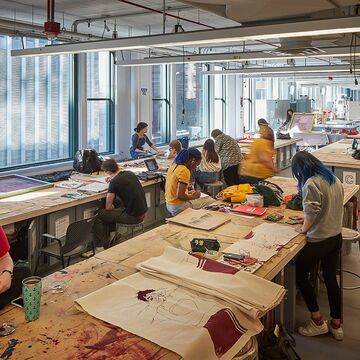 What Can I Study at SAIC?
SAIC's most popular undergraduate degree is the Bachelor of Fine Arts in Studio, which gives you the freedom to study across 13 art and design disciplines, or to emphasize art education or writing. We also offer academic degrees.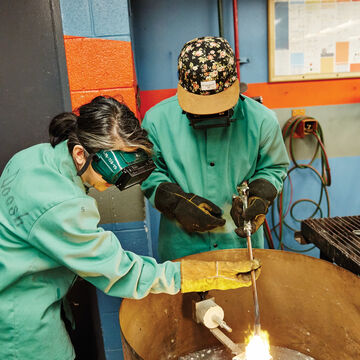 What Makes SAIC Different?
Undergraduate study at SAIC is a carefully designed system of interconnected parts that work together to build on your passion for art and design. Each component of your program helps you discover your voice and develop a practice that engages with the world beyond the studio.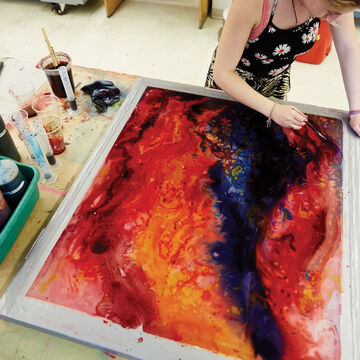 Creative Spaces
We want you to have a truly immersive experience of making. Each week, you'll focus on your practice for extended periods in unique facilities like bio art labs, 3D visualization studios, and our vast museum collection.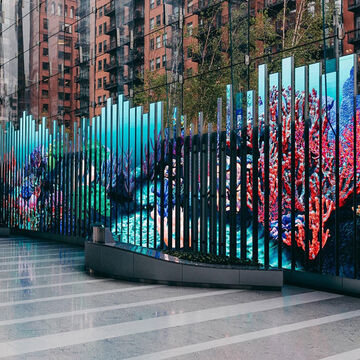 Adjunct Associate Professor Marlena Novak's "Choral" combines visuals depicting reefs with a musical score designed to spark curiosity about the underwater coral ecosystem. Image courtesy Northwestern University via WTTW.
Expand Your Vision
One-third of your courses engage with ideas from science, social sciences, and humanities. This focus on critical thinking and research fuels your artistic growth. With options like The Lives of Birds that explores avian metaphors and Monsters & Colonization, which examines contemporary media, SAIC's liberal arts offerings provide thought-provoking topics to deepen your perspective and sharpen your skills beyond the creative.
An image of the Ox-Box School of Art & Artists' Residency from the Ox-Box website.
Study Off Campus
Off-campus study is required at SAIC. Among your options: Explore art and design during short faculty-led study trips across the US and abroad, spend a semester abroad, or study at the Ox-Bow School of Art in rural Saugatuck, Michigan.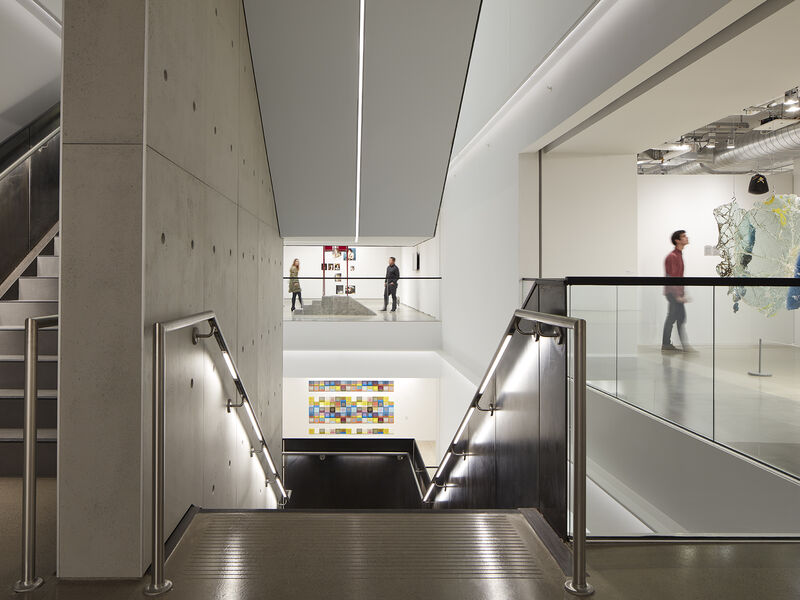 Show Your Work
Undergraduate Exhibitions
Each fall and spring, students show their work at the School of the Art Institute of Chicago's Undergraduate Exhibitions. Featuring impressive work by talented SAIC seniors, these exhibitions are on view and open to the public at SAIC Galleries in the heart of downtown Chicago.
What's the Most Important Thing You'll Learn?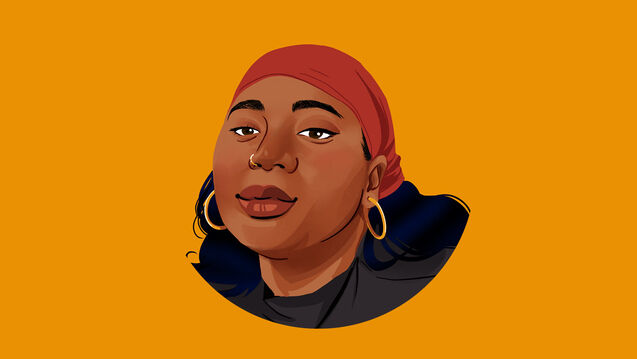 Jasmine Veronica (BFA 2021)
"I learned to think about my practice as an ongoing body of work and not as individual projects that end when they are due for class."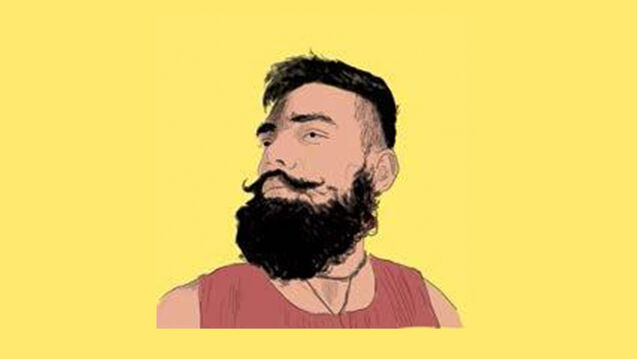 Falak Vasa (BFA 2018)
"I know now that I don't need one single container for my entire range of practices; there is no hierarchy of containers (an Instagram post is just as valid as a video installation and is just as valid as crying), and my work is inseparable from my lived experiences and identities."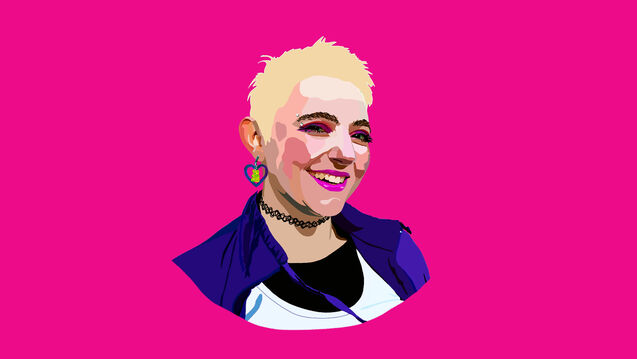 Eden "Eden's Apple" Sanders (BFA 2022)
"Why I make art, the importance of an artist community, that being an artist is a viable career. And most importantly, I learned the struggle and joy of making work without external validation, believing your work is worth it. "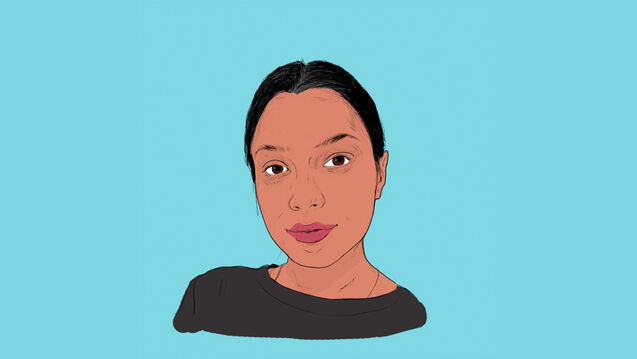 Asiya Toorawa (BFA 2019)
"How to make political art."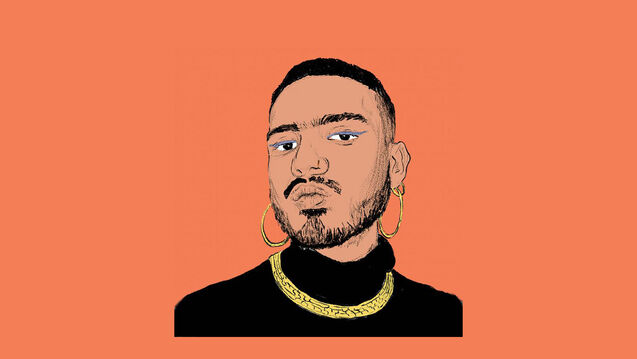 Juan Arango Palacios (BFA 2019)
"I know myself better: I know how to love and accept myself. I gained the confidence and assurance to carry myself as a queer person, artist, immigrant, and as everything I am."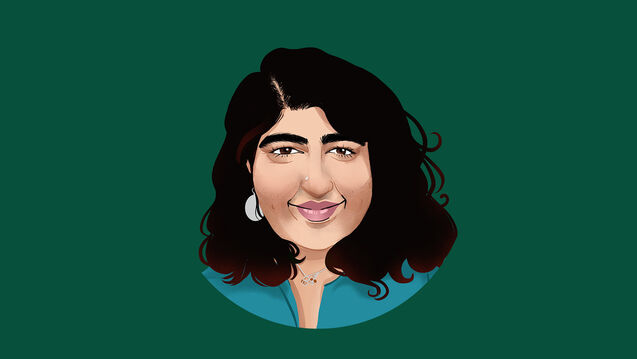 Anavi Bhushan Nugyal (BFA 2021)
"Nothing is ever finished to completion, nor to perfection. It always has the scope to grow and get better, especially when created to be in function for or in communication with another."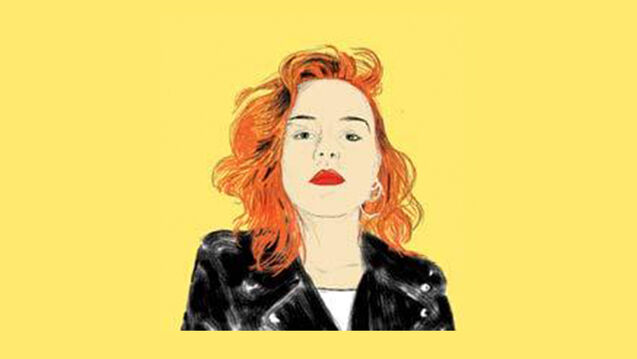 Daphne Edgren (BFA 2018)
"SAIC taught me how to make valuable and lasting connections not only in the art world, but how to apply it to others, like the science world."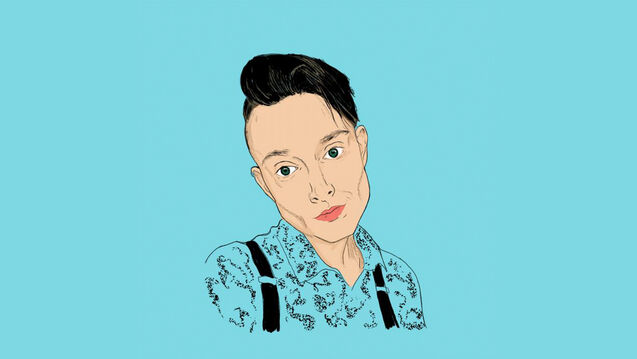 Pascale Jarvis (BFA 2019)
"Now I know that a human body cannot carve wood for more than nine hours at a time without cramping up in all sorts of unexpected ways."