Why You'll Have No Major
A hybrid practice that crosses traditional disciplines is the foundation of some of the most dynamic contemporary creative work—and it's at the heart of SAIC's approach to educating emerging artists and designers. Our program is built for you to experiment across boundaries, immerse yourself in the ideas that interest you and intersect in your work, and develop a practice that is entirely your own.
Try Everything
When you're free to experiment with the media that best express your ideas, you make new discoveries about how you can use materials, as well as in your thinking. You might collaborate with other students across disciplines. If you entered SAIC as, say, a painter, you might discover you're actually a sculptor, or someone who sculpts with paint. The possibilities are limitless.
Explore robotics and sound to invent a new instrument.
Combine sculpture, ceramics, and fiber arts to create new installations.
Merge your interests in drawing and printmaking to create graphic novels.
Collaborate with a writer to make an animated film.
How It Works
You'll have more than 1,000 courses to choose from each semester, so you can construct your own experience across disciplines. Your dedicated advisor will help you find your way as you explore possibilities, spending time with you and your work, and guiding you toward the courses and opportunities that will expand your practice.
A Grounding in Contemporary Practices
During your first year at SAIC you'll test the ideas that drive contemporary art practices. This foundational course will expose you to diverse modes of making and a dynamic range of methodologies, along with conceptual thinking and artistic research.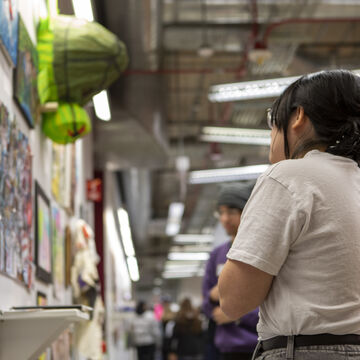 ArtBash
SAIC celebrates the work that first-year students have created with a major year-end art show of works in all media. ArtBash kicks off with an opening reception featuring Inter-Action—a showcase of live performance and ephemeral works.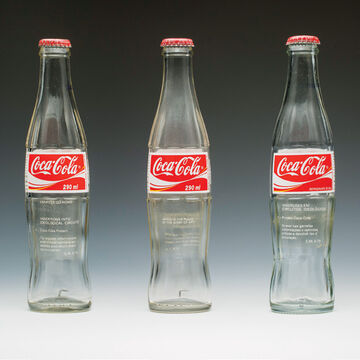 Cildo Meireles, Insertions into Ideological Circuits: Coca-Cola Project, 1970
Resources to Explore
SAIC associate professor, adj. Magdalena Moskalewicz brings students into the Art Institute of Chicago museum to investigate a work by Brazilian artist Cildo Meireles. It's an intervention, or an idea introduced into the world, that can't be defined by medium.
Recent Undergraduate Work
Take in a student show at SAIC, and you'll see a lot of work created outside the boundaries of any specific medium—work that melds making and meaning in unique ways.