Being free to work in any medium and experiment with processes and materials can be exciting. It can also be daunting. At SAIC we want you to try everything as you evolve your practice, but with the guidance you need to navigate your options and get the most from a curriculum that's interdisciplinary, flexible, and grounded in personal research.
The Big Picture
A combination of structured academics, one-on-one advising, faculty and peer engagement, and an array of support networks across campus gives you the tools you need to carve your own creative path.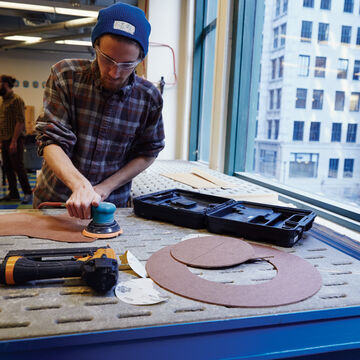 First-Year Program
The First-Year Program gives you a solid foundation for the options ahead. Studio classes include introductions to a spectrum of art and design disciplines. You'll get to know the city through community-based projects. And you'll get a grounding in art history and liberal arts topics you can select to reflect interests that will feed your work. Along the way, you'll be mentored by advisors and faculty. As they get to know you and your work, they'll help guide your choices.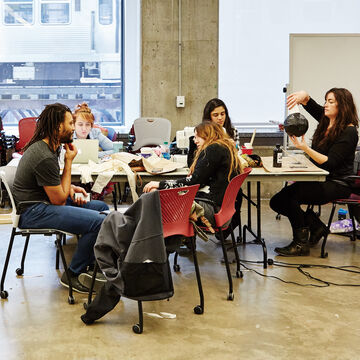 The Academic Spine
There are no majors at SAIC. Instead, you'll evolve your practice through a series of courses called the Academic Spine. Taken in your sophomore, junior, and senior years, this open-ended series removes traditional academic boundaries while giving structure and shape to your creative goals. As you focus on self-initiated work and your final project, you'll continue to have the focused guidance and mentorship necessary to succeed at SAIC and after.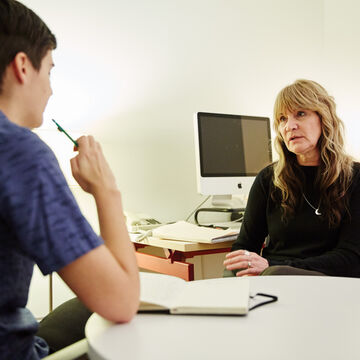 Academic Advising
Academic advisors don't just help you select courses. They're your North Star for every facet of life at SAIC. From day one, your advisor will help you identify your strengths, push your creative limits, tackle personal and policy concerns, and make the most of your SAIC education.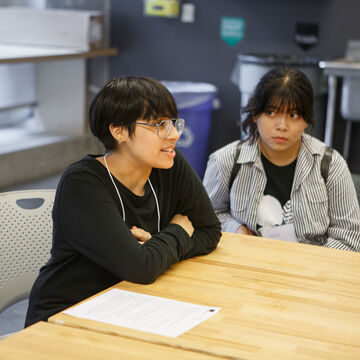 Academic Support
Creativity and well-being go hand-in-hand—which is why Academic Support at SAIC comes in so many forms. You'll find learning resources like the peer-supported Writing Center and the Academic Access Program for students who are having a hard time keeping up. There's also specialized help for first-gen and international students, and those with disabilities, that goes far beyond academics to help everyone feel a true sense of belonging on campus.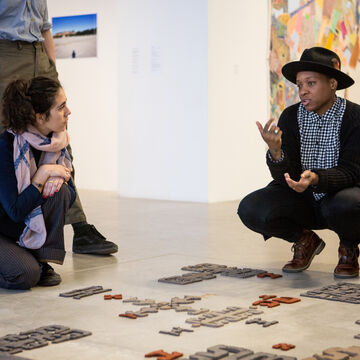 A Grounding in Contemporary Practice
You'll test the ideas and techniques that drive today's art and design in your first year. The Contemporary Practices course combines skill-based instruction—from drawing to new technology—with conceptual exploration, artistic research, and advising.
One Size Does Not Fit All
"The SAIC First-Gen Fellows program has done a truly phenomenal job at bridging that gap in my support system by giving me a network of mentors, resources, and programs to rely on." - Kylianne McGuire (BFA 2024)
The support you get at SAIC is the support you need—it's highly individualized.
Special Programs
First-Generation Fellows Many types of challenges come with being a first-gen student, and you may need extra support. The First-Generation Fellows program offers academic help and a group of peers with whom you can share experiences, among other specialized supports.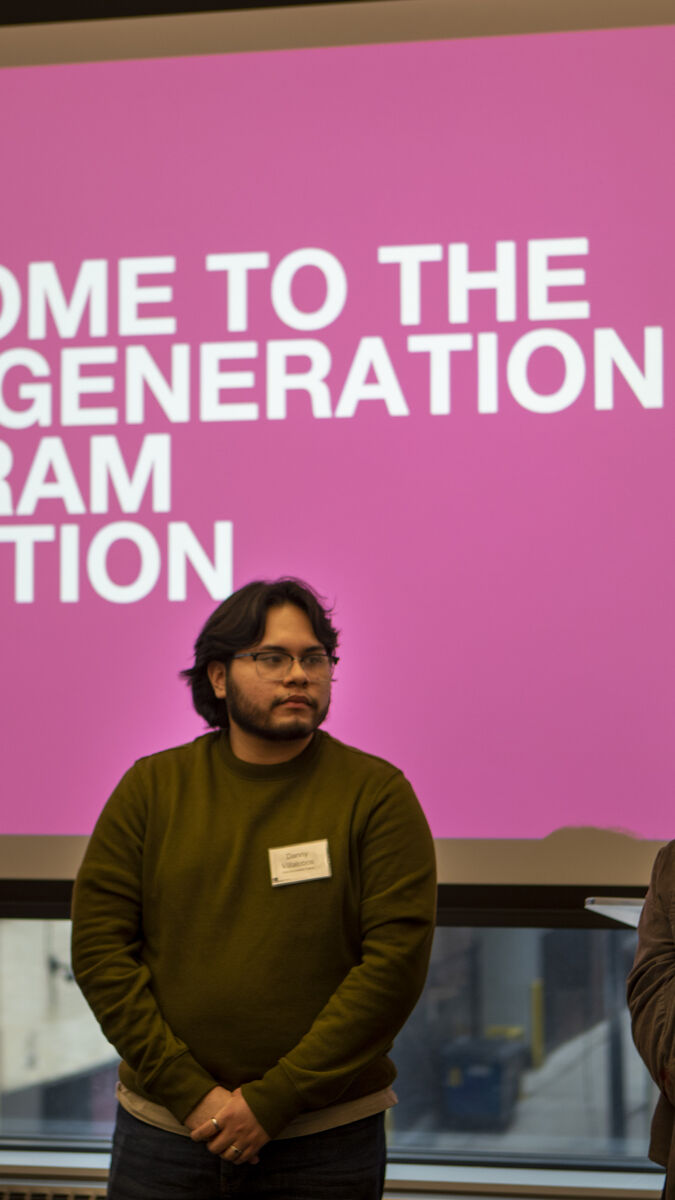 English for International Students
SAIC is an international campus, with students from around the world. The English for International Students program helps you focus on fluency as it relates to the arts, along with academic English, whether you're an undergraduate or graduate student.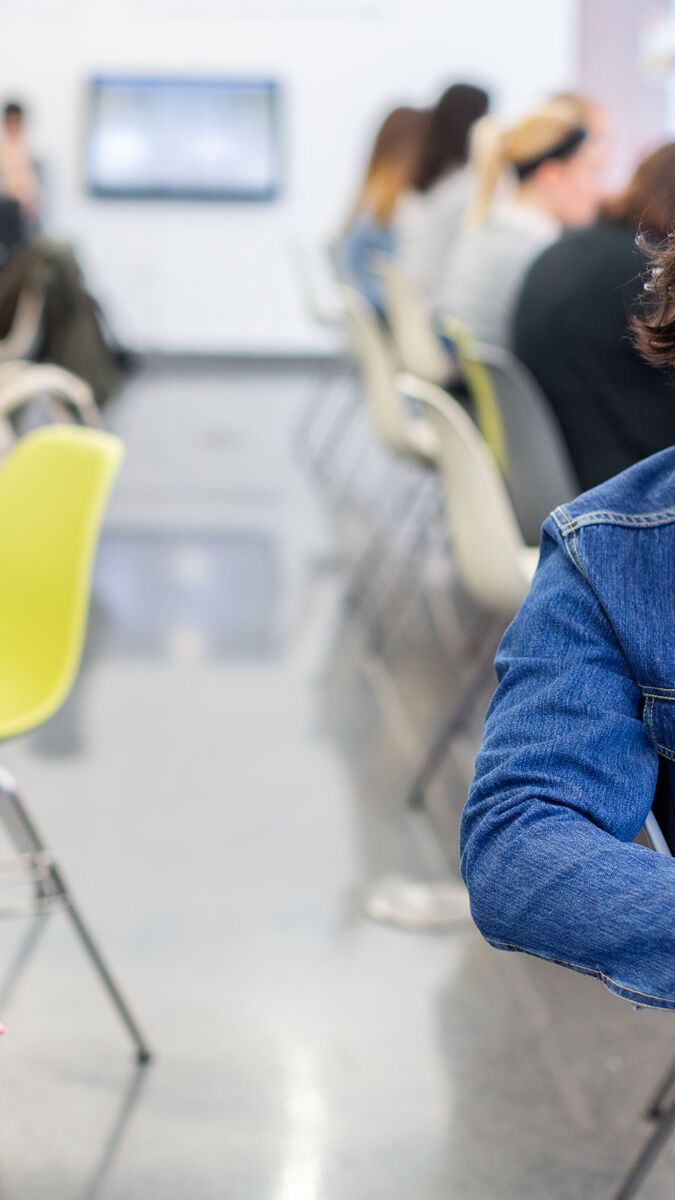 The Disability and Learning Resource Center
The Disability and Learning Resource Center supports students who have physical or neurological differences. A range of innovative services empower you to advocate for your needs and achieve your goals.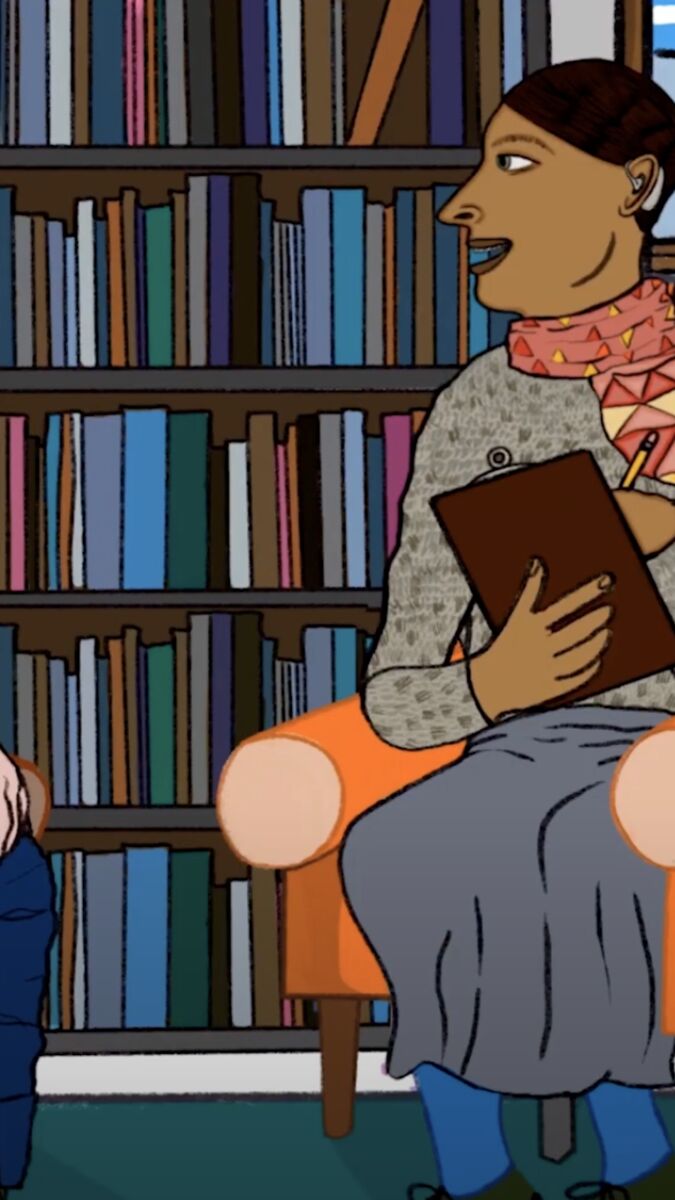 SAIC Scholars
Along with the opportunity to graduate with distinction, the year-long, first-year SAIC Scholars Program gives you a specialized curriculum that's global and intercultural in focus. You'll engage in challenging discourse and activities, develop mentor relationships with your instructors, and become part of an active and collaborative community. You'll also take a group study trip to Siena, Italy, led by SAIC faculty with research interests, knowledge, and experience in the area.  The program is open to all accepted students, and participants are selected based on their admission application.
Image