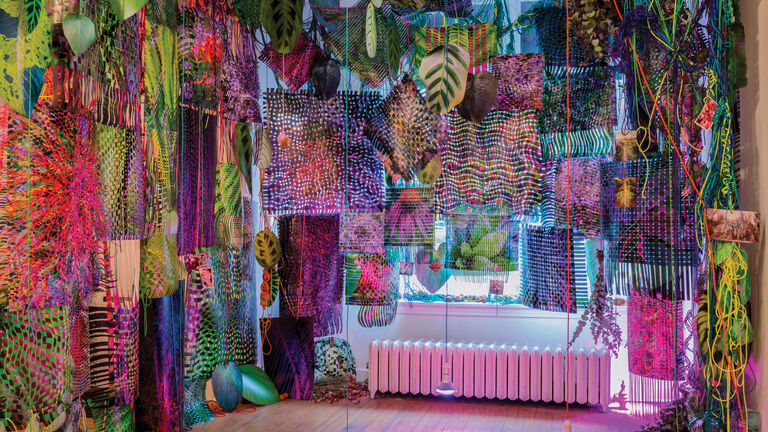 Aimée Beaubien, Twist Affix, 2017, cut-up inkjet prints, vintage c-prints, paracord, carabiners, miniature clothespins, oscillating fan, grow lights on fabric cord with dried gomphrena, eucalyptus, lemons, limes, and fallen acorns
Health Services
The mission of Health Services is to provide quality healthcare to SAIC students and to encourage students to focus on their physical and emotional well-being. Health Services is staffed by board-certified nurse practitioners and registered nurses who offer basic medical care for minor injuries and illnesses. The staff also focus on health promotion and education and provide referrals to appropriate off-campus health care providers.
Currently enrolled degree-seeking SAIC students may visit Health Services, and there are no fees for visits. There may be additional charges for laboratory work, medications, and outside referrals.
Immunizations & Records
In accordance with the Illinois College Immunization Code, all students who enroll in six or more credit hours per semester must have proof of immunization on file with Health Services by the beginning of preregistration. Students who are not in compliance with the immunization requirements will have a registration hold placed on their academic record, and will not be permitted to register for the following semester. Details on required immunizations and records and how to submit can be found here.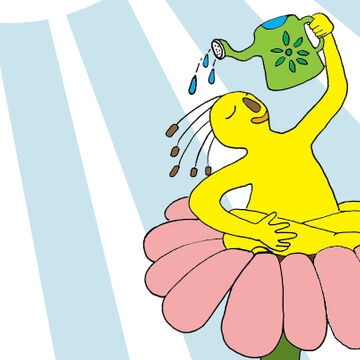 Schedule an Appointment
At this time, we are not able to see Walk-In appointments, so please schedule in advance. To schedule an appointment, call 312.499.4288 or make one in person at 116 South Michigan Avenue, 13th floor. Regular Health Services hours are 9:00 a.m. – 5:00 p.m. Students with immediate health care needs will be seen as soon as possible.
Stay Healthy
To protect yourself from the flu, public health authorities recommend the following:
Get a flu shot: Call Health Services to schedule an appointment to get a flu shot.
Avoid close contact. Avoid close contact with people who are sick. When you are sick, keep your distance from others to protect them from getting sick too.
Stay home when you are sick. If possible, stay home from work, school, and errands when you are sick. You will help prevent others from catching your illness.
Cover your mouth and nose. Cover your mouth and nose with a tissue when coughing or sneezing. It may prevent those around you from getting sick.
Clean your hands. Washing your hands often will help protect you from germs.
Avoid touching your eyes, nose, or mouth. Germs are often spread when a person touches something that is contaminated with germs and then touches his or her eyes, nose, or mouth.
Practice other good health habits. Get plenty of sleep, be physically active, manage your stress, drink plenty of fluids, and eat nutritious food.
Medical Absences
To protect one another, and our larger community from Covid-19 and other forms of illness, students who have any symptoms of illness should not participate in any in-person class or on campus activity. Health Services does not provide excused absences , therefore students should contact their instructors regarding any circumstances, including illness, which will require them to stay at home. Students should still participate in any synchronous online course sessions and or asynchronous independent work, to the extent that they are able to do so.

If, while at home, a student feels too ill to make any progress on their coursework, they should reach out to their instructors to discuss an alternative plan. Students will be required to engage in alternative work which  addresses any content that they may have missed while absent. Communicating with instructors at the beginning of an illness will ensure that proper accommodations can be made.

Students with an extended absence due to hospitalization or severe illness should contact Health Services (312-499-4288) in addition to their instructors. Notification will be sent to all instructors informing them of the student's absence. Please note that Extended Absence Notification does not excuse a student from classes. Students will only receive course credit if they have responded adequately to the standards and requirements set by the instructor. For other extenuating circumstances, contact the Academic Advising office at studenthelp@saic.edu or 312-629-6800.
COVID-19 Guidelines and Reporting
Masks are Optional: Individuals may wear masks, though they are no longer required in any on-campus space except at the Wellness Center.
Vaccinations are Recommended: Though no longer required, we strongly encourage every member of our community to stay up to date on their COVID-19 vaccinations. If changing conditions in Chicago or on campus necessitate it, the vaccine requirement will be reinstated.
Report your Positive Test Result: If you have tested positive for COVID-19, self-report using our COVID-19 Reporting Form. You will receive next steps for reporting the case to close contacts.
Get Info on Testing: Information on rapid self tests will be available to all students via the automated self reporting tool or by contacting Health Services.
Stay Home if You're Ill: Even if community members do not test positive, they should stay home if they experience any symptoms of illness.
Isolate if Needed: The Centers for Disease Control recommends a five-day isolation period for anyone who tests positive for COVID-19. After this isolation period ends, community members should wear a mask for an additional five days.