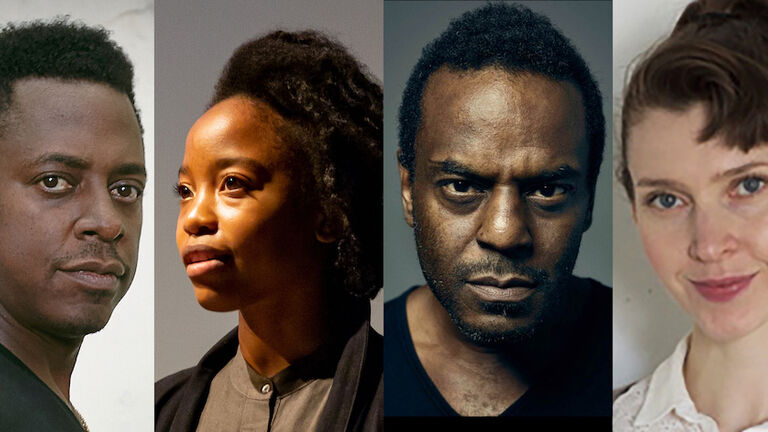 Alums Sanford Biggers, Steffani Jemison, Clifford Owens, and Patricia Treib Named Guggenheim Fellows
Alums Sanford Biggers (MFA 1999), Steffani Jemison (MFA 2009), Clifford Owens (BFA 1998), and Patricia Treib (BFA 2001) were announced as 2020 Guggenheim Fellows. Every year, the John Simon Guggenheim Memorial Foundation awards fellowships to a diverse group of writers, scholars, artists, and scientists. The 175 fellows were chosen from 3,000 applications through a rigorous process of peer-review.
Biggers is a multidisciplinary artist, creating both massive installation pieces and smaller works with ceramics and textiles. Biggers is also the creative director and keyboardist for Moon Medicin, a multimedia collective that encompasses visual art and music. Jemison also works across many disciplines, including video, performance, and installation. Her work is in the collections of the Brooklyn Museum, the Whitney Museum, the Studio Museum in Harlem, and the Museum of Modern Art. Owens is an artist who makes photographs, performance art, works on paper, videos, installations, and texts. His art has appeared in many solo and group exhibitions, both nationally and internationally. Treib is a painter who has had solo exhibitions at Kate MacGarry, London; Galerie Nordenhake, Stockholm; Bureau, New York; and others.
Guggenheim Fellowships are grants made for between six to twelve months. They aim to help provide fellows with blocks of time in which they can work with as much creative freedom as possible.