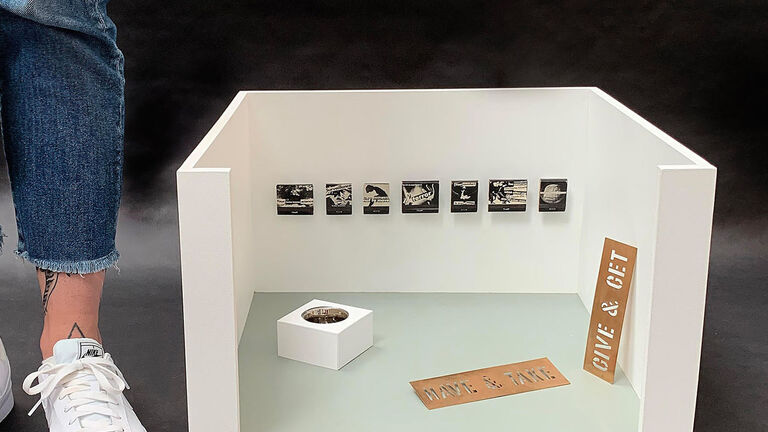 SAIC Faculty and Alums Participate in NADA
New Art Dealers Alliance (NADA) will be presenting a new contemporary art fair, the Chicago Invitational from Wednesday, September 18 through Saturday, September 21. The fair will be hosted at the Chicago Athletic Association Hotel.
As an organization, NADA describes themselves as, "the definitive non-profit arts organization dedicated to the cultivation, support, and advancement of new voices in contemporary art." 
"The first edition of the fair features a curated selection of international galleries, with 39 exhibitors representing 19 cities, to be presented in two of the hotel's historic event spaces, along with a takeover of hotel rooms on the fourth floor", states the NADA website. 
SAIC faculty members participating in NADA's programming include Goldabelle McComb Finn Distinguished Professor of Art History David Getsy, Associate Professor Daniel Ricardo Quiles (Art History, Theory, and Criticism), Adjunct Associate Professor Josh Dihle (MFA 2012, Painting and Drawing), and Crown Family Professor in Painting and Drawing Michelle Grabner. SAIC alums also represented include: Tony Lewis (MFA 2012), Raven Munsell (Dual MA 2014), Jack Schneider (BFA 2014), and Vincent Uribe (BA 2013). 
NADA believes that, "The Chicago Invitational further exemplifies NADA's expanded commitment to year-round programming and producing alternatives for galleries to exhibit artwork in new settings."