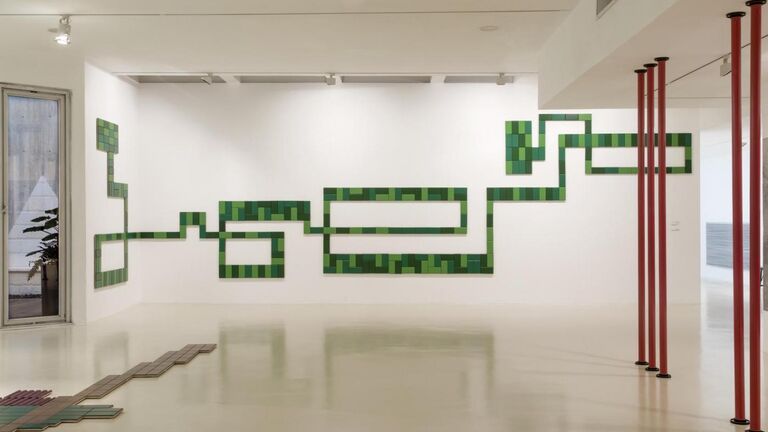 Nine SAIC Alums and Faculty in Newcity's "Fall Arts Preview"
Newcity features multiple SAIC faculty and alums contributing to design events in their "Fall Arts Preview." 
Opening on September 9, the Chicago Architecture Biennial features Walter Hood (MFA 2013), Tania Bruguera (MFA 2001, HON 2016), Santiago X (MFA 2018), Theaster Gates (HON 2014), Assistant Professor Maria Gaspar (Contemporary Practices), and full-time visiting artist Paola Aguirre (Architecture, Interior Architecture, and Designed Objects). According to the biennial's statement, the artistic director, Yesomu Umolu, and curators Sepake Angiama and Paulo Tavares, seek to contextualize "forms of exchange between human activity, technology, and the natural world."
Lecturer in the Contemporary Practices department Assaf Evron (MFA 2013) exhibits new photographs documenting spaces and landscapes between Israel and Chicago at the MCA Chicago. In his first US solo exhibition titled Chicago Works: Assaf Evron, the artist considers the formation of new meanings when three-dimensional surfaces are flattened through the camera. 
At the Farnsworth House, Petra Bachmaier (BFA 1999) and Sean Gallero (SAIC 1993–98) of Luftwerk collaborate with Iker Gil, lecturer in the Department of Architecture, Interior Architecture, and Designed Objects to present Geometry of Light. Their interventions will employ light and sound to highlight geometries incorporated in the house and its surrounding natural landscape.