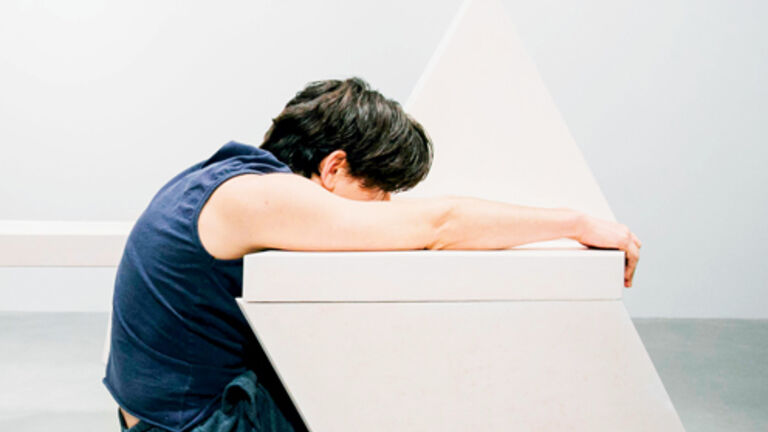 December's Art in America Features Two SAIC Alums
Sculptor, performer, and writer Gordon Hall (MA 2011, MFA 2011) is featured on the cover of the December issue of Art in America. Hall also contributed a feature article to the publication. In "Among Things," Hall reflects on the social and philosophical implications of Bruce Nauman's treatment of his body as a material to be manipulated in sculpture and performance. "There is something reparative for me about finding a resource for this project in the work of Bruce Nauman, the straight art-dad par excellence. We must hold onto our ability to find nourishment wherever we can, even when it comes from people who do not represent us, and who many not have been thinking of us as a potential audience." says Hall in the article. The article is only available in the print edition of Art in America.
Jessica Campbell (MFA 2014) is also featured in the December issue for her current exhibition at the Museum of Contemporary Art in Chicago, part of the museum's Chicago Works series. The exhibit includes a series of wall-mounted carpet collages, which are centered around Canadian modernist painter Emily Carr. Read the full piece on Campbell's exhibit in Art in America online.