In the Studio with Michelle Grabner
by Bridget Esangga
Image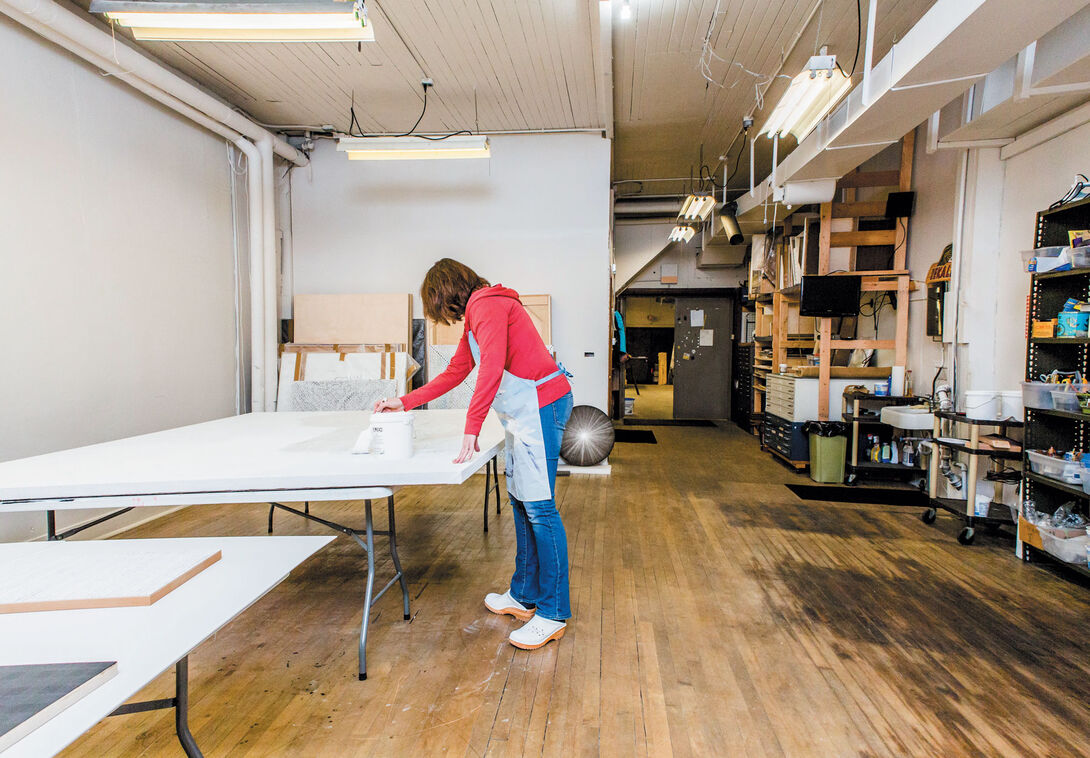 I Work from Home was the name of Crown Family Professor in Painting and Drawing Michelle Grabner's first comprehensive solo museum exhibition at the Museum of Contemporary Art Cleveland in 2013. At the time, Grabner lived in Oak Park, Illinois, in a home with an adjacent studio and gallery space. 
My studios are places of production and labor. I am a haptic learner, so I need to create environments conducive to material manipulation.
Last fall, Grabner and her family moved their home, studio, and gallery to Milwaukee, into three separate locations around the city. Her studio is a vintage building previously occupied by a printer in the Walker's Point neighborhood. The first floor includes a small gallery and an expansive studio divided into painting and sculpture rooms. The second floor is a full apartment where visiting artists can stay. Grabner no longer works from home, but her studio maintains the domestic comforts and communal space the artist and educator built her practice on.