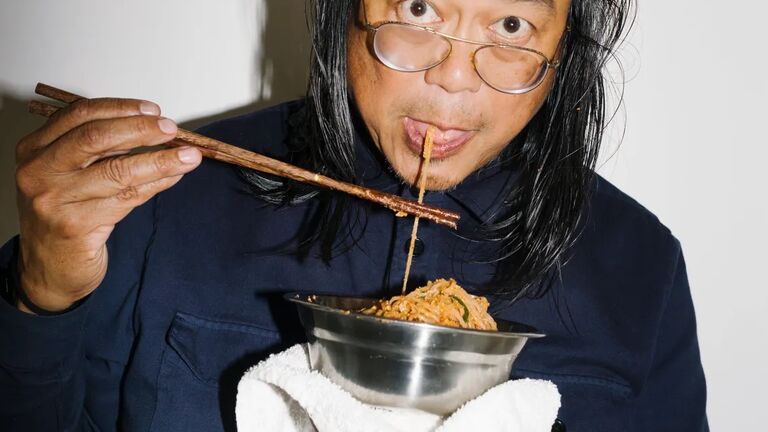 Vulture Spotlights Rirkrit Tiravanija's Retrospective at PS1 MoMA
Alum Rirkrit Tiravanija (MFA 1986) is presenting his new retrospective A Lot of People at PS1 MoMA in New York. Described by Vulture as "a sidestep from the art world centered on value speculation," the unconventional exhibition, curated by two SAIC alums, Ruba Katrib (BFA 2004) and Yasmil Raymond (BFA 1999), will remain open until March 4, 2024. The article outlines the artist's career spanning over 40 years, highlighting Tiravanija's pioneering role within relational aesthetics (a mode in contemporary art focusing on the interactions between the viewers, rather than an object or spectacle).
Tiravanija first gained recognition by preparing pad thai in a museum, and this time, he plans to further engage the audience by cooking in the gallery space, serving tea, and inviting them to waltz, among other activities. This unconventional approach, defined by the artist himself as "non-making," underscores Tiravanija's ongoing quest to escape the material and therefore, monetary, aspects of art.