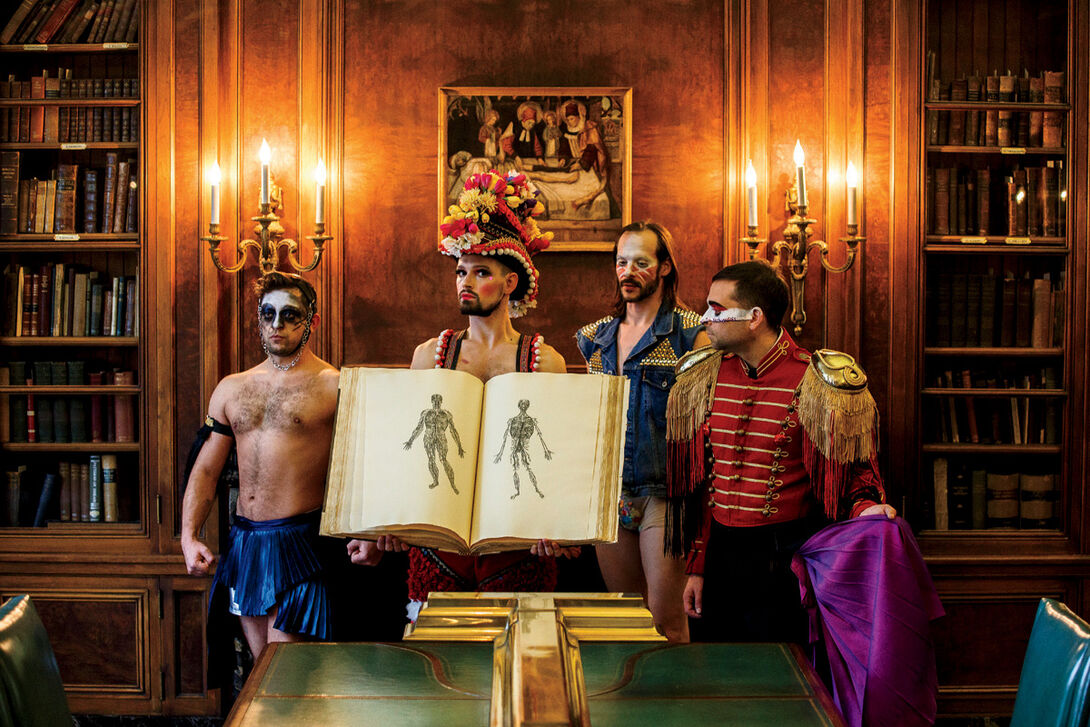 Kjell Theøry (2017) is an augmented reality performance by the provisional collective Anatomical Theatres of Mixed Reality (ATOM-r) juxtaposing Alan Turing's mathematical descriptions of nature with algorithmic mutations of Guillaume Apollinaire's 1917 play The Breasts of Tiresias, a genderfluid spectacle for which the author invented the word "surrealism."
In Apollinaire's play, a woman transforms into the male prophet Tiresias while her husband gives birth to 40,049 babies. In the two years before his apparent suicide, British computing pioneer Alan Turing visited Scandinavia, seeking tolerance after being convicted of homosexual acts in 1952 and sentenced to chemical castration, which caused him to develop small breasts. He was formulating a theory of morphogenesis to account for patterns found in flowers, embryos, and other natural forms at the time, and he named his theory for a male Norwegian love interest, Kjell.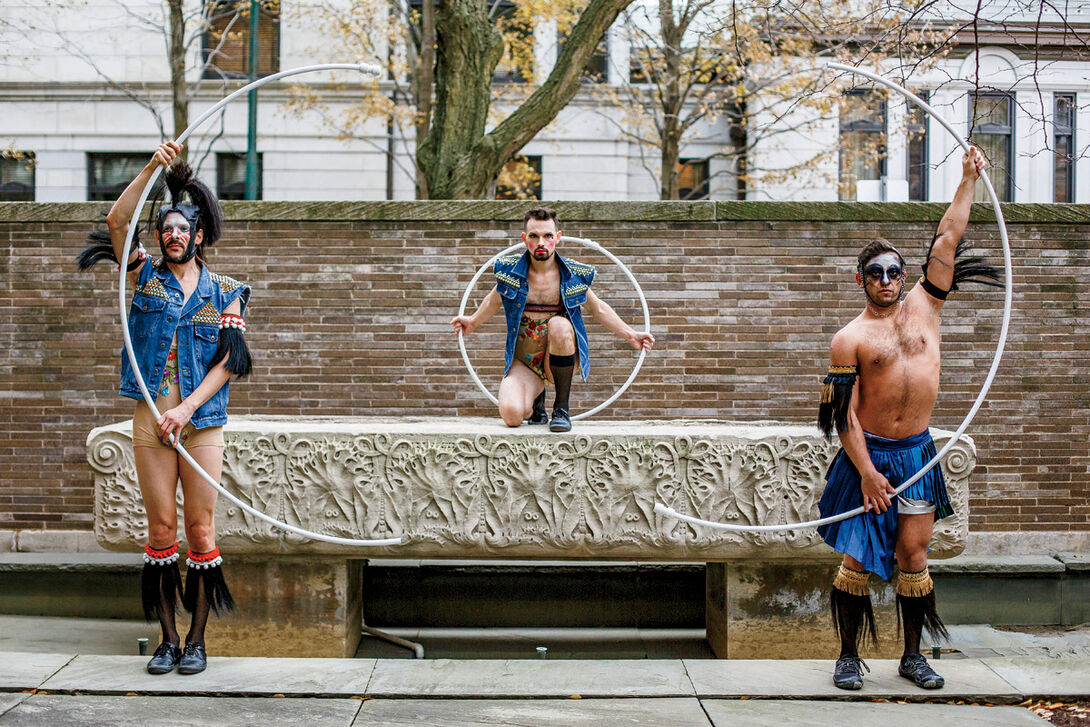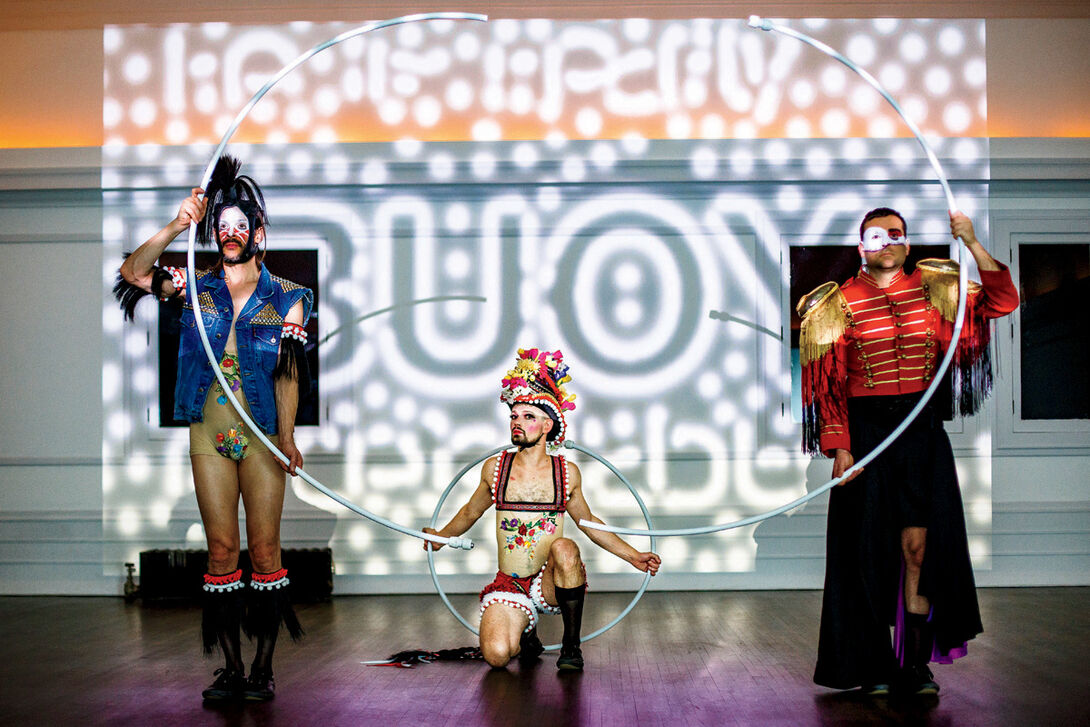 ATOM-r layers these stories into a poetic choreography that is situated, like the mythological Tiresias, between worlds and genders, using augmented reality to portray a visionary blindness.
The performances evolve through adaptation to specific sites and invitations. They present diverse iterations that are not in-progress showings, but unique and cohesive pieces tailored to a certain context. The work was created by core members: SAIC Associate Professor Mark Jeffery (choreography), Assistant Professor Judd Morrissey (writing and technology), and Justin Deschamps and Christopher Knowlton (performers). Collaborators include: Grace DuVal (MDes 2015), costumes; Elena Ailes (MFA 2015, MA 2016), Adjunct Associate Professor Claire Ashley (MFA 1995), Lecturer Laura Prieto-Velasco, Stephen Reynolds (MFA 1977), and Assistant Professor Oli Watt (MFA 1998), objects; Leonardo Kaplan (BFA 2007), performance; Mev Luna (MFA 2017), research assistant; Joshua Patterson (MFA 2014), sound; Josh Hoglund (MFA 2015), lighting; Javier Lopez (BFA 2010), graphic design; and Julia Pello (MFA 2017), video. 
Kjell Theøry is supported by a joint residency at the International Museum of Surgical Science and the Graham Foundation for Advanced Studies in the Fine Arts.
Three iterations of this project are presented:
Chicago Architecture Biennial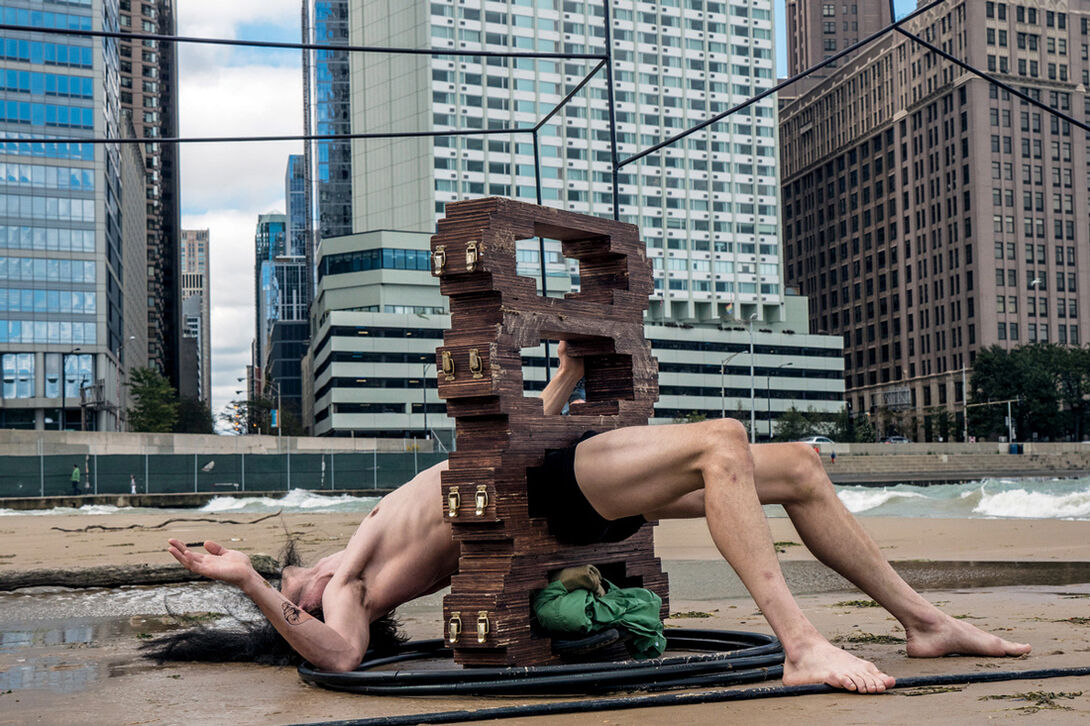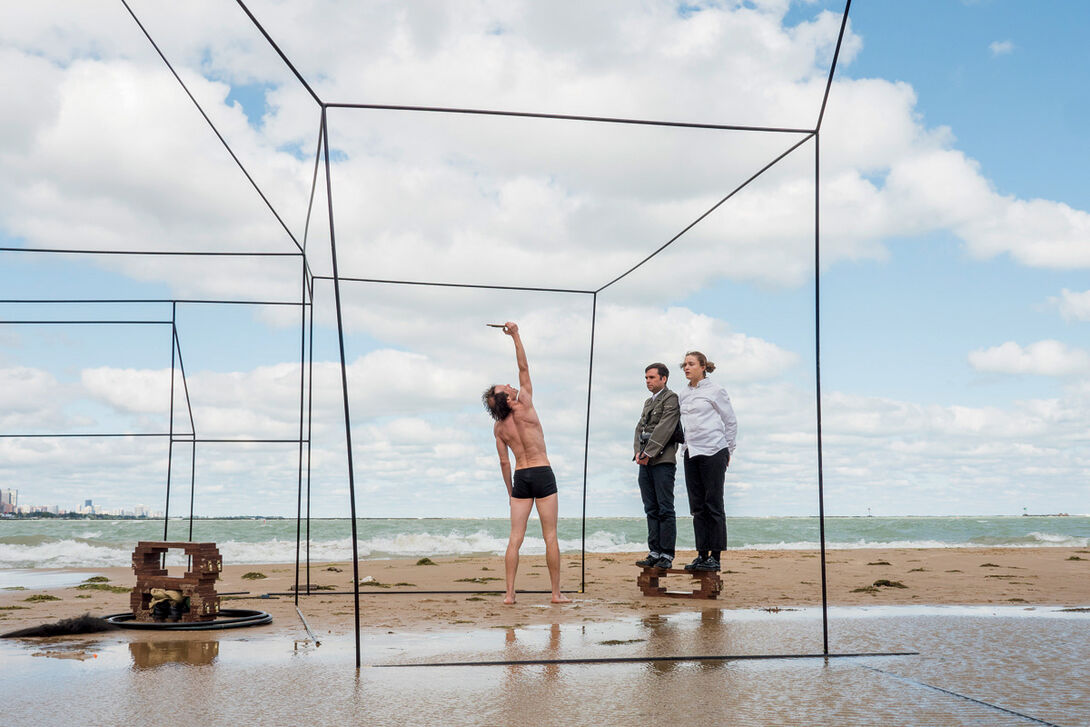 In the fall of 2015, one year into the creative process of Kjell Theøry, the group performed for the Chicago Architecture Biennial in relation to Sarah FitzSimons' lakefront installation, House. An otherwise-invisible augmented reality poem in the air within and around the house's frame was read and viewed through ATOM-r's smartphone app.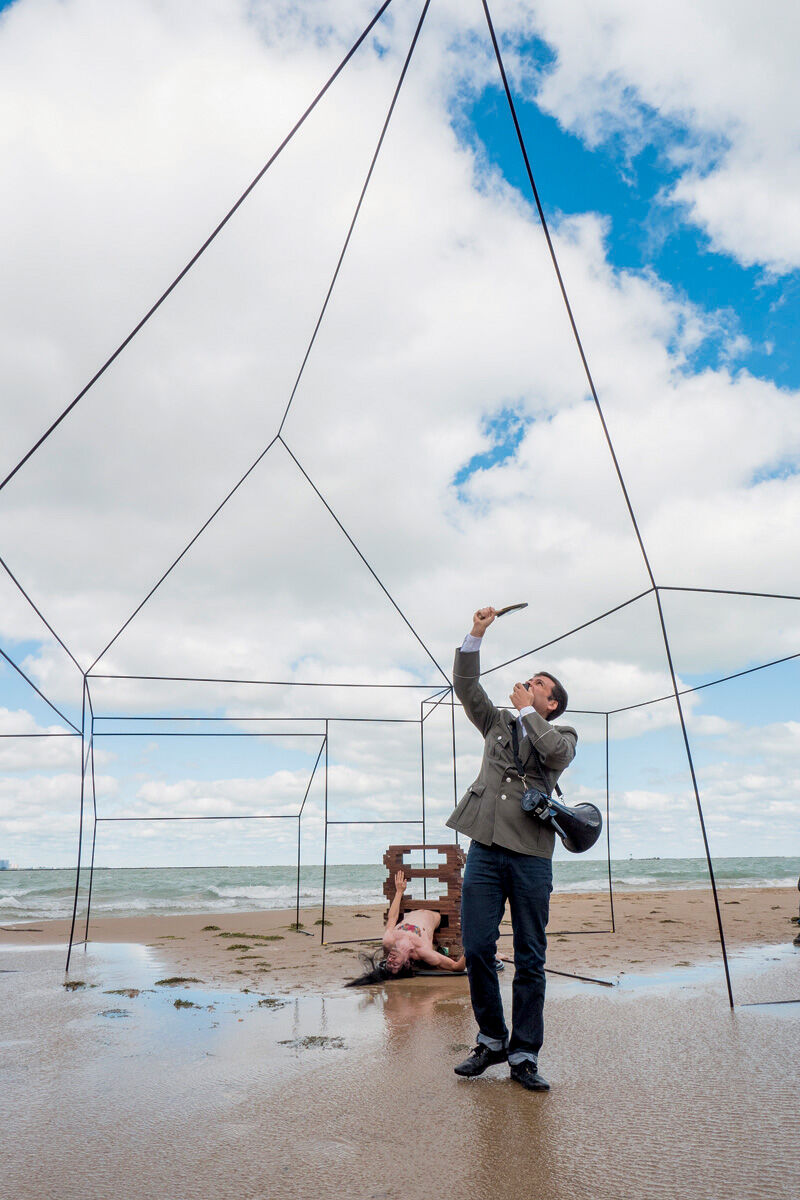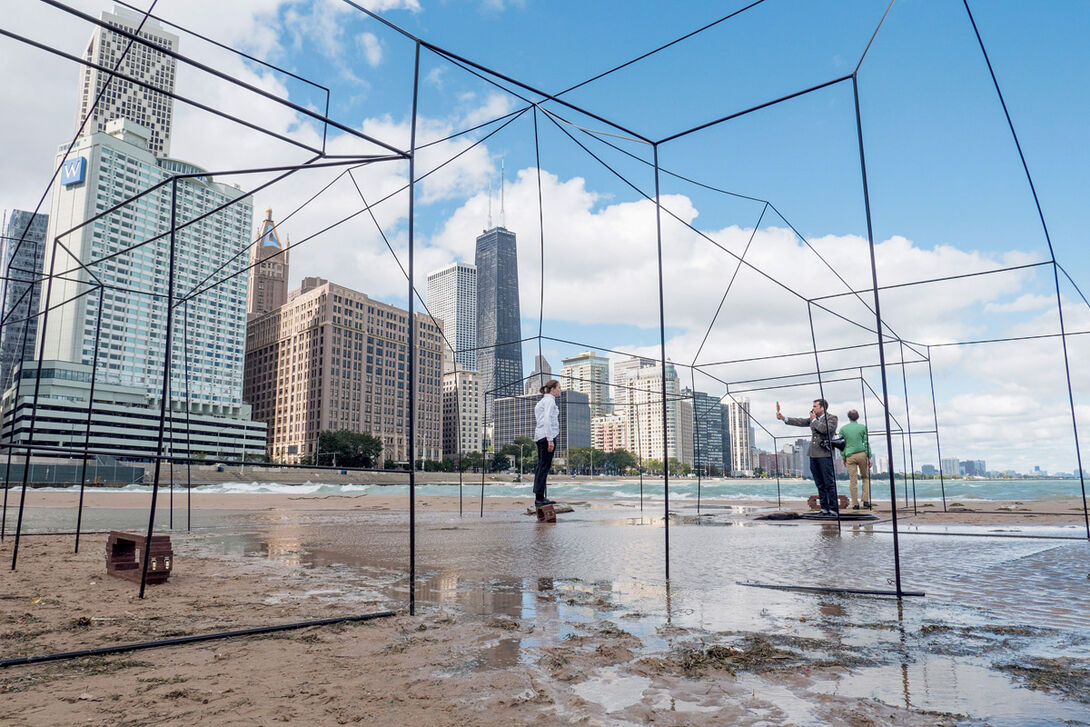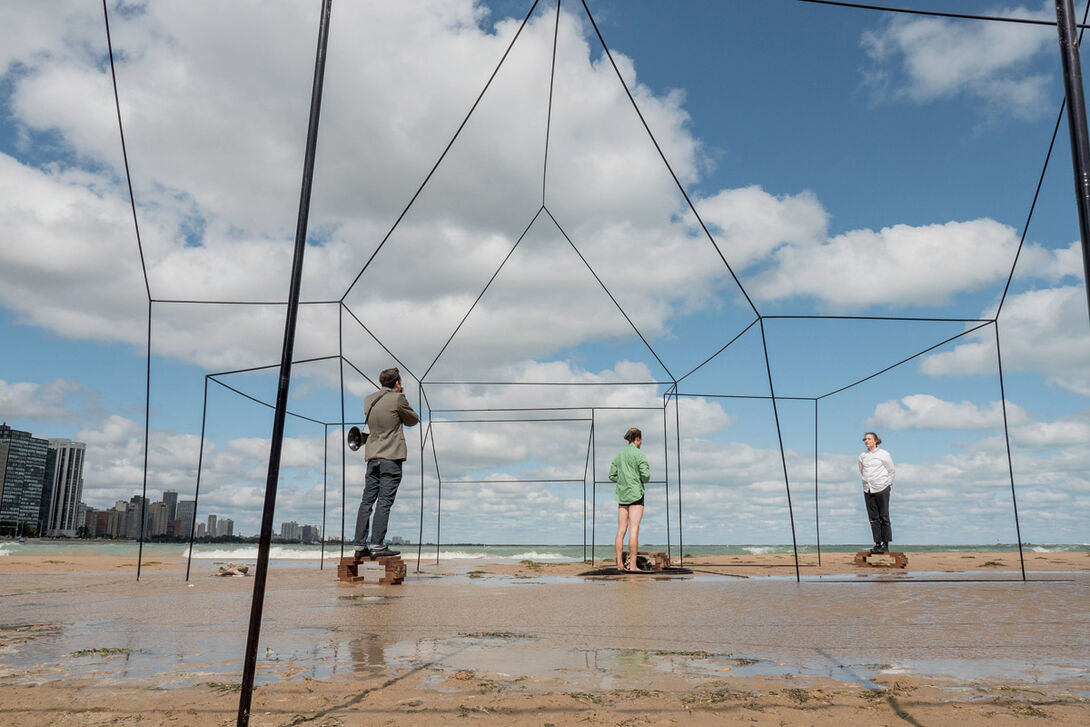 Residencies: Europe and United Kingdom
 
ATOM-r was conceived in response to the historical architecture of early modern anatomical theaters, spaces designed for viewing human dissections and early surgical procedures. This is used as a symbol to explore histories and experiences of the body, sexuality, and prosthesis.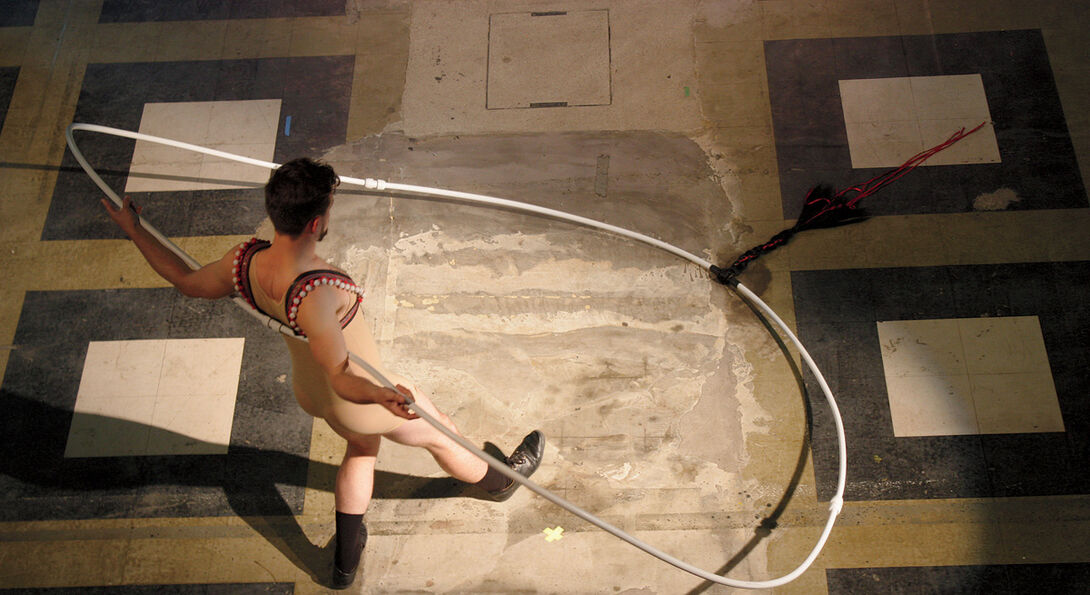 In the summer of 2016, ATOM-r developed material through research residencies in Europe and the United Kingdom. They visited the anatomical theater at Uppsala in Sweden, an octagonal and cone-shaped architecture on the roof of the Museum Gustavianum. Their studies of this space were applied in their performance at the Spire, a former church with a similar tower structure in Brighton, England.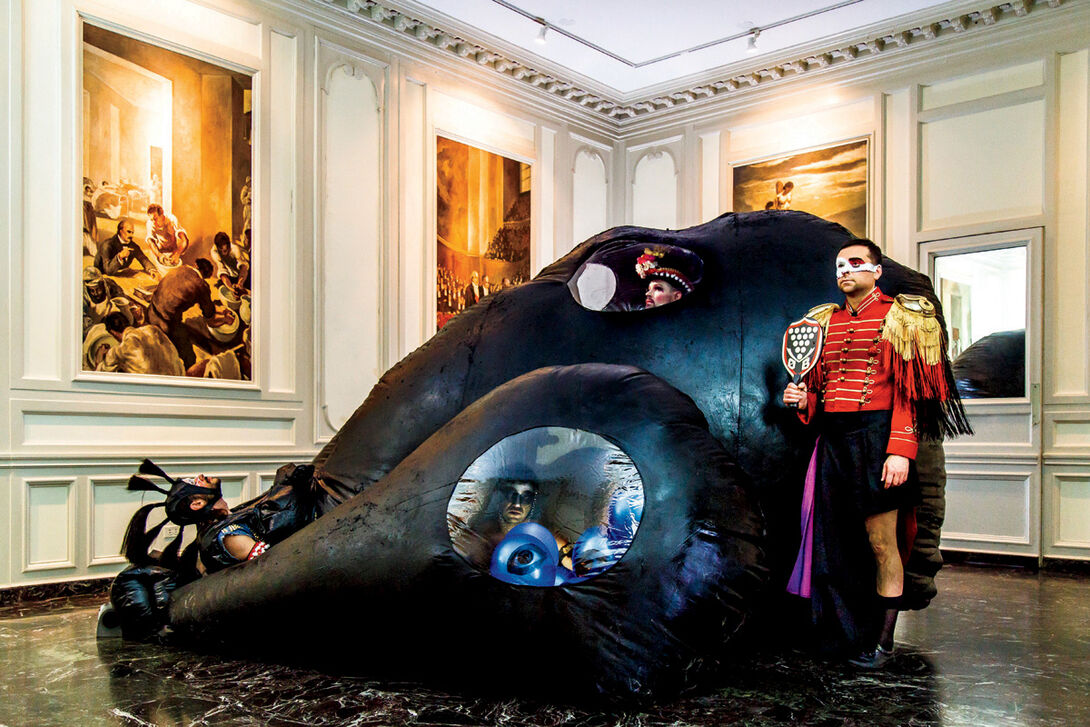 International Museum of Surgical Science
In response to the male birthing scene in Apollinaire's play, ATOM-r researched neo-pagan fertility rituals. They adopted and inverted elements from the 'Obby 'Oss festival, a Cornish May Day parade that stages the birth and death of a horse who symbolically impregnates female participants. Working with SAIC alumni Grace DuVal and Stephen Reynolds, and faculty members, Claire Ashley and Oli Watt, ATOM-r created costumes and objects to enact a queer ritual of male reproduction.
Kjell Theøry premiered in January 2017 as an exhibition at the International Museum of Surgical Science in connection with three weekends of performances at the Graham Foundation for Advanced Studies in the Fine Arts.