Nowhere in the art world is the idea of belonging more visible than the work of artist collectives. In these pages, we show the work of Professor and Director of the Low-Residency MFA program Gregg Bordowitz, Interim Dean of Faculty Jefferson Pinder, and alum Young Joon Kwak (BFA 2008). In his career retrospective, I Wanna Be Well, at the Art Institute of Chicago museum, Bordowitz includes his work with New York's AIDS Coalition to Unleash Power (ACT UP). In his performance This is Not a Drill at Chicago's Cultural Center in May, Pinder reacts to the work of Goat Island, Chicago's legendary performance collective. And Kwak's experimental music collaboration with Martin Astorga inspired them to form the Los Angeles-based Mutant Salon.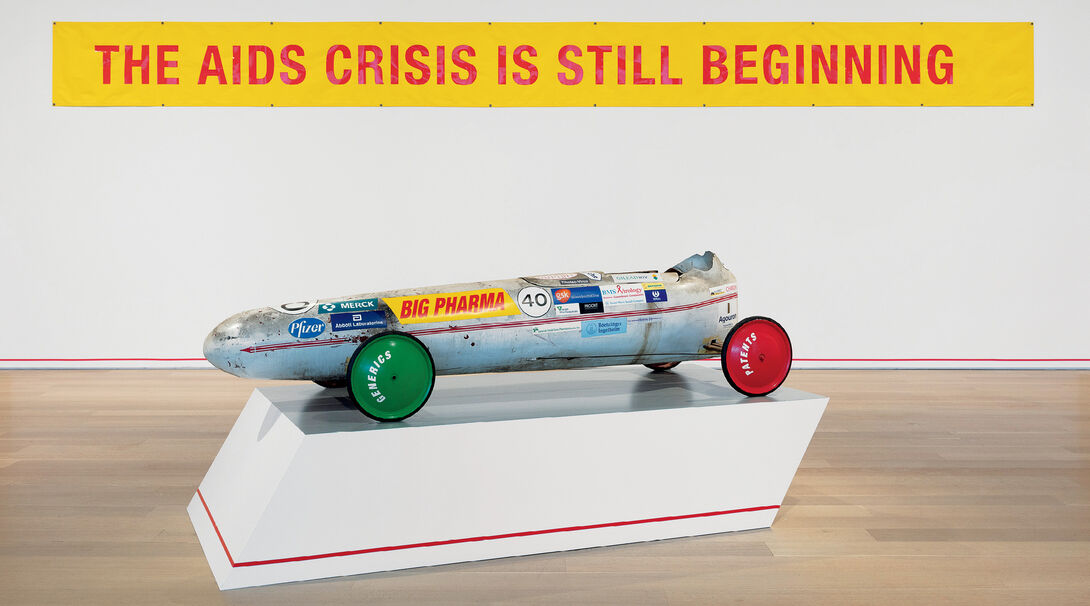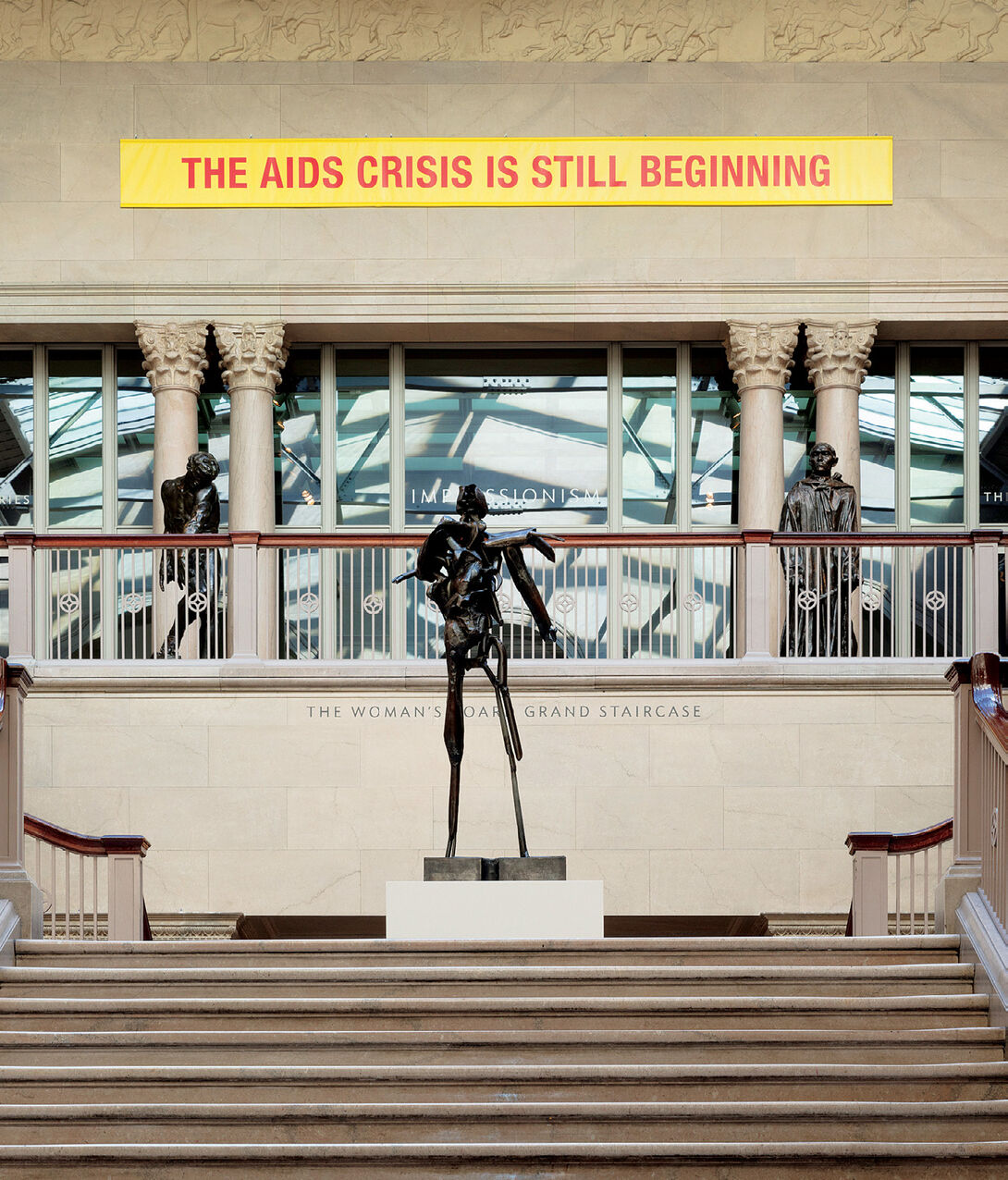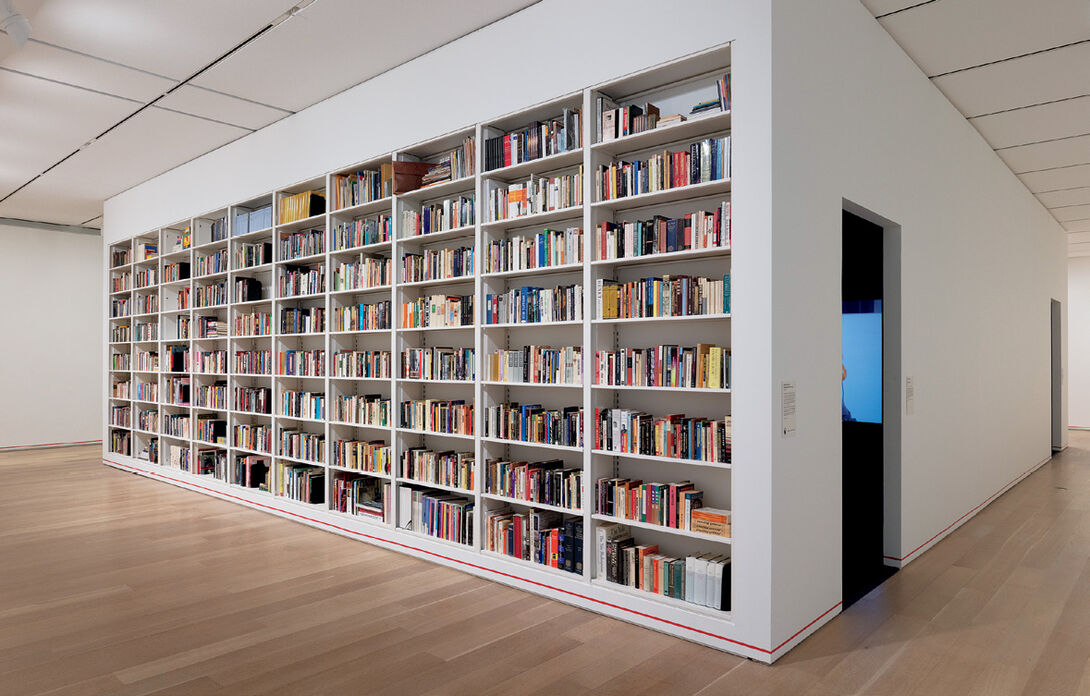 Gregg Bordowitz
I Wanna Be Well—named after the 1977 Ramones song—marks the first comprehensive overview of Bordowitz's nearly 30-year artistic career. Bordowitz developed a visual language to communicate harm reduction in his collaborative works and made his own videos and television broadcasts that juxtaposed performance documentation, archival footage, role play, and recordings of protest demonstrations, drawing influence from feminist conceptual art. He has increasingly introduced poetry and performance into his art events. I Wanna Be Well was on view April 4 to July 14, 2019, at the Art Institute of Chicago museum.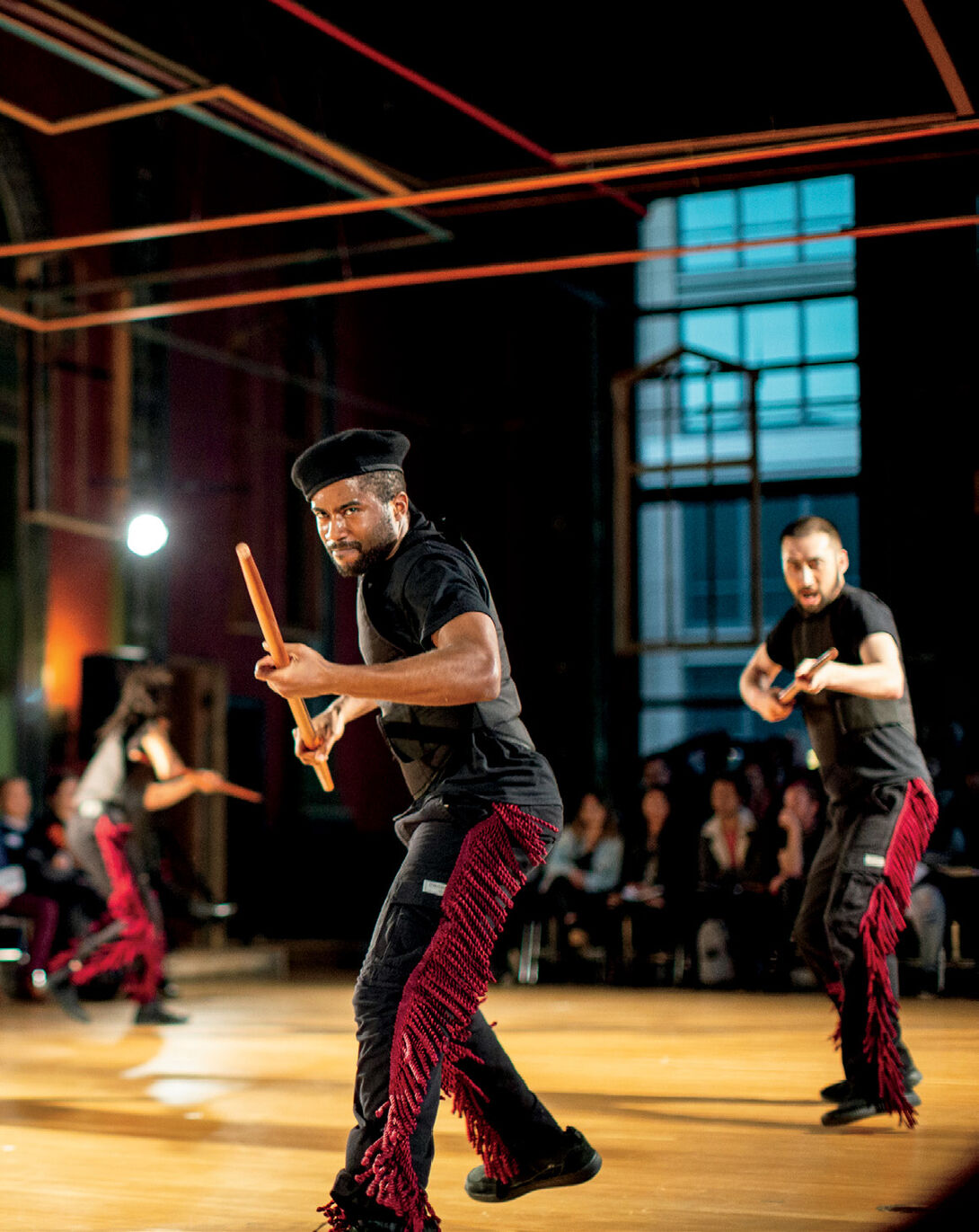 Jefferson Pinder
As part of the 2019 Chicago Year of Theatre, the Chicago Cultural Center presented an exhibition, which was curated by Associate Professor Nick Lowe, of the Goat Island archive, courtesy of SAIC's Flaxman Library, along with a series of commissioned performances reacting to the group's work. Jefferson Pinder's This is Not a Drill was performed on May 10 and 11. The performance probes into close-order drill, shooter drills, boxing, and bo staff training to delve into communal strength and explore sites of violence and injustice. Considering training techniques used by the Student Non-Violent Coordinating Committee, the Black Panther Party, and US Marine Corps hand-drill training, performers find unity through ritualized physical routines. As they grapple with their own endurance and unite in the face of racial divides, the audience confronts the intensity of this struggle.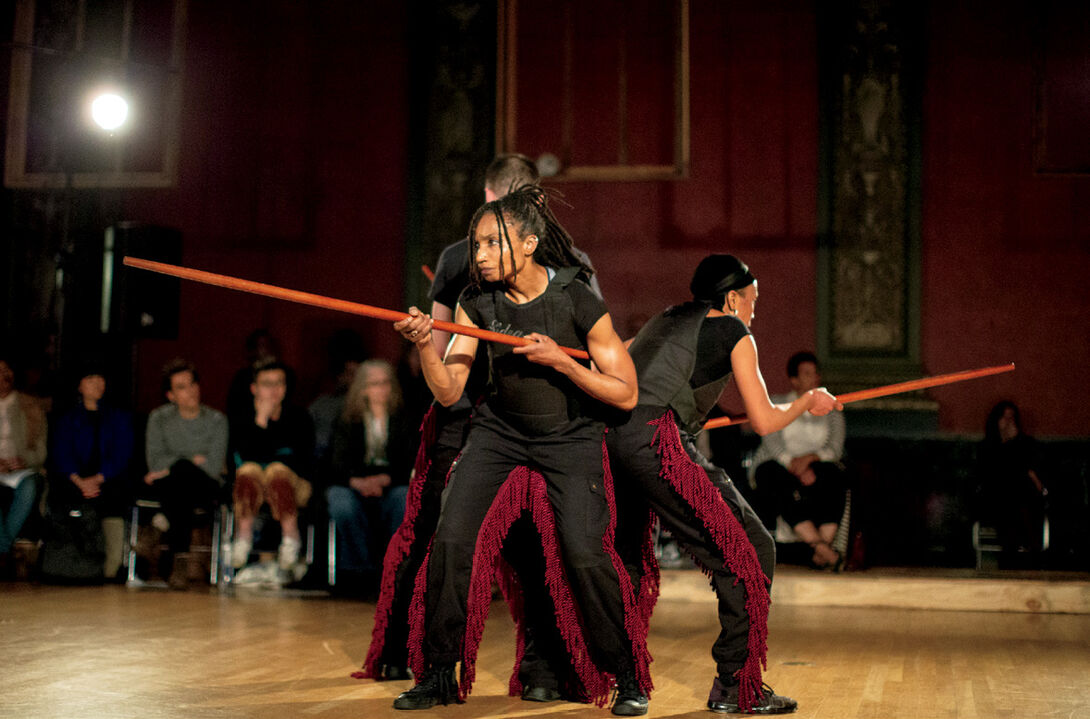 Young Joon Kwak
Young Joon Kwak creates sculptures, performances, and videos for display in a gallery setting, in addition to performing with their dance/noise band Xina Xurner, which they founded in Chicago in 2011 for the "queer/femme weirdos and noise freaks" outside of commercial art galleries.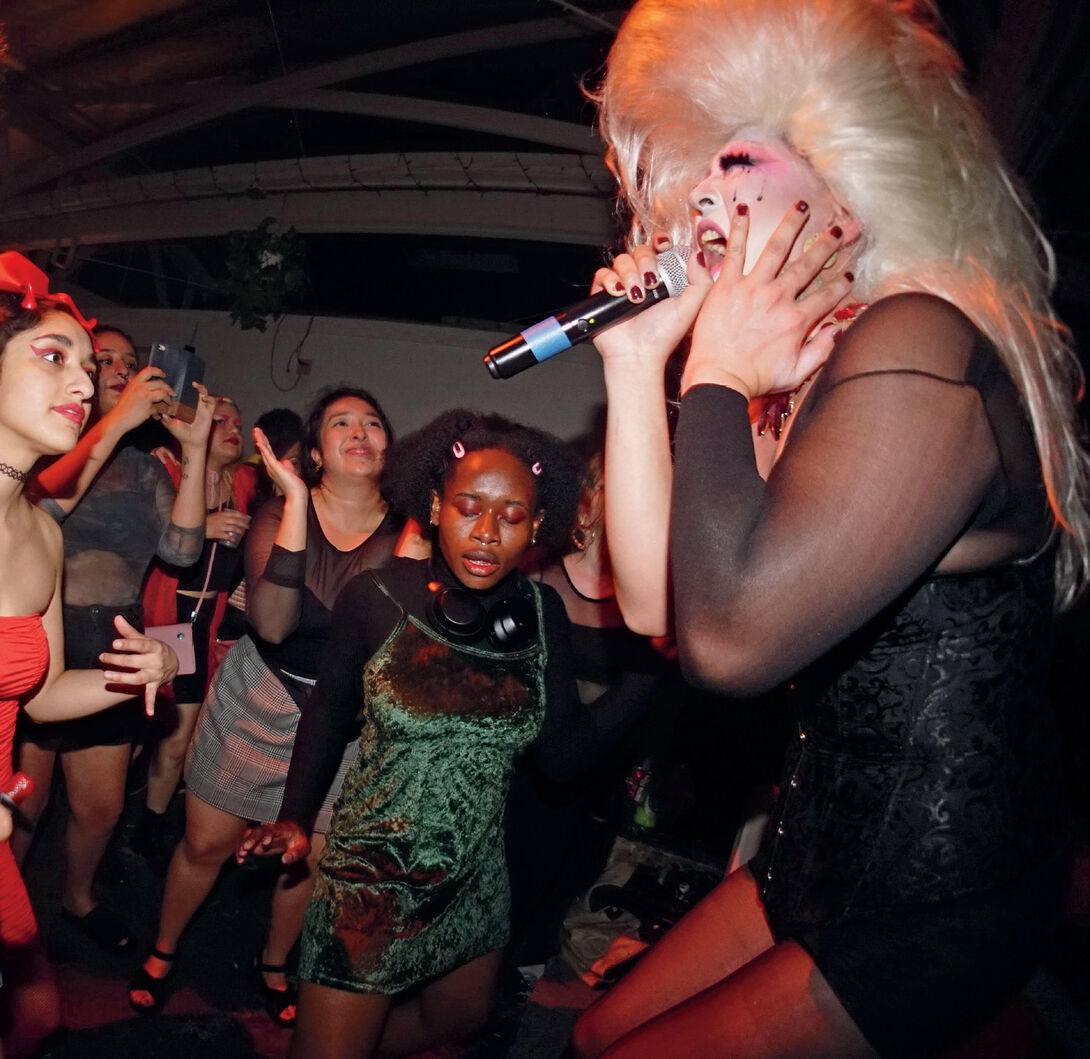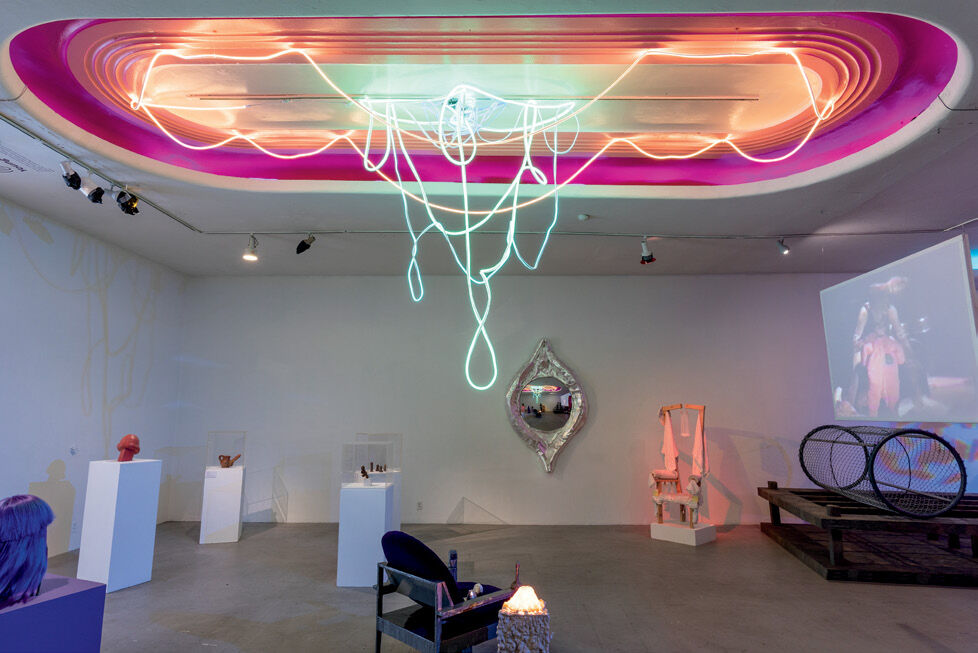 At Xina Xurner shows, after moving to Los Angeles, Kwak found a community of amazing queer, trans, people of color, womxn, and mutant artists and performers who inspired them to start Mutant Salon, a platform for collaborative performances and installations through which Kwak collaborates with their community to collectively imagine new futures that celebrate their survival, resistance, healing, and transformation.