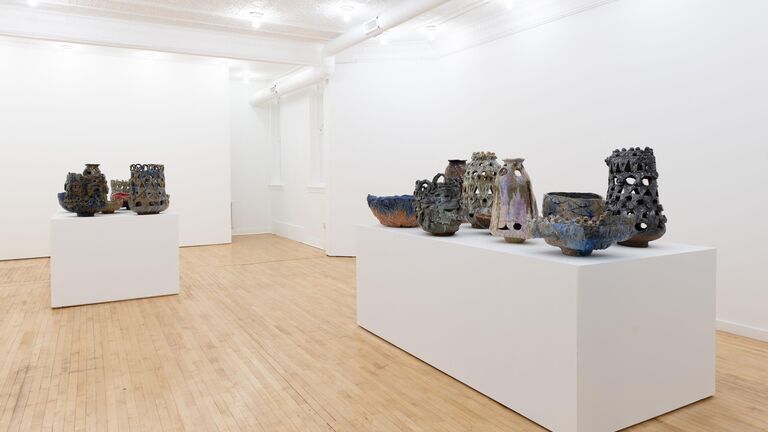 Summer Faculty and Staff Accomplishments
Professor Annie Bourneuf's book Behind the Angel of History: The Angelus Novus and Its Interleaf (University of Chicago Press, 2022) was reviewed by Critical Inquiry, Commonweal, Hyperallergic, and The New Criterion.
Lecturer Nia F.G. Easley was a key member of the design team for Farming, a series of performances in Pennsylvania, New York, and the Netherlands that highlights the ways settler colonialism has shaped the world we live in today.
Professor William J. O'Brien's ceramics show, Bowls  Crucibles  Receptacles, took place at Ackerman Clarke in Chicago. The presentation recognizes a recent group of ceramic vessel forms that underscores O'Brien's competence in the medium and demonstrates an evolving expressionistic vernacular now extended to glazing techniques.