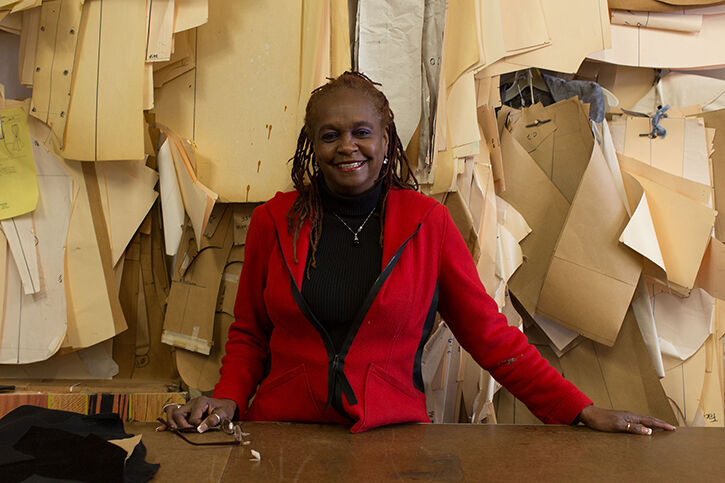 by Joanne Kim (MA 2017)
Jermikko Shoshanna Johnson (BFA 1972)—who simply goes by "Jermikko"—is a successful fashion designer. She is listed in the Library of Congress as a StyleMaker; she won the State of Illinois Fashion Designer of the Year Award in 1997; she is the first African American to open a retail store on Chicago's Magnificent Mile (The Shops at North Bridge, 520 North Michigan Avenue); and she recently finished designing clothes for the Spike Lee film Chi-Raq. Actress Angela Bassett, who plays a character named Miss Helen, wears Jermikko's designs throughout the movie.
Before her many successes however, the SAIC alum took an unusual path that began in high school.  As a young African American woman from Chicago, Jermikko dreamed of making clothes, but a high school counselor advised her to choose a different career path. The counselor didn't think a black woman could make it as a fashion designer at the time. The year was 1966. After high school, Jermikko tossed her dreams aside and started working as a phone operator at Illinois Bell Telephone Company. One day she hung up on a customer who called her a derogatory name. Jermikko's boss called her into the office and made a deal with her. "My boss told me if I pursued my dreams to make clothes, the company would support me with a part-time position," Jermikko recalls. "If not, I was going to be fired."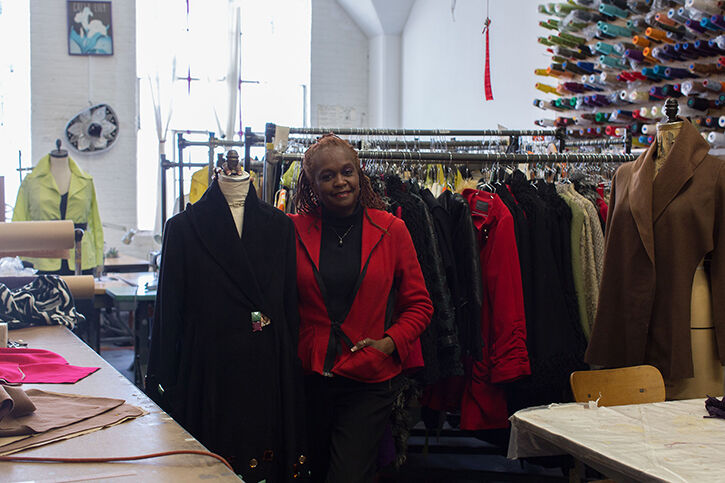 Soon after, she walked into Saks Fifth Avenue with a handmade outfit—a beige linen dress with a red, green, and beige jacket and a balloon-shaped hat twisted in a knot. When the saleslady approached, Jermikko told her, "I came down here to be a designer for Saks. And from what I can see, you all really need me." The receptionist took Jermikko to Nena Ivon, the company's fashion director, who explained that Saks works with designers but doesn't hire its own. Ivon referred her to SAIC to develop her talent in fashion design.
At SAIC, Jermikko studied under distinguished Fashion Design faculty members such as Shirley Sherman and Leah Bowman, when the department was located in the basement of the Art Institute of Chicago museum. "I still have the first three outfits I made at SAIC in storage," says Jermikko. She also learned to "never miss an opportunity," and she carries that mantra to this day. 
After graduating and completing an apprenticeship at the prestigious Stanley Korshak store on Michigan Avenue, Jermikko started her eponymous label and business in 1979. She cheerily notes, "I began this business in my studio apartment with $50, two tree stumps for chairs, three yards of fabric, and a six-pound dog named Lonesome."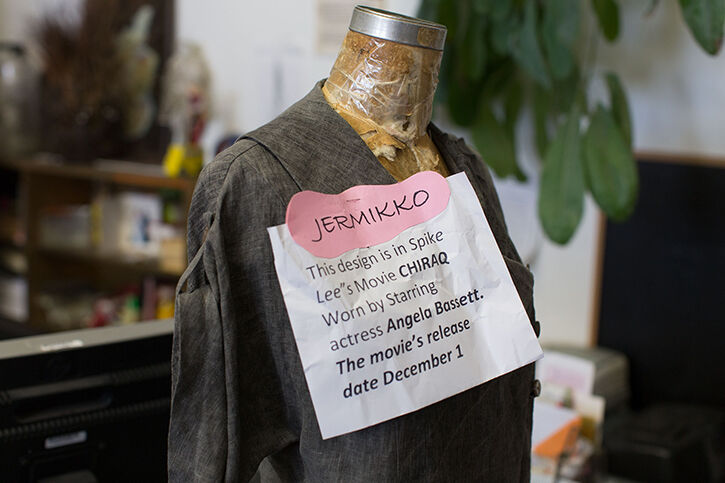 Today the Jermikko label is carried in 639 national and international stores, including Macy's and Nordstrom. And the designer is now renowned for her bright, whimsical coats and jackets that are "contemporarily modern and timeless."  She introduced her distinctive design aesthetic to the world during a business appointment at Marshall Fields. Jermikko drew little faces all over her off-white corduroy coat, wore it to the meeting, and caught the buyer's attention. She says, "What makes an artist survive? Being able to think new. You can't get stuck in the same-old, same-old. If you do, you lose."