SAIC's NOMAS Wins 2nd Place at the 2018 Barbara G. Laurie NOMA Annual Student Design Competition
Image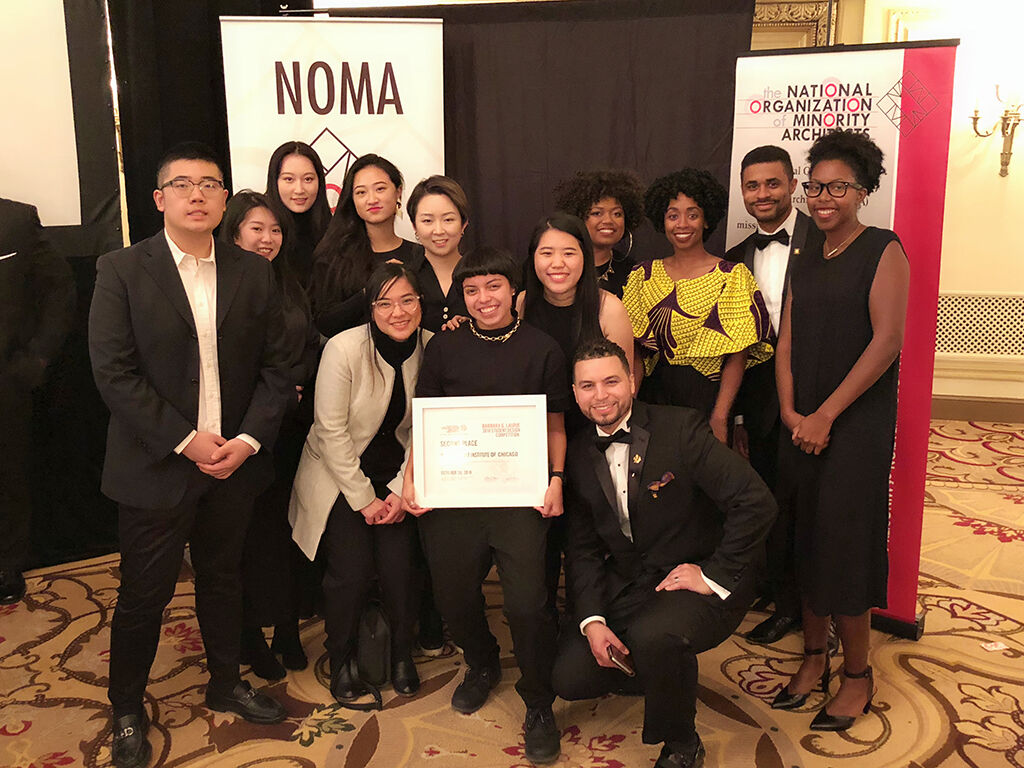 We are excited to announce that SAIC's student chapter of the National Organization of Minority Architects recently competed and won second prize in the 2018 Barbara G. Laurie NOMA Annual Student Design Competition. Their project, a proposal for a mixed-use transit oriented development in Woodlawn, was titled "Golden Stature." The project explored the historical value of the Liberty statue from Chicago's 1893 Columbian Exposition and "reclaims a future legacy for the Woodlawn community [while] revisioning a framework for growth toward the future," according to the student designers. The competition team included AIADO undergraduate students: Lily G Hernandez (BFA20), Winee Lau (BFA19), KanKan Liu (BFA19), Lanye Luo (BFA18), Wenyue Qiu (BIA19), Tina She (BFA20), Valerie Wong (BFA19), and Alyssa Yao (BFA20).
Image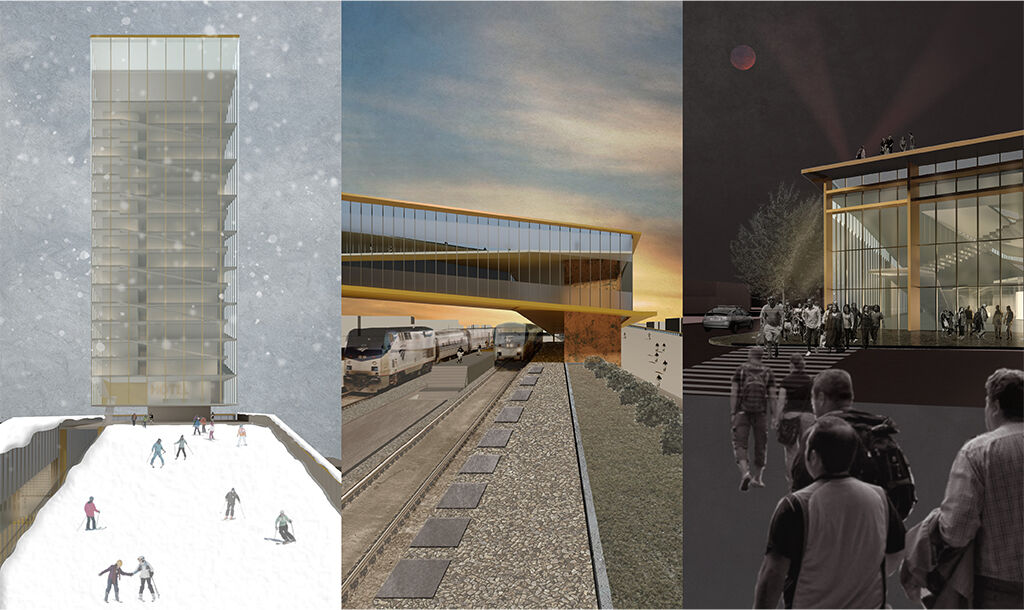 The SAIC student chapter of NOMAS has been active for three years, advised by AIADO faculty Ellen Grimes and Ann Lui with mentorship and support from Iker Gil Miguens and Paola Aguirre Serrano. This year marks the third time the NOMAS chapter has participated in the highly competitive NOMAS competition. "Golden Stature" marked the culmination of impressive teamwork: the students worked independently, outside of class, organizing their own reviews and discussions. Competing against teams which included students from graduate professional programs, our students performed with skills exemplifying an emphasis in design research and ambitious thinking. 
Adjunct Professor Peter Exley, who participated in the competition jury, best summarized the event: "What an amazing experience to see SAIC students receive their award in the NOMA student competition yesterday.  I was at the banquet last night at the Palmer House representing the National AIA Board with over 900 minority architects from around the country; to see our undergraduate AIADO students on the stage to receive their award with such grace and poise was an utter delight. [...] Their initial presentation, and their finalist appearance in the morning and afternoon was a highlight of the largest ever NOMA conference—under pressure in that packed theater they really did themselves and the School proud. I was particularly impressed with their performance in the Q&A.  And obviously their model, drawings and maturity just blew everyone on the jury away.  It was a singular entry among significant competition from the forty schools represented."
Image

From the students: "The team is so excited about the award and very proud of their collaboration! They want to thank all the help from our amazing faculty members as well as the support from the department! The team is looking forward to more AIADO talented designers joining next year's competition which will be held in Brooklyn."
In addition to participating in the yearly competition and conference, members of the group regularly volunteer with Chicago public schools and community organizations as part of the NOMAS commitment to fighting the effects of racism and discrimination.  
Image