Image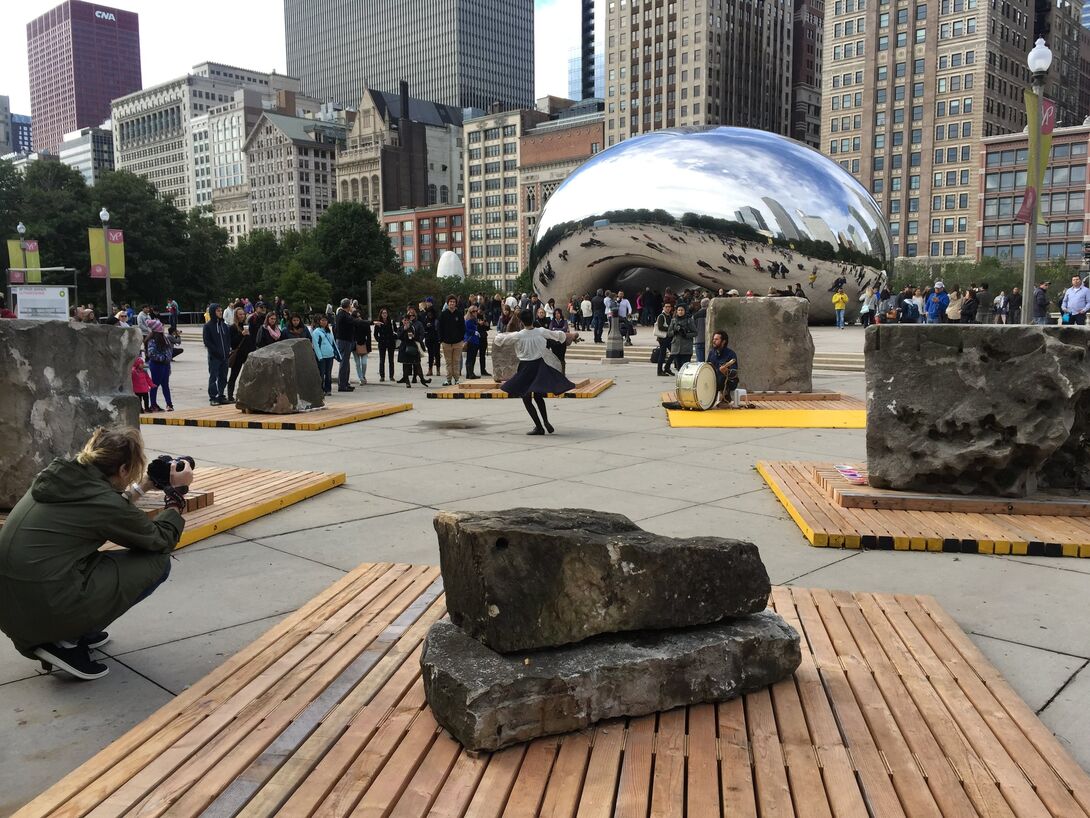 ROCK and the Bean I Fall 2015
Rock and the Bean was a work in progress installation project of salvaged historic raw limestone rocks from the shoreline of the South Side of Chicago. Conceptualized as part of a possible pavilion on Montrose Beach designed by Dutch-Nigerian architect Kunle Adeyemi/NLE, the "pop up" installation was part of the Chicago Architecture Biennial in 2015. The installation was displayed and activated next to Anish Kapoor's Cloud Gate (affectionately called "the bean"). The project represented a collaboration between the School of the Art Institute of Chicago, the Chicago Department of Cultural Affairs, the Chicago Architecture Biennial, and NLE Architecture Firm.
For this project the Management Studio student team worked on an exceptionally tight schedule to conceptualize and produce several public programs, including the opening celebration. The team curated and produced three unique performance and installation programs. For each, the team worked with artists to develop program concepts, managed the production budget and logistics with Millennium Park union staff, oversaw project administration, and developed and implemented marketing plans.
Project video here. You can see students talk about their role in the project here.