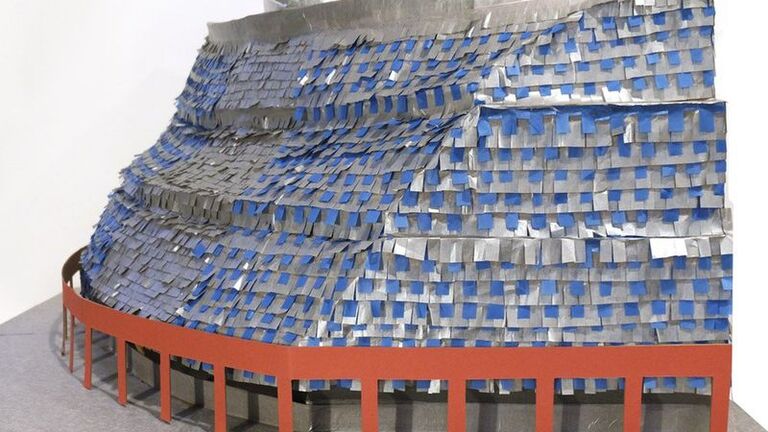 Postmodern Architecture and a Piñata: Two Alums and a Faculty Member's Efforts to Preserve the Thompson Center
Chelsea Lombardo (BFA 2019) has created an architectural piñata in the shape of the James R. Thompson Center, which is under threat of destruction, reports the Chicago Tribune. Instead of being filled with candy, Lombardo's piece will be stuffed with written memories and impressions of the center, which will be broken open to display the responses. "This is more of a celebratory process than a destructive process. It's a way to bring the building down to a tangible scale," says Lombardo.
Lombardo's pińata joins the efforts of three preservationists who are using humor to draw attention to the cause. Associate Professor Jonathan Solomon (Architecture, Interior Architecture, and Designed Objects) joins architectural historian Elizabeth Blasius (BA 2005, MS 2008) and architectural writer A.J. LaTrace as part of the James R. Thompson Center Historical Society, a group that has been giving public tours that emphasize the center's architectural merits. 
"Like the center, whose future remains uncertain, pinatas are 'fragile and delicate,' said Solomon. 'And they are, quite literally, punching bags,'" reports the Tribune. The exhibition, titled What is the Thompson Center, is on view at Space p11 along the downtown Pedway through Friday, January 24.