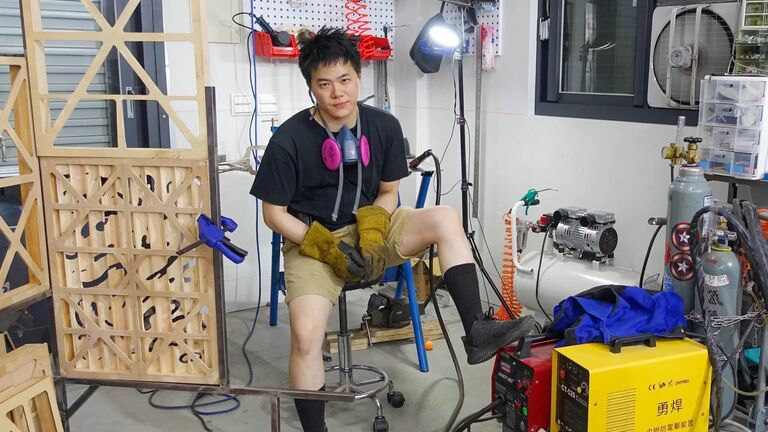 The New York Times Profiles Alum Ni Hao's Participation in Frieze London
A recent New York Times article profiles Ni Hao (BFA 2011), who was selected to represent Gallery Vacancy, a contemporary art gallery in Shanghai, at this year's Frieze London. Exhibiting for the first time at Frieze London, Ni will be creating two 3-D sculptures that are a part of his series Fresh tears, hot blood, wet kisses. The sculptures repurpose industrial air filters, and Ni embeds chrome emblems he has collected from automobile junkyards around the world to spell out phrases such as "Dedicatory Stele for You." He also inserts dust, hair, and clay into the sculpture, as if all of these materials flew into the paper filter and got stuck, corrupting something meant to filter impure substances.
After obtaining his bachelor of fine arts from the School of the Art Institute Chicago and his master of fine arts from the Rhode Island School of Design, Ni has exhibited work in institutions around the world, such as the Taipei Fine Arts Museum and BRIC in Brooklyn, New York.