Sky Cubacub (BFA 2015) on Their Obsessions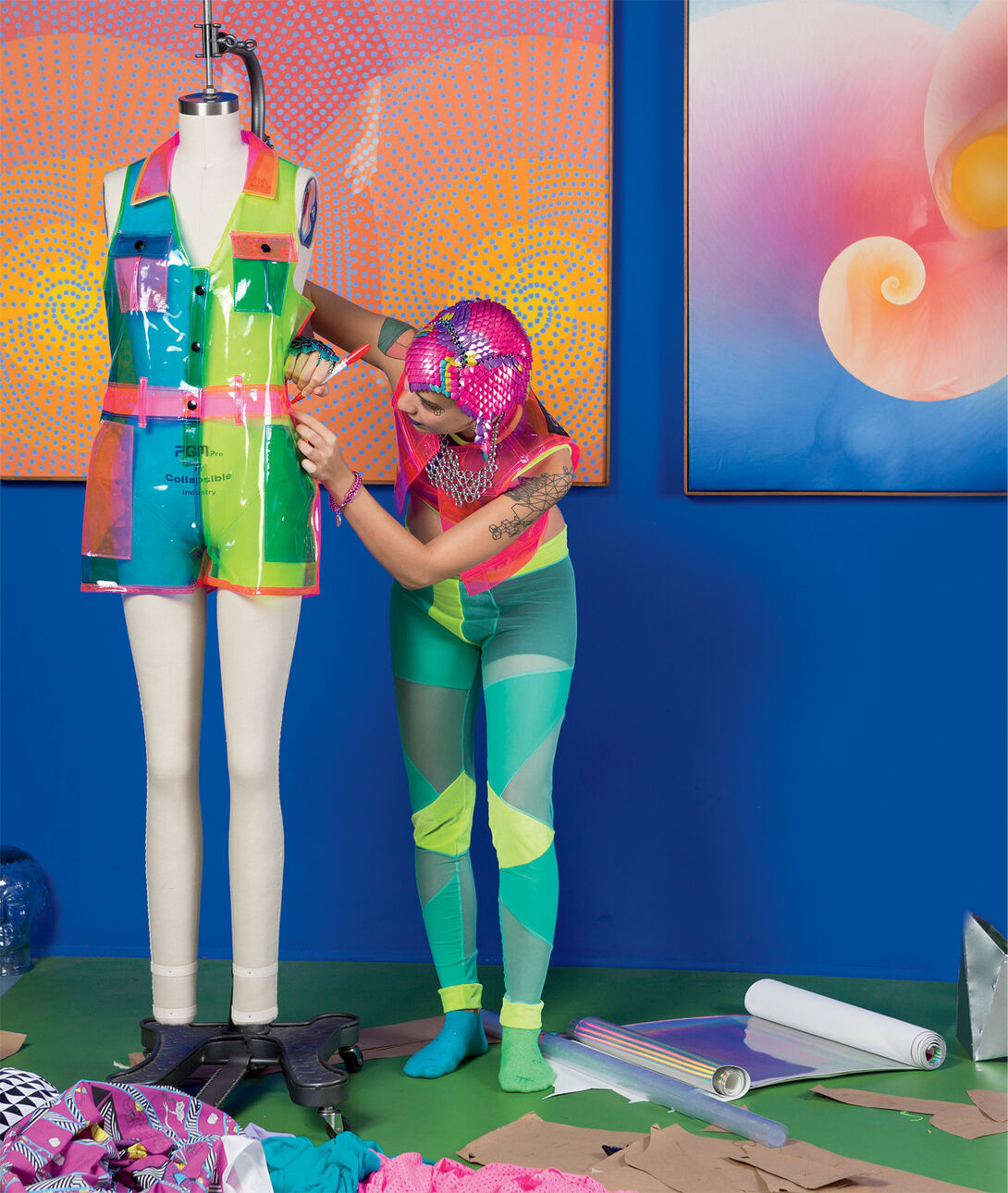 Since graduating from SAIC, artist, activist, and fashion designer Sky Cubacub (BFA 2015) has funded a Kickstarter campaign for Rebirth Garments. They were featured in local newspapers (including the cover story for the Redeye), organized fashion performances, and spoke at the University of Utah's Pride week. Cubacub's bold designs create a space for gender nonconforming garments for people on the full spectrum of gender, size, and ability. When they are not challenging dominant fashion ideologies, Cubacub, who attended SAIC on a Walter and Shirley Massey Chicago Scholarship, mentors LGBTQ youth at their former high school, Northside College Prep. We caught up with them to find out what they are reading, listening to, watching, thinking about, and doing in the midst of their creative whirlwind.
Books
I'm reading Black Quantum Futurism: Theory and Practice, Vol.1 by Rasheedah Phillips, and I'm rereading Public Privates: Performing Gynecology from Both Ends of the Speculum by SAIC Adjunct Professor Terri Kapsalis. All of the books that I read are things that are in line with my ideals. Phillips' book about afrofuturism is about imagining different futures, Black futures, but I'm also interested in imagining different queer futures.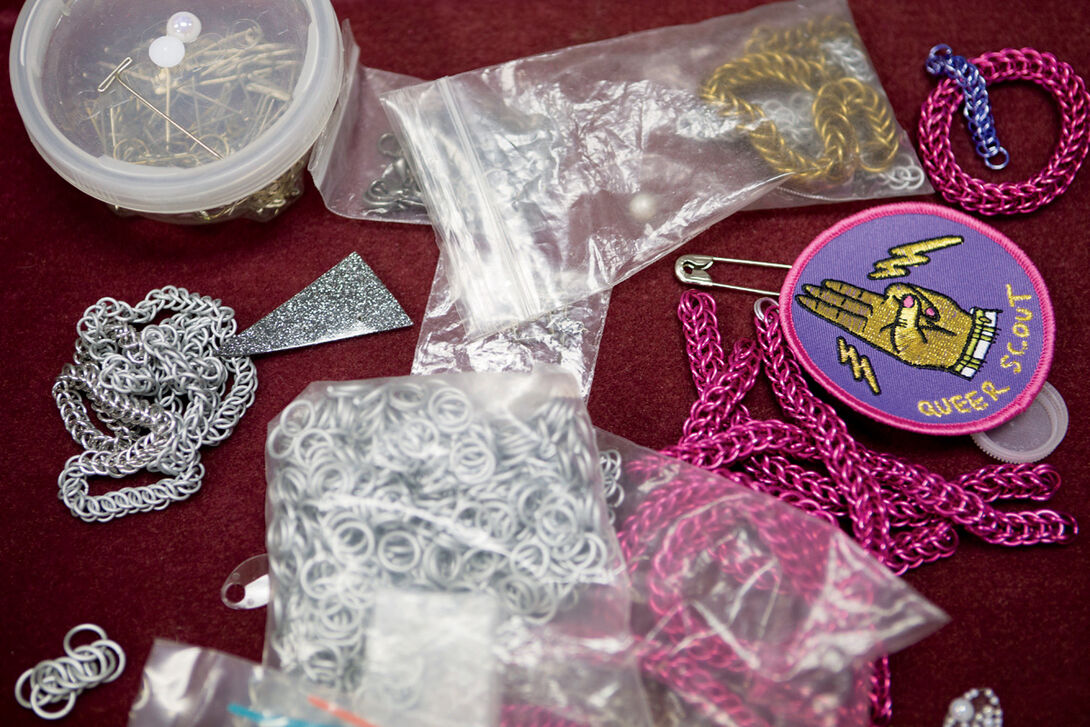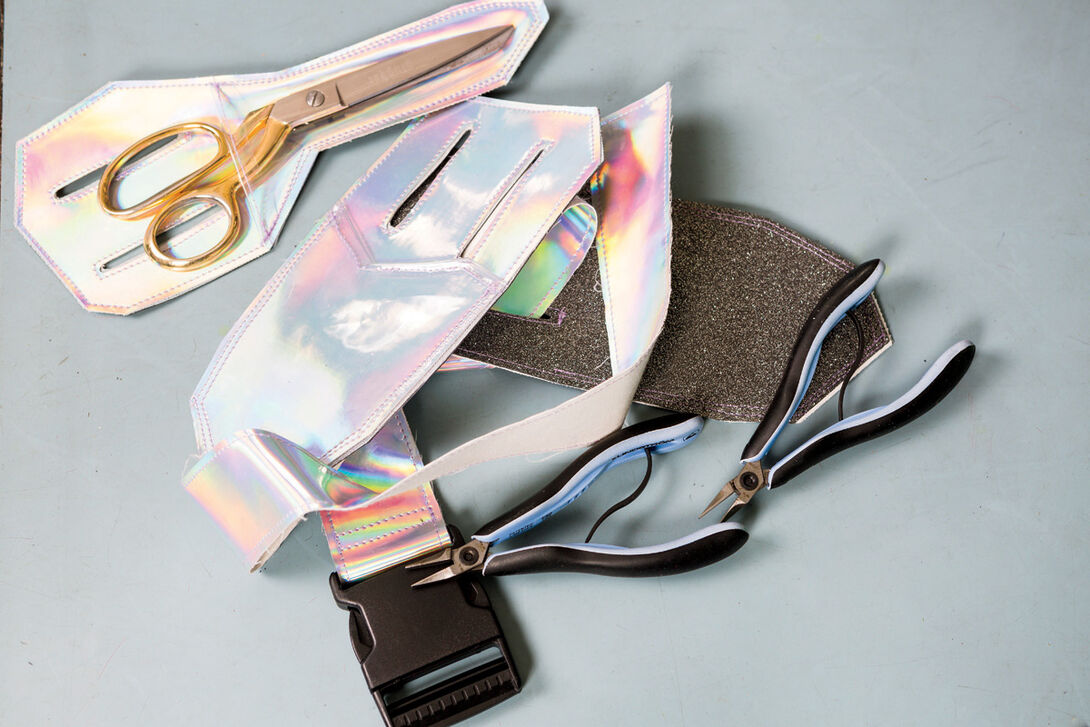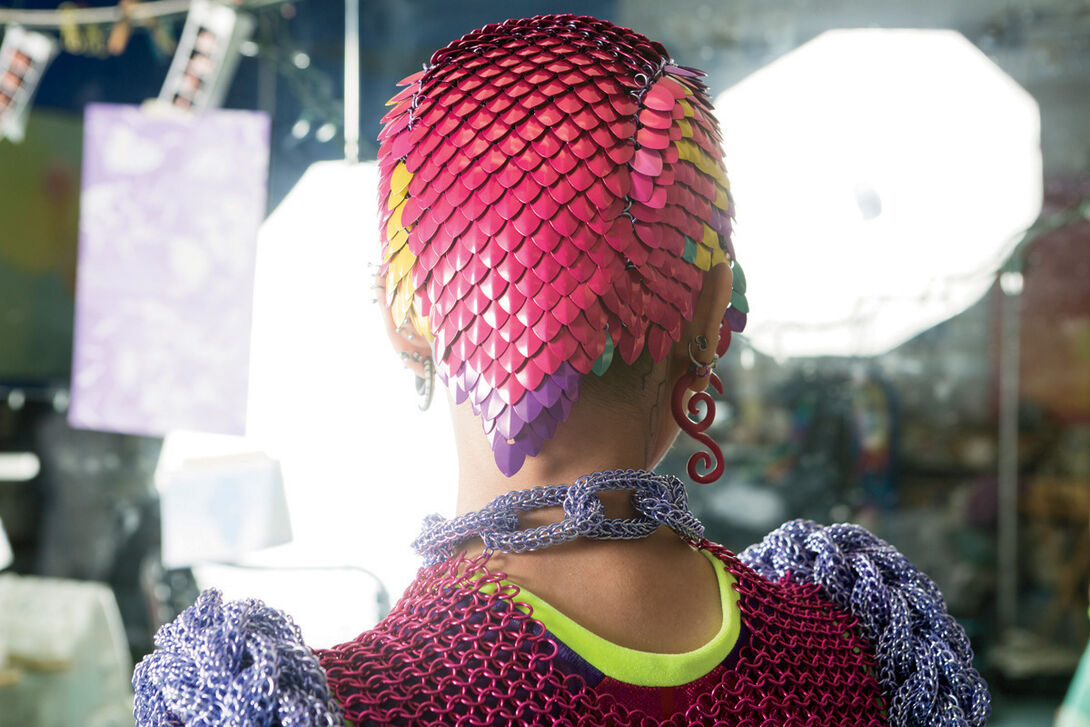 Music
I'm super obsessed with Bell's Roar, who is a queer Black artist. They have songs about gender that I've used in a couple of my fashion performances. I saw them perform in Chicago, and they gave me permission to use some of their songs in my fashion shows and the song "One Shot" for my Kickstarter campaign. I tend to like music that is DIY: bands that I can see; artists that I can talk to, interact with, or collaborate with; and people who are accessible.
TV Shows
I've watched Xena: Warrior Princess all the way through three times this year already, and I've started it again with the students that I mentor at Northside. The students love it, and they tell me that I should teach a queer history class. Xena is important for queer history, I think it's the first TV show that had lesbians in it but went under the radar and was still extremely gay.
Ideas
For the past year and a half, I've been thinking about making bulletproof clothing. It might not be a usable thing, but maybe art pieces out of Kevlar. I feel like queer folks, people of color, and trans folks, we need more real armor today. I've also been thinking about how to make my fashion performances inclusive for people who are deaf or visually impaired.
Hobbies
I've been into doing tarot readings for myself lately. When I'm feeling lost about the world, I do one each day. I use the Collective Tarot, which is a queer deck that a friend gave me, because normal decks are so gendered.