Mitchell Visiting Professor: Joshua G. Stein
The William Bronson and Grayce Slovet Mitchell Visiting Professor in the Department of Architecture, Interior Architecture, and Designed Objects is appointed to contribute experimental practices to an interdisciplinary community of artists and designers. The Mitchell Visiting Professor holds a full-time, one-year appointment to teach two, three-credit courses or one six-credit course a semester. In addition, the Mitchell Professor delivers a public lecture or organizes a public program as part of the Department's Mitchell Lecture Series.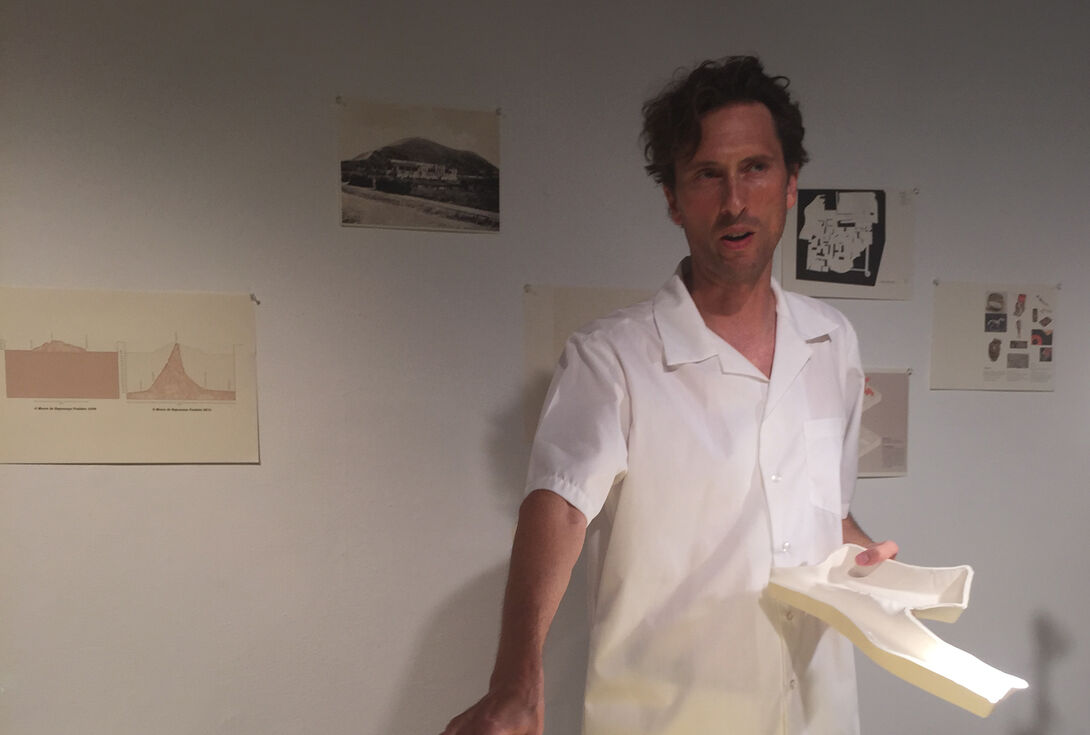 The Mitchell Visiting Professor for 2019-2020 is Joshua G. Stein. Stein is the founder of Radical Craft and the co-director of the Data Clay Network, a forum for the exploration of digital techniques applied to ceramic materials. Radical Craft is a Los Angeles-based studio that advances an experimental design practice saturated in history, archaeology, and craft. This inquiry inflects the production of urban spaces and artifacts by evolving newly grounded approaches to the challenges posed by virtuality, velocity, and globalization. 
Stein is author of Trajan's Hollow, which examines the role of materiality, craft, and reproduction in the era of digital scanning and fabrication, and co-editor of Dingbat 2.0, the first-full-length publication on the iconic Los Angeles apartment building type.
He has received numerous grants, awards, and fellowships, including multiple grants from the Graham Foundation for Advanced Studies in the Fine Arts, the AIA Upjohn research award, and the 2010-11 Rome Prize Fellowship in Architecture. He is a former member of the LA Forum Board of Directors and has taught at the California College of the Arts, Cornell University, SCI-Arc, and the Milwaukee Institute of Art & Design. He is Professor of Architecture at Woodbury University where he also directs the Institute of Material Ecologies (T-IME).