Matylda Krzykowski Co-Curates "A Woman's Work" Symposium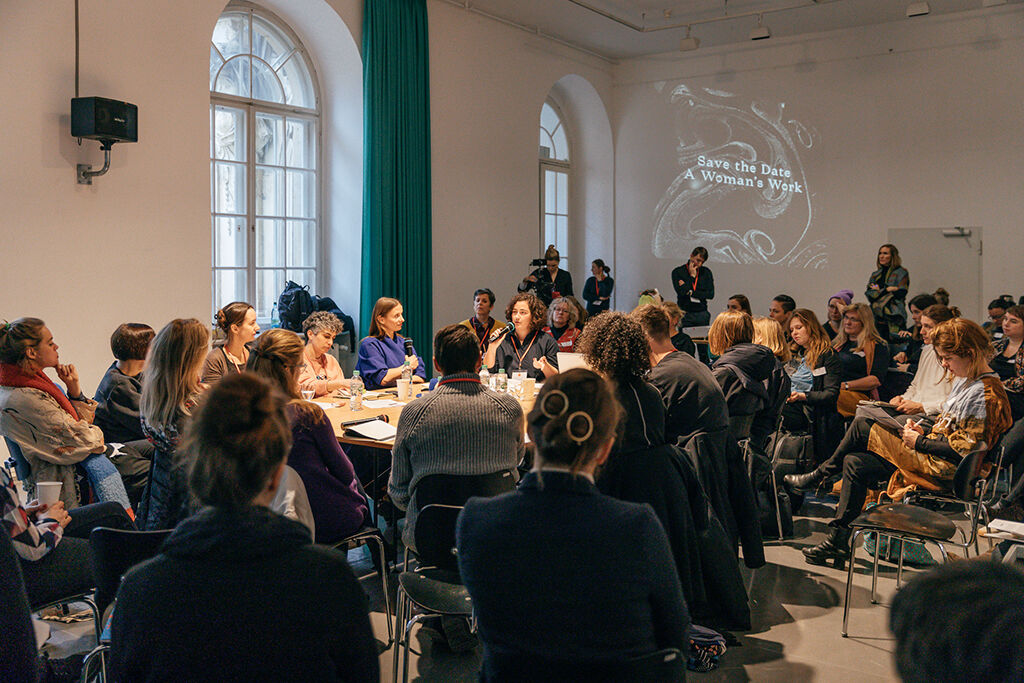 In January 2018, Matylda Krzykowski, AIADO's 2018-19 Mitchell Visiting Professor, co-curated "A Woman's Work"  with Vera Sacchetti. Krzykowski and Sacchetti are the Foreign Legion, a globally active curatorial practice.
The symposium was a day-long series of lectures and discussions organized to compliment the exhibit "Against Invisibility: Women Designers at the Deutsche Werkstätten Hellerau 1898 to 1938" at the Kunstgewerbemuseum Dresden. "A Woman's Work" brought together a range of critics, curators, scholars, writers, and artists to examine the contemporary in order to shed light on the invisibility of the female practitioner as it continues to exist today. The symposium was structured in three parts: Advocates of History, Enablers of Visibility, and Dismantlers of Existing Conditions.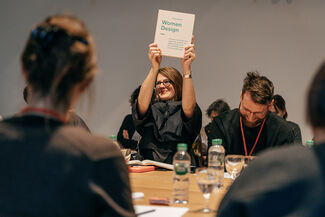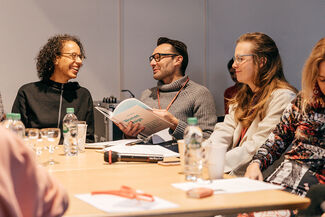 Symposium speakers included: Matylda Krzykowski and Vera Sacchetti (Foreign Legion), Klara Němečková (Curator at Kunstgewerbemuseum Dresden), Annika Frye (Designer and Design Researcher), Thomas Geisler (Director of Werkraum Bregenzerwald), Libby Sellers (Design Historian, Consultant, and Author of Women Design), Katrin Greiling (Designer and Teacher, Founder of Studio Greiling), Alice Rawsthorn (Design Critic and Author of Design as an Attitude), Antje Stahl, Journalist and Editor of Neue Zürcher Zeitung), Pinar Demirdag (Practitioner and Founder of Pinar & Viola), Danah Abdulla (Designer, Researcher, and Educator at Brunel University London and Decolonising Design Research Group), Christoph Knoth (Graphic Designer, Web Developer, and Professor at HFBK Hamburg), Sarah Owens (Professor of Visual Communication at Zurich University of the Arts), and Tulga Beyerle (Director, Museums für Kunst und Gewerbe Hamburg).
For more about "A Woman's Work," read an essay written by co-curators Krzykowski and Sacchetti titled "A Woman's Work, or steps towards the yin revolution," which was published on Domus, here. 
Image