SAIC alum makes puppets for bold new comedy
by Ana Sekler (MA 2016)
Sierra Schoening's (BFA 2012) latest puppet creations will come to life this summer in the puppet comedy thriller, The Happytime Murders, starring Melissa McCarthy, Elizabeth Banks, and Maya Rudolph. The film provides a unique take on puppet comedies, playing on the classic film noir detective genre. Directed by Brian Henson, the R-rated movie tells the story of two clashing detectives, one human and the other a puppet, who must work together to capture a serial killer. Schoening who works as a freelance prop and puppet builder for the Jim Henson Company in New York created Junkyard Dog and the Bartender/Construction Worker for the forthcoming film.
Image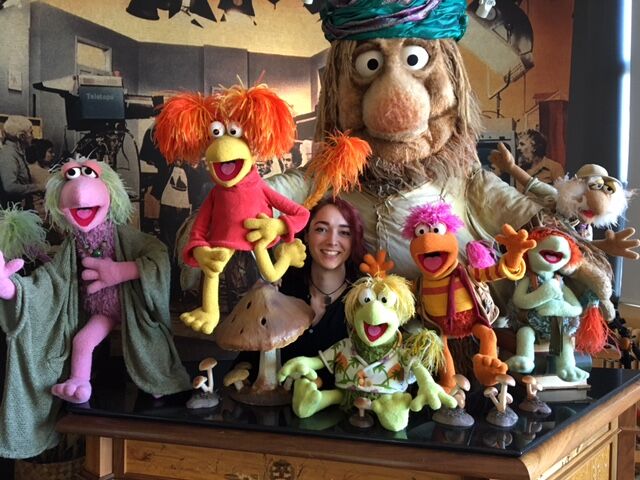 Schoening acquired many of the skills she uses to create puppets like Junkyard Dog while she was still a student at the School of the Art Institute of Chicago (SAIC). Schoening's focus at SAIC was art history, but she also studied everything from puppet animation and metalsmithing to art and technology, photography, and object design, which helped develop and expand her professional practice.
At the Jim Henson Company, Schoening's projects range from repairing Sesame Street characters like Elmo to making Cookie Monster's cookies. But Schoening's favorite part of the job is being behind the scenes. "There is some satisfaction in knowing things before the rest of the world does," she says.