The Details of Life
Students exhibit work at the 2019 Setouchi Triennale in Japan
by Sophie Lucido Johnson (MFA 2017)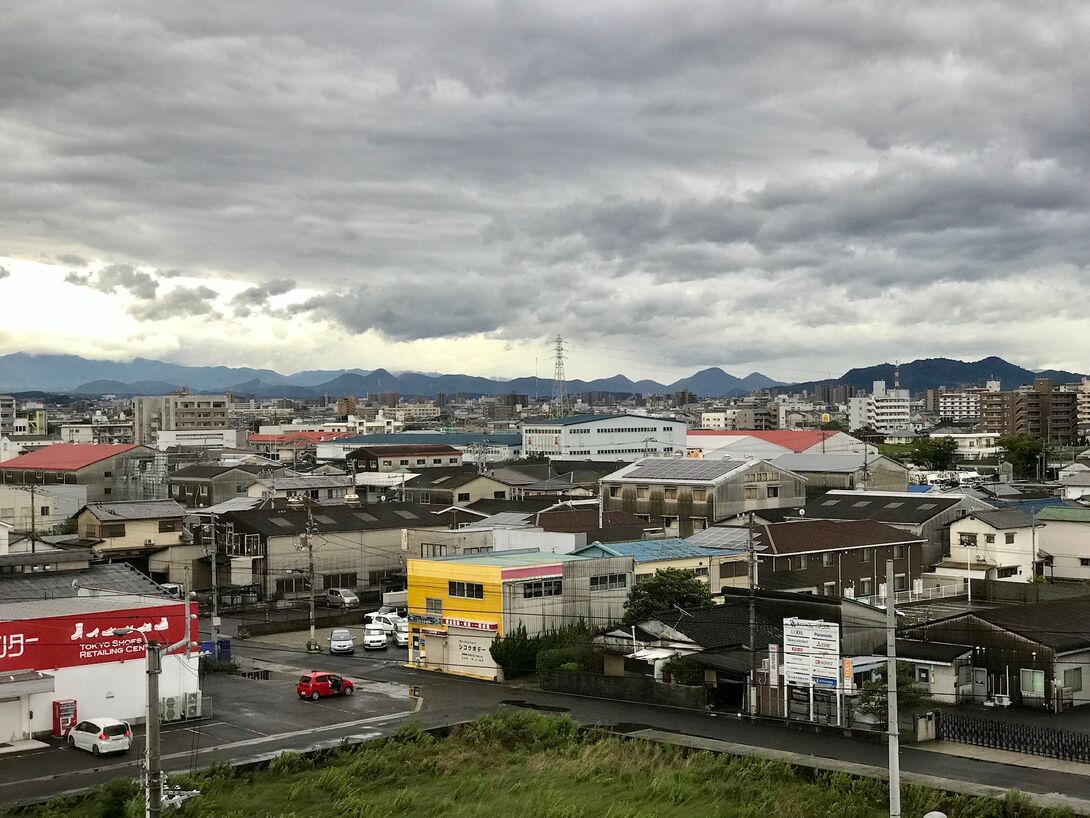 Setouchi was hot. Not just summer-day hot; it was soaked-shirts-90-percent-humidity hot. The 16 graduate students and five faculty artists from both SAIC and Tokyo University of the Arts worked nonstop on a massive site-specific art installation, a focal point of Japan's prestigious Setouchi Triennale. The collaboration is part of The Details of Life, a course taught by Sculpture department Chair and Associate Professor Dan Price and Associate Professor of Photography Alan Labb.
The Setouchi Triennale is a multifaceted art exhibition that stretches along 12 sleepy islands in the Seto region. The festival intends to draw tourists and young people to the area, which has seen a massive population decline over the past few decades. By connecting Setouchi to the art and architecture of the rest of the world, Kagawa Prefecture hopes to revitalize its communities and draw upon local wisdom and identity.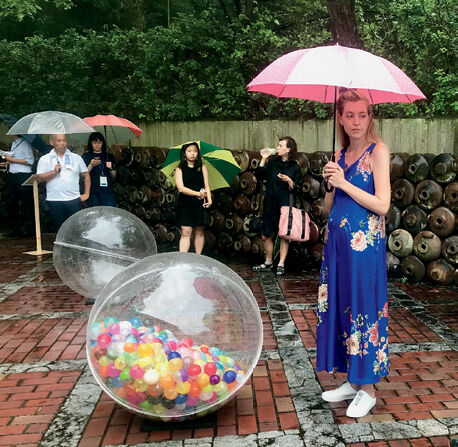 The museum where SAIC's students exhibited their work is situated inside a florid bamboo forest with carved granite everywhere—including a granite road running through the center of the museum—inspiring the students to either create works with a resolute contemporary feeling to contrast the traditional setting, like a video projection in a Japanese tea room, or use traditional materials and aesthetic ideas in order to capitalize on the juxtaposition against the texture and palette of the place itself.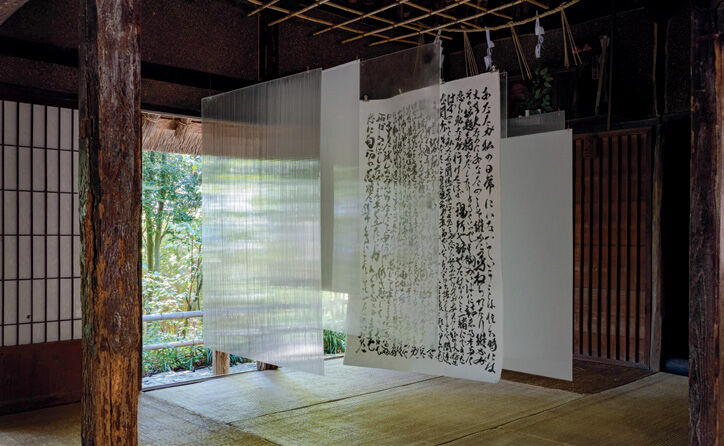 Graduate student Elizabeth Cote used traditional Japanese materials for her installation but took the overall work in a more abstract direction to create a sculpture representing the collapse of traditional and contemporary life together, blending and becoming something new. Saffronia Downing, another student, drew upon Japanese tradition to create several takotsubo—octopus pots—in collaboration with a local potter. She was inspired by the Edo period fisherman's hut where she set up her installation in the museum.
"It was a really great experience, just having the opportunity to work with artists in Japan—both with the students and with the ceramicist that I collaborated with," said Downing. "I come from an interdisciplinary background, so we thought about ceramics differently, but it was really interesting," she added. Graduate student Billie Carter-Rankin said that the opportunity in and of itself was incredible. "It was so rewarding to be able to experiment, create work, and collaborate with other brilliant and talented grad students in Japan. It allowed me to be pushed out of my comfort zone, and I'm thankful for the experience I was able to have."