SAIC and the Chicago Botanic Garden Team up for a New Course
by Liz Logan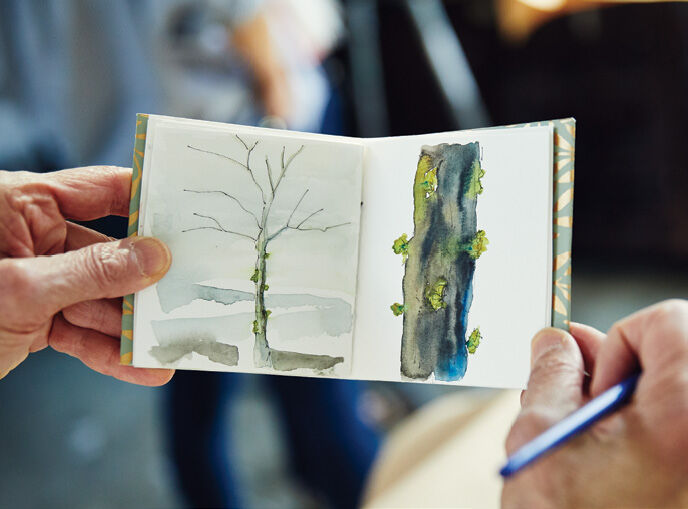 It's hard enough to stop and smell the flowers, let alone to stop, sketch them, and learn from scientists about their defining characteristics. But a new Continuing Studies course, Nature in the Sketchbook, in the Garden, in the Museum, offered that and much more. The first course in a collaboration between SAIC and the Chicago Botanic Garden met twice a week: once at the Garden and once at the School. "This class was all about interdisciplinary learning, combining rigorous fine art education with scientific expertise and experiential learning," says instructor Jeane Cohen (MFA 2018). "Students were introduced to the vast history of artists representing nature, everything from scientific illustrations to impressionism to abstraction. Then, they created their own interpretations of nature in their sketchbooks."
Sessions at the Garden included lectures by scientists, along with time for drawing outside. Richard Hawke, plant evaluation manager and associate scientist at the Chicago Botanic Garden, lectured on the plants, and then students spent time sketching flora with an eye to each plant's components. For the first meeting, students visited the Garden's library and looked at sketchbooks by early explorers, whose deeply detailed illustrations of nature were meant to serve as a scientific record. "I wanted the students to understand one way that sketchbooks were used and one way of depicting nature, so they could blow those ideas out of the water if they wanted to," Cohen says.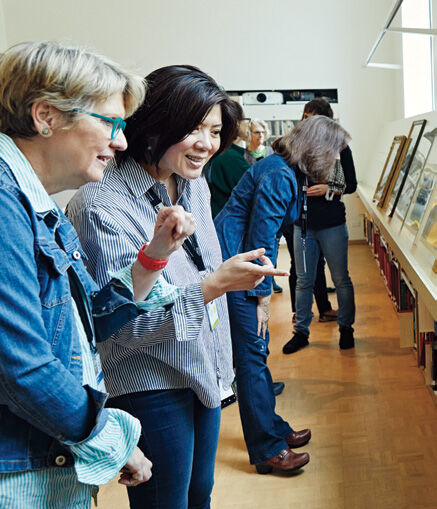 For student Mary Lou McNabb, who recently earned a Continuing Studies Certificate in Studio Art and Design, the plein air aspect of the course was important. "The Garden is a creative environment," she observes. Beyond that, she learned about scientific concepts that she wasn't previously familiar with. One class was a forest walk led by Jim Steffen, the Garden's senior ecologist. McNabb says, "He talked about the communication that goes on underground in the forest, about the interconnectedness. I think artists can do a lot with that concept."
This summer, SAIC's collaboration with the Chicago Botanic Garden continues with two three-day workshops, The Poetics of Botanical Art–Gardens of Color offered in June, and The Poetics of Botanical Art–Gardens of Light in July.
Learn more about Continuing Studies courses for adults, teens, and kids at saic.edu/cs.