Emily Pilloton (MFA 2005)
Where are you now and what kind of work/projects are you currently working on?

I founded my own nonprofit organization, Project H Design, in 2008, and since then have been lucky to work with youth on design/build projects for our community. Some days I get to teach a 10-year-old girl how to weld, frame a wood structure with my high school students, and then work with teachers or college students on their own creative practice. I'm also teaching at UC Berkeley in their College of Environmental Design. I feel incredibly lucky to work for myself and get to practice the kind of socially engaged design and architecture that improves life and genuinely connects people to each other and their communities.
Image
How did SAIC prepare you for where you are today?  What particular classes/projects/approaches to subjects influenced you?
I think the greatest gift that SAIC gave to me was a type of courage and freedom that allowed me to take creative leaps. I would not have started my own enterprise without the confidence I gained while working on audacious projects at SAIC. In particular, during my second year of my MFA program, I worked with my fellow AIADO projects to design and build a structure that we transported, installed, and exhibited at the International Contemporary Furniture Fair. This was my first real adventure in design/build, carrying out a project from start to finish and paying attention to all the minutiae like types of bolts or tolerances on the CNC machine. This project was also a real-world artifact; it had to succeed in a real context. This project, along with incredible mentors, made me believe in my own creative abilities to go big and to make a tangible imprint on my physical environment. Working alongside so many teammates also solidified my love of productive collaboration, and how much connecting with individuals on a personal level can inform and improve a design practice. Design is all about human interaction and connection, and my time at SAIC helped me prepare for life as a designer and also as a compassionate and curious human.
Image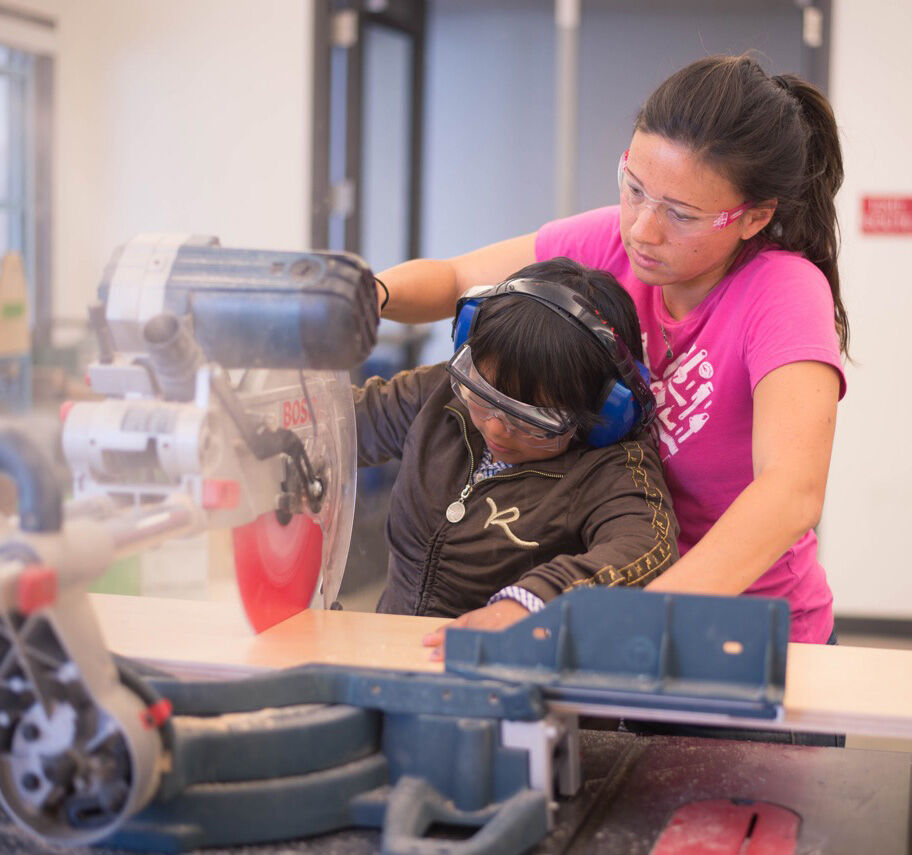 What career advice do you have for current students, looking at how you see your field evolving, what is critical for the future practitioner?   
The design departments at SAIC have changed a lot and expanded since I was a student, but in ways that are mind-blowing and I'm so excited about the direction of the school. So my best advice is to soak up as much as you possibly can, learn how to use every tool, go to every event, try things that sound crazy, and seek out connections across disciplines and materials that might surprise you. Also, use Chicago as inspiration and be a citizen of that great city, and allow that to inspire work. Academia can be a bit of a bubble, but SAIC is an incredible place to combine a creative practice with all the social, economic, racial, and political issues that lie right outside your door. Channel all the personal beliefs and stories you carry, go outside and connect with your community, and use all that to create beautiful work that will leave an impact.
Image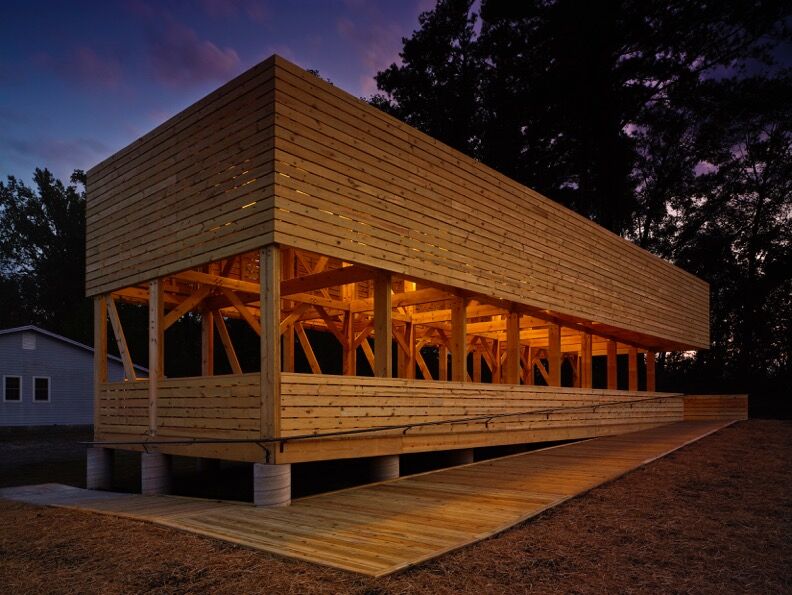 With whom did you study at SAIC or who influenced you?
My primary mentors were Helen Maria Nugent, Linda Keane, Anders Nereim, Carl Ray Miller, Doug Pancoast, and Robert McAnulty, who is no longer at SAIC and was a bit of a rabble-rouser, but his irreverence was an important influence in my work. Helen Maria in particular was a great inspiration to me as a young female designer. Her total devotion to students, tireless creativity, and willingness to take on big exciting projects was contagious. So many adults and fellow classmates left a lasting impression on me not only as a professional but as a human being.
Image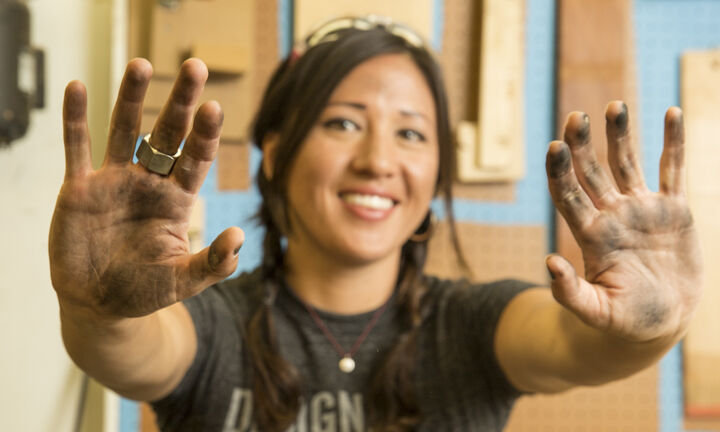 Emily Pilloton is a designer, builder, educator, and founder of the nonprofit design agency Project H Design and its sister program, Girls Garage. Using architecture and design as a vehicle for social justice, she works alongside youth ages 9-18 to bring to life public architecture projects that transform lives and communities. She has built a farmers market with high school students, a playhouse with and for the daughters of abused mothers, a school library by the hands of its own middle school students, and microhomes for a transitional housing agency. Her work seeks to change the authorship of our built environment and give power to the underestimated and marginalized, specifically young girls and communities of color. Emily holds a Bachelor of Arts in Architecture from the University of California Berkeley, and a Master of Fine Arts in Designed Objects from the School of the Art Institute of Chicago. She is currently a Lecturer in the College of Environmental Design at the University of California Berkeley, and is the author of two books, Design Revolution: 100 Products that Empower People, and Tell Them I Built This: Transforming Schools, Communities, and Lives With Design-Based Education. Her work is documented in the full-length film If You Build It.