Dimensions of Citizenship
Image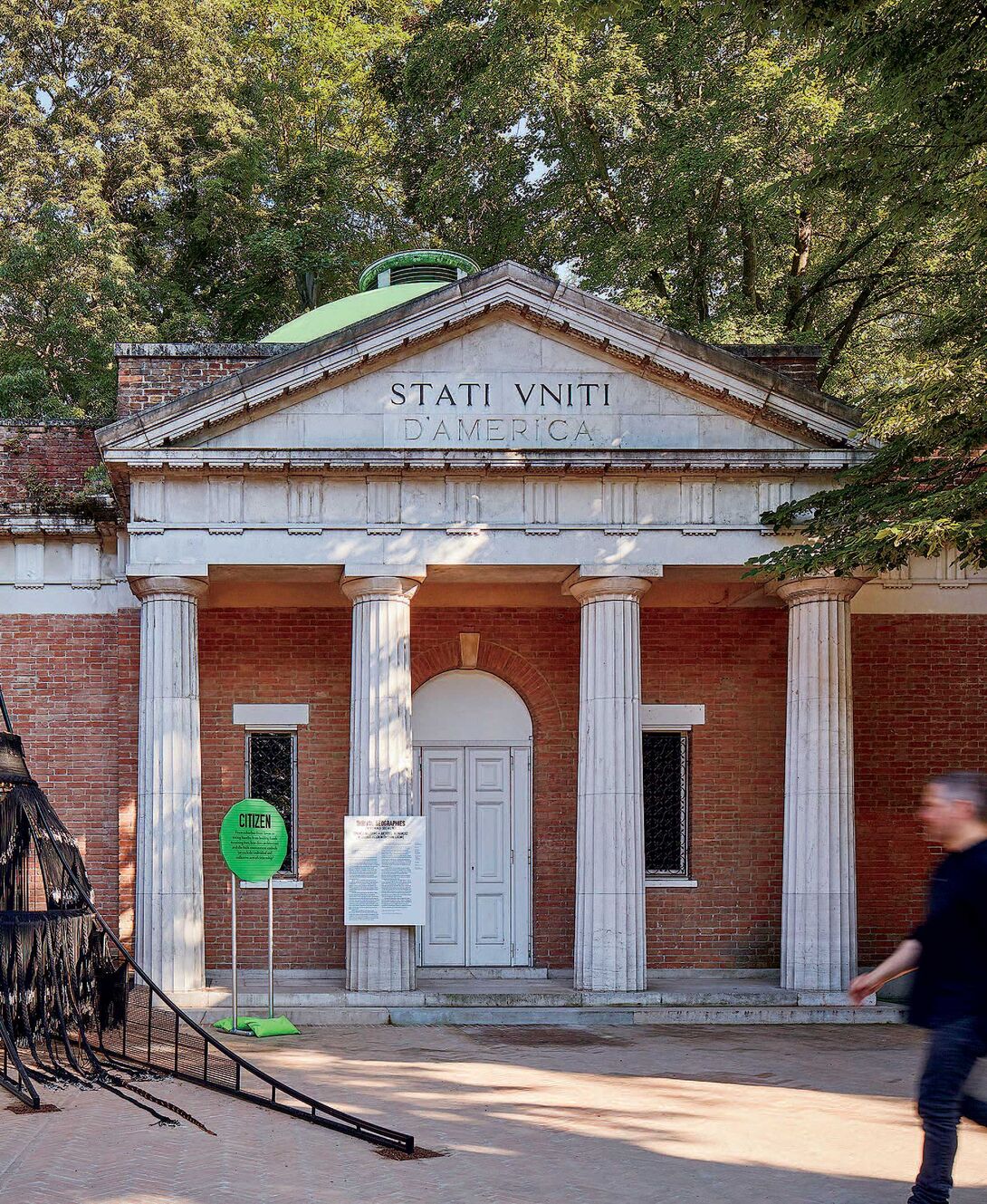 What does it mean to be a citizen today?
This question is at the heart of the US Pavilion's exhibition at the 2018 Venice Architecture Biennale. The US State Department selected SAIC and the University of Chicago (UChicago) to commission the exhibition, which highlights the urgent need for architects and designers to envision citizenship in today's uncertain landscape. "Questions of belonging, of who should be included, and how, are posed with every athlete taking a knee, every #metoo, every presidential tweet, and every protest sign or fist raised," the curators state. US Pavilion Curators Niall Atkinson, associate professor at UChicago; Ann Lui, assistant professor at SAIC; Mimi Zeiger, an independent critic, editor, curator, and educator; and Associate Curator Iker Gil, lecturer at SAIC, invited architecture and design teams to create seven installations, each exploring a different scale of citizenship. Twenty SAIC students also showed their work in Venice at Design Artist Citizen Site: Exploring Belonging, the culminating exhibition of a course taught by Lui and Gil. Dimensions of Citizenship opened to many positive reviews. Metropolis noted the exhibition "successfully deconstructs the spaces and mechanisms of citizenship at a time when its meaning holds profound and immediate consequences for many," while Curbed praised the curators for pulling off a "masterstroke," calling the exhibition "a profound, urgent entreaty and a faint but persistent signal of hope." Dimensions of Citizenship and its programs, Citizen Lab and CitizenSHIP, run through November 2018.
Citizen: Amanda Williams + Andres L. Hernandez (MA 2004), in collaboration with Shani Crowe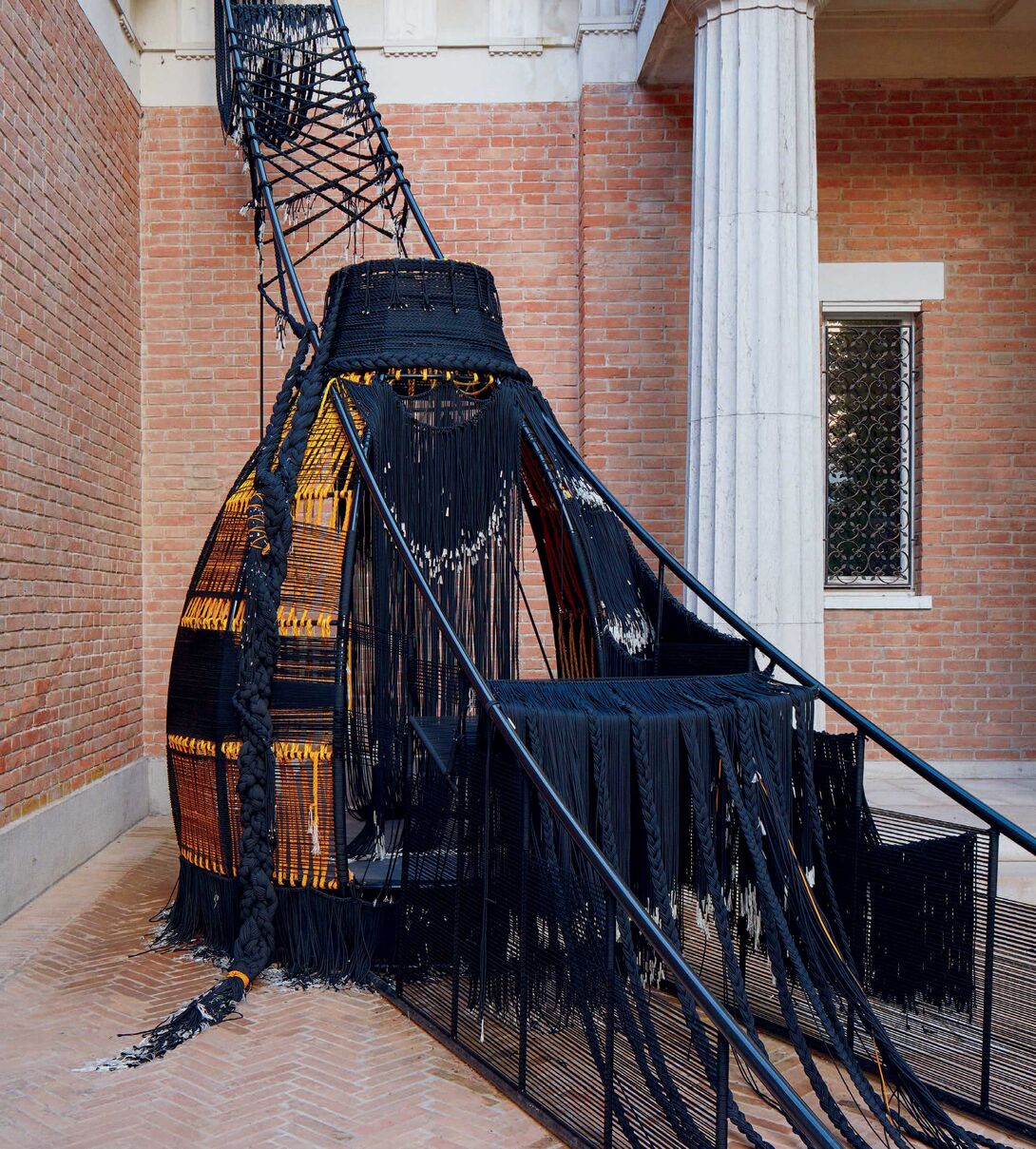 Inspired by tactics that African American women used to navigate slavery, Thrival Geographies (In My Mind I See a Line), explores identity and shelter in African American communities. A steel rail projects skyward to the pavilion rooftop, symbolizing the Underground Railroad, while hand-braided cording draping the structure represents how African American women have had to modify their behavior in public, proclaiming that "Black woman space matters."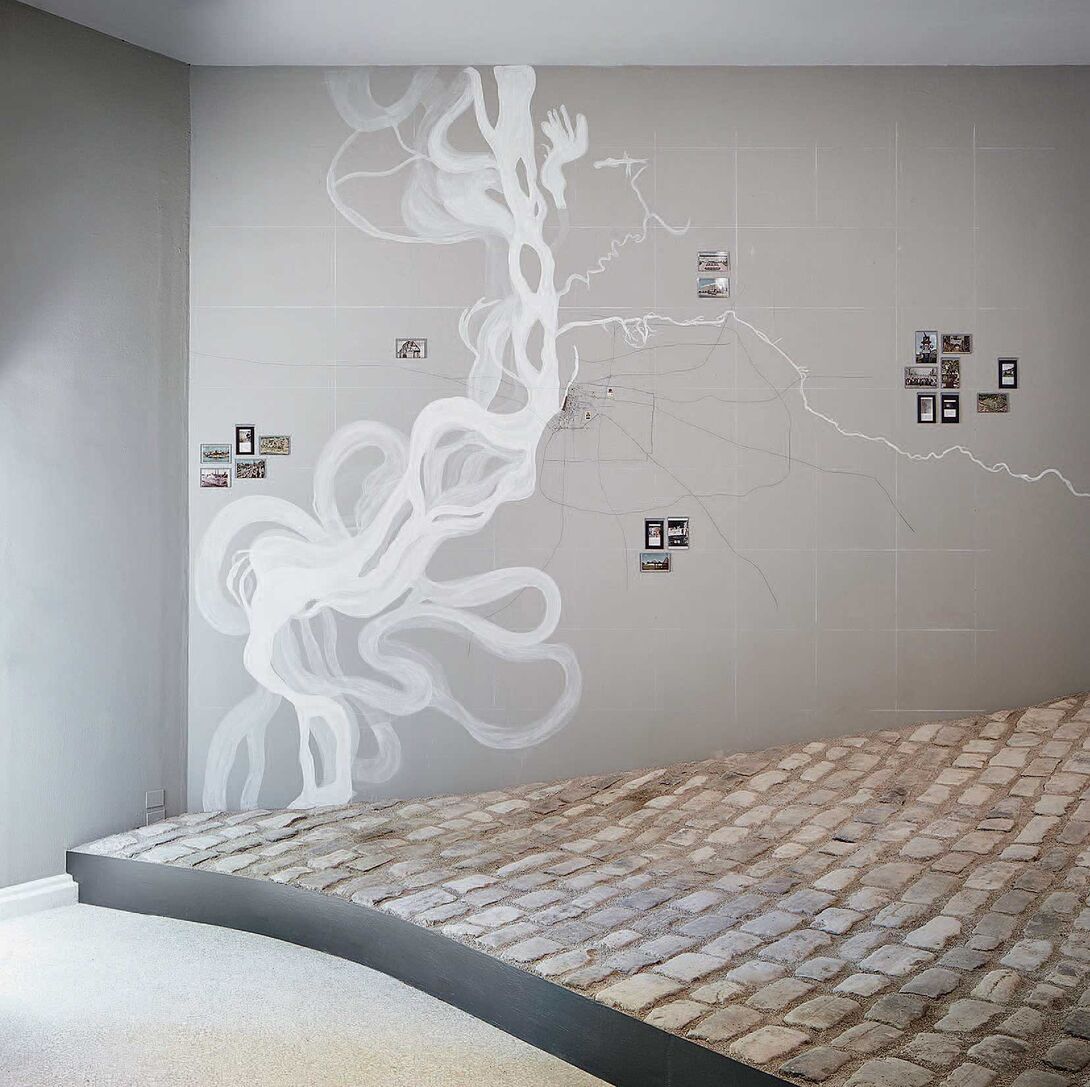 Five hundred stones from Memphis Landing, which served as the city's historic port on the Mississippi River, but also as a center of the cotton trade and slave economy, were installed inside the pavilion alongside a map of Memphis hand-drawn by Jeanne Gang (HON 2013). Stone Stories explores how the landing could become a site of civic memory that represents many citizen voices, past and present.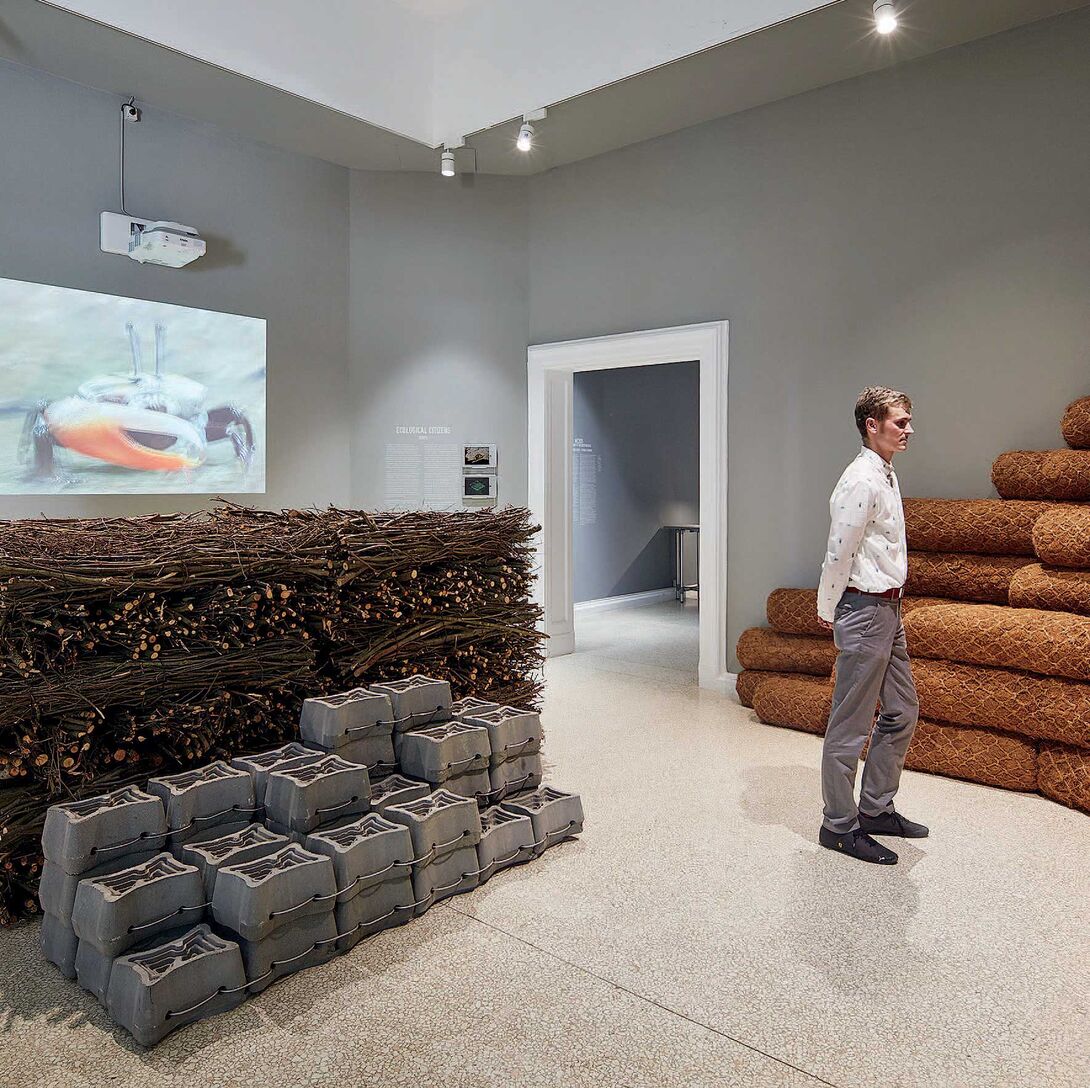 In Ecological Citizens, the landscape architecture firm SCAPE uses the Venetian Lagoon as a case study to argue for ecological activism. Serving as a storage shed, sediment fences and biodegradable coir logs are stacked high and represent bioreclamation tools for how citizens can respond to climate change.
Nation: Estudio Teddy Cruz + Fonna Forman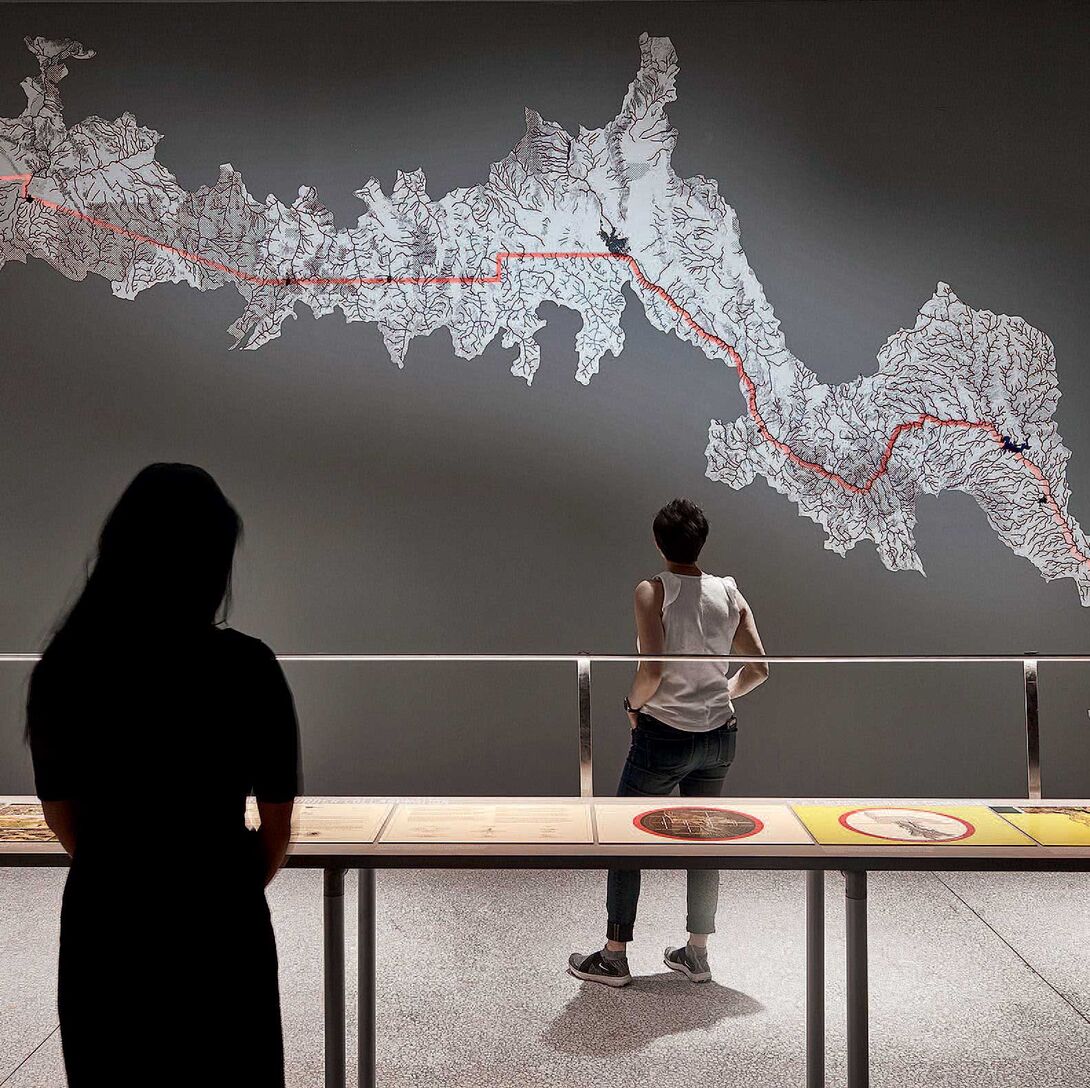 Challenging how we think about national boundaries, MEXUS: A Geography of Interdependence, presents a mural-sized visualization of the watersheds, indigenous lands, ecological corridors, and migratory patterns that straddle the political border between Mexico and the United States, suggesting an alternative border based on shared assets and cooperative opportunities.
Globe: Diller Scofidio + Renfro, Laura Kurgan, Robert Gerard Pietrusko with Columbia Center for Spatial Research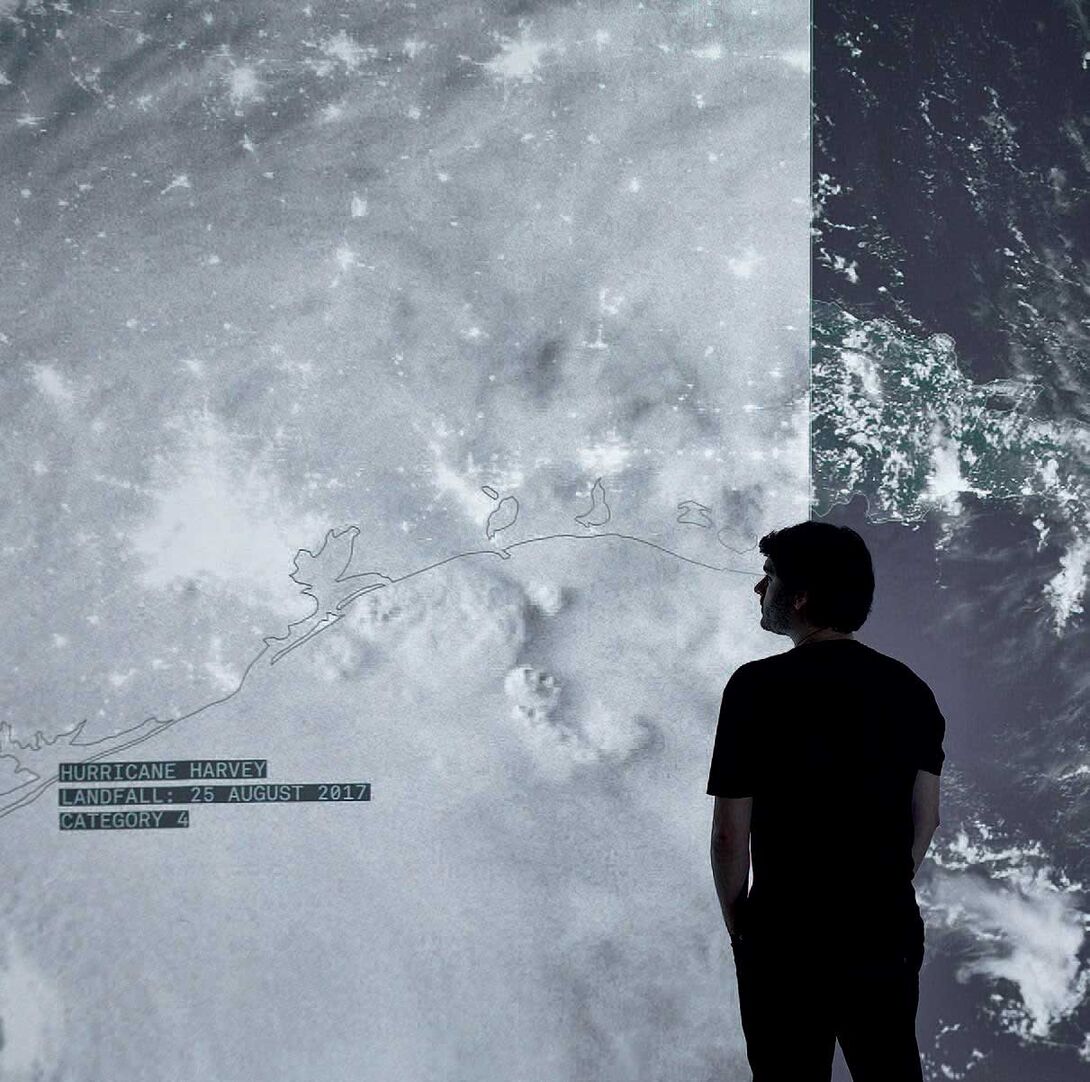 In Plain Sight shows places in the world with many people and no lights, and those with bright lights and no people. These people and places are suspended between day and night, and light and darkness, exposed to the political and social realities of being invisible in plain sight.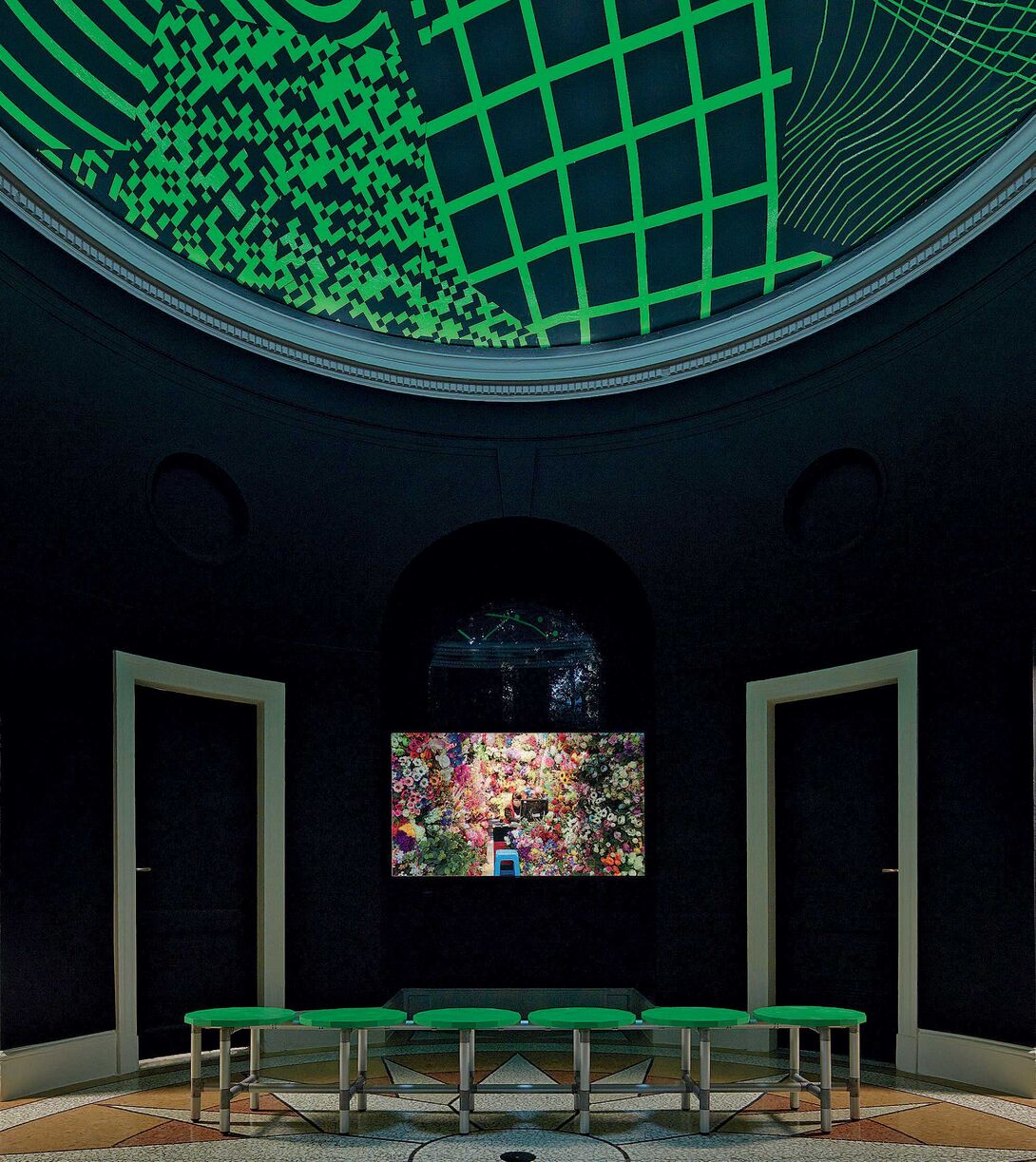 The Transit Screening Lounge in the rotunda presents five film and video works that explore citizenship via poetic, speculative, and narrative approaches. Works include: Afronauts (2014) by Frances Bodomo; Cosmic Generator (2017) by Mika Rottenberg; Dark Fiber (2015) by David Rueter (MFA 2013) and Marissa Lee Benedict (MFA 2011); Exodus (2012) by Mandana Moghaddam; and Where the City Can't See (2016) by Liam Young.
Network: Keller Easterling with Many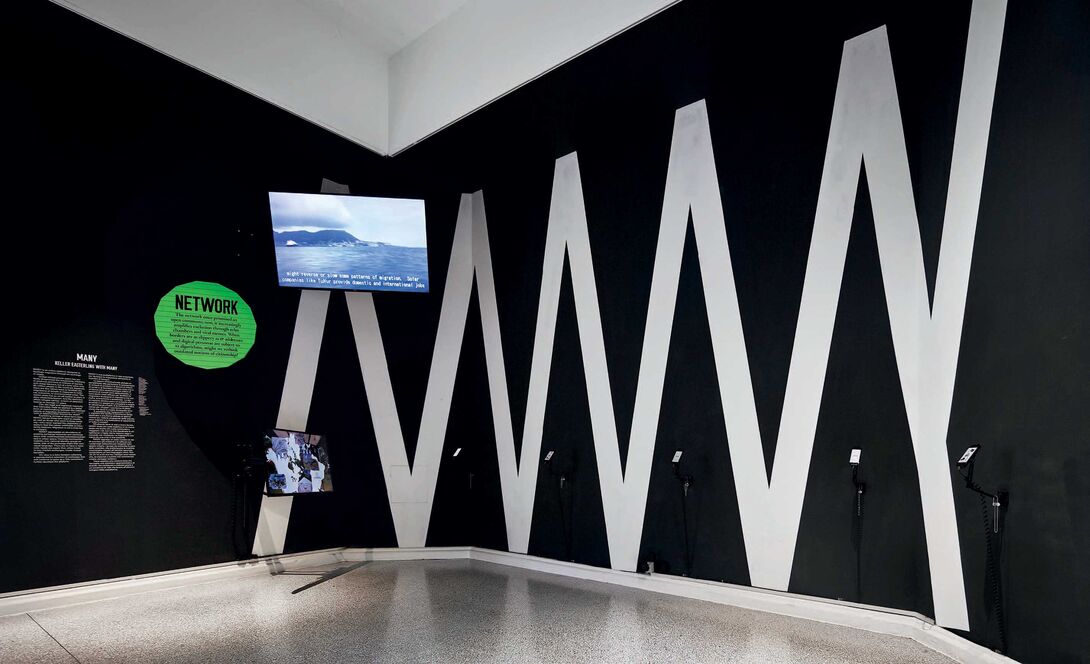 Many is an online platform designed to facilitate migration through an exchange of needs. Favoring cosmopolitan mobility over citizenship, it more robustly networks short-term visas and suggests that cities can bargain with their underexploited spaces to attract a changing influx of talent and resources matching their needs with the needs of mobile people to generate mutual benefits.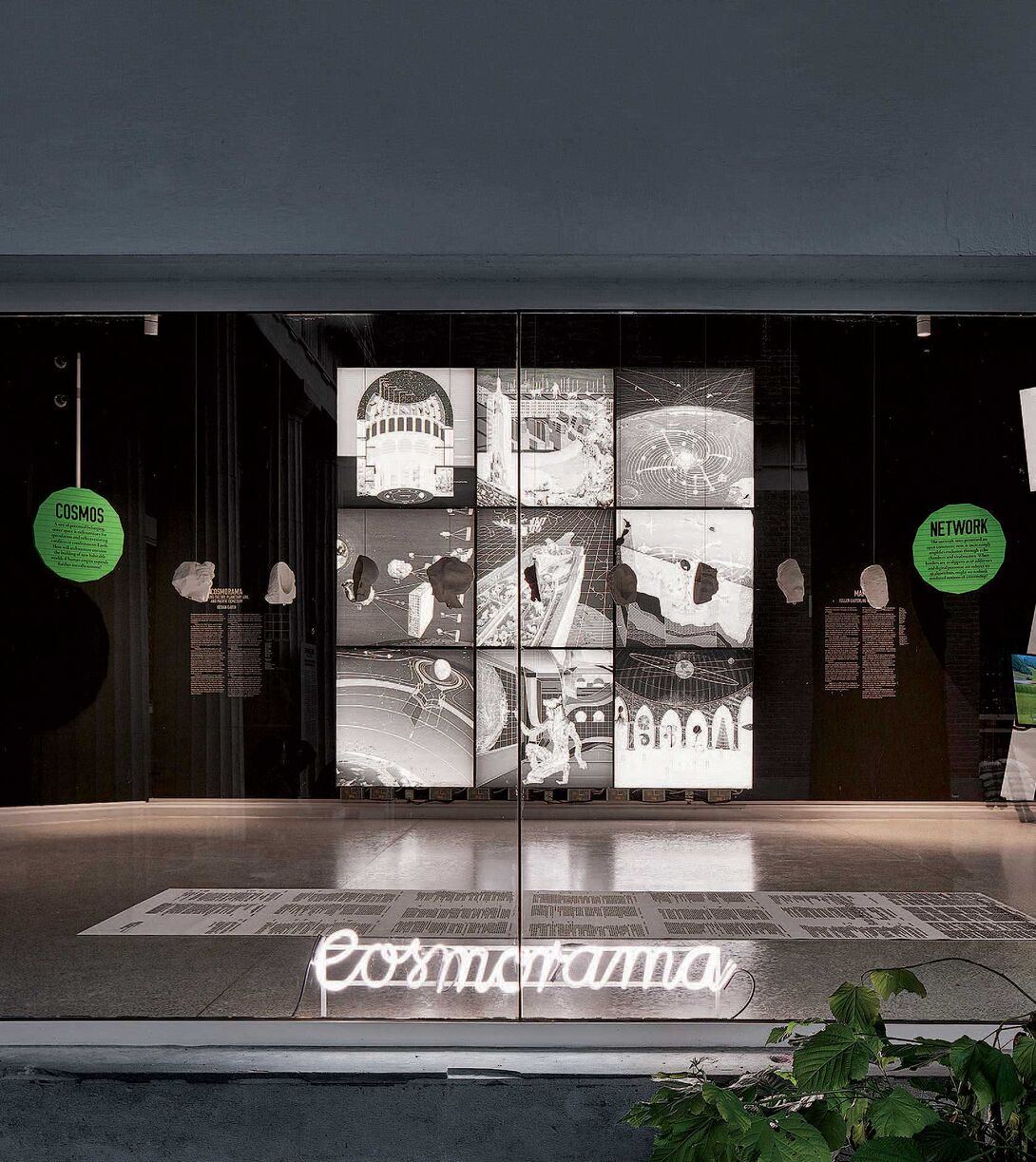 Cosmorama presents three "geo-stories"—Mining the Sky, Planetary Ark, and Pacific Cemetery—that speculate on the legal geography of citizenship and ask how we should reckon with the epic and frontier narratives that have fueled space exploration and projects for off-planet settlement.
For more information, including participant bios, essays, events,and Form N-X00, visit dimensionsofcitizenship.org.