Did You Miss "Learning to Love: Chicago Preservation Stories?" See it Here.
Image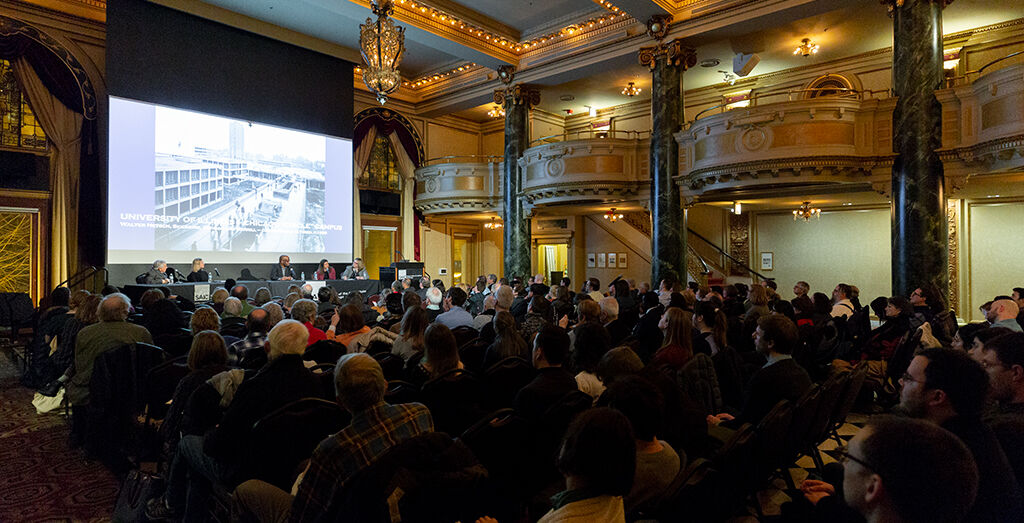 Lost, forgotten, and saved — Chicago's historic buildings encounter various fates in their lifetime and their stories are constantly evolving. This panel discussion, which took place on Wednesday, February 13 in SAIC's Ballroom, was moderated by Anne Sullivan (School of the Art Institute Chair of Historic Preservation). The discussion revisited key moments of success and failure in the history of preservation activism, advocacy and architectural solutions to adaptive reuse.
Attendees heard from several prominent speakers as they brought what has been learned into conversation with preservation challenges of today. Through dialogue, panelists shared their experience and insight into some of the diverse kinds of efforts — legal, political, design, cultural — required to change perceptions, find new uses, and rally communities around saving their treasures. Ultimately the conversation reminded us how now-beloved buildings (such as the Chicago Cultural Center) go through moments in their history where they're hard to love.
Speakers:
Lee Bey – Writer, photographer, and architecture critic
Lisa DiChiera – Director of Advocacy, Landmarks Illinois
Eleanor Gorski – Bureau Chief, Planning, Historic Preservation and Sustainability at Chicago Department of Planning and Development
John Vinci, FAIA – Principal, Vinci Hamp Architects 
The first in a four-part series on preservation in Chicago, this panel dialogue was presented by the Chicago Architecture Biennial and School of the Art Institute of Chicago with support from the Samuel M. and Ann S. Mencoff Foundation. The free public programs that comprise the series build upon the theme of the 2017 Biennial ("Make New History") and connect it to the 2019 Biennial and its focus on the role public memory can play in addressing global urban challenges. Learn more at chicagoarchitecturebiennial.org.
Watch the full panel discussion here.